About Wonderfulmalaysia.com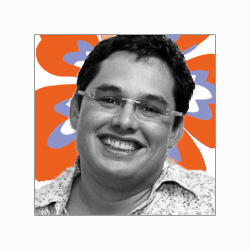 Wonderful Malaysia mainly is a one-man-show though many travel enthusiasts are involved with the website. The website is not linked to Tourism Malaysia. We are not a travel agency, nor a tour operator, we do not offer travel packages, unless they are offered by some of our sponsors (you can read more on advertising here). It is a private initiative to promote this beautiful holiday destination. We spend hours a day delivering interesting content for travelers that plan to visit Malaysia. Should you come across any information that is not up to date; please provide us with some valuable feedback.
Note:
www.wonderfulmalaysia.com is not affiliated, not in any business relationship with Ministry of Tourism Malaysia. Also, this website is NOT subsidized, funded, sponsored, or endorsed by Ministry of Tourism Malaysia.
On this page:
About the webmaster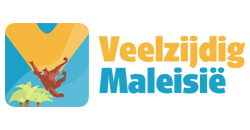 I am Ilya Houben from The Netherlands. Years ago I discovered Malaysia. My wife and I booked a standard trip to Penang, and weren't completely satisfied afterwards because we knew there was so much more to see. Two years later we decided to head over there again, this time we visited more islands, cities and attractions. We 'fell in love' with the country, and although we still visited other countries, we visited Malaysia almost yearly as well.
Many years ago I made a Dutch travel website about Malaysia called Veelzijdig Maleisie (which roughly translates to Versatile Malaysia). This website grew to be the most popular Dutch travel website about Malaysia.
Then I decided to build a new English website about Malaysia; Wonderful Malaysia. In 2009 we moved to Malaysia which was great as I now could spend even more time building and maintaining both websites. Wonderful Malaysia was launched officially in 2011.
Early 2013 we moved back to The Netherlands again. Together with our daughter Emma we are living in a small and cozy town called Driebergen (what a contrast to the bustling city of Kuala Lumpur).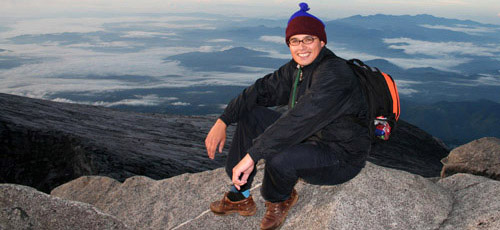 The Team
We wouldn't be able to publish this much content without the help of numerous people. For the main content and articles Wonderful Malaysia uses many freelancers that write for us. Besides that many travelers supply us with content, photographs and videos from their trips through Malaysia.
The following people played their part in building this website:
Lee Sue Ann - Freelance - Contributor, writer
Michael Friedrichs - Freelance - Translations
Andrew Wong - ZHNG Design Studio- Coding, designing
Anne Verbist - Freelance (oDesk) - Translations
Paul van der Laken - VDL Vertalingen - Translations
Raj - ByZeal - Logo design
K. MacDougall - Freelance - Translations
Zowik Abramov - Freelance - Video intro
Dirk van Blokland - Freelance - Flash banner sets
Lyanna Tujang - Freelance (oDesk) - Contributor, writer
Marijke van den Hamer - Freelance (oDesk) - Translations
Aian R.D. - Freelance (oDesk) - PDF publishing, pdf cover design
Jaco van Duivenboden - Freelance - Scripts
The Title & Domain
I could have chosen to translate the title directly from the Dutch title to the corresponding English title. However, we felt that that name wasn't too easy to pronounce. When I would capture the website and the overall country, I could only think of 'Wonderful Malaysia' so I claimed www.wonderfulmalaysia.com in 2007. Of course a website title like www.malaysia.com or www.malaysia.asia would have been great, but these domains are almost impossible to grab (mainly due to the high price for such domains). Wonderfulmalaysia.com is easy to pronounce, recaptures all elements of the country, and is fairly easy to write down or remember. In the end I felt the title was great for a travel website about Malaysia.
Logo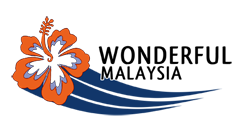 After some online searches I came into contact with Raj, a great designer from Singapore. He designed the logo exactly how we envisioned it. I also got in touch with Hasrimy; a designer from Malaysia. He was selling one of his entries for a Tourism Malaysia 2007 contest. We bought this logo too and we had our Dutch website visitors decide on which we would use on the website. In the end we chose Raj's design.
Design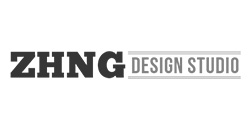 For the design we relied on the services of ZHNG Design Studio from Kuala Lumpur. ZHNG Design Studio is actually a small WordPress specialist studio. We already had quite some great experiences with owners Andrew Wong and Kathie Wiehanne as they had designed my blog wegopro.com about internet marketing (they also run WP website SimplyWP.net). They came up with this fabulous tailor made design for Wonderful Malaysia.
Content
The content of this website is based on years of experience. Nothing on this website is borrowed from others; all content has been written by us and our freelance writers. Most of the content was translated from Dutch to English by numerous translators. During my stays in Malaysia I always bring my laptop with me. This makes it easy for me to check all content, to adjust, alter or delete particular pieces of information. At the same time I try to write down new content in order to keep this website growing (in order to make sure it gets more popular).
You can easily contribute
We are putting a lot of effort into promoting Malaysia as the fantastic tourism destination it is. In order to grow bigger we need your help. We are always looking for people that can contribute to our website. You can contribute by providing & writing content, supplying photographs or participate on our forums. You can also link to us from your website, from your Facebook account, via Twitter, Google+ or Pinterest to create more buzz to help us grow bigger and get well-known.
Subscribe now to never miss a post!
Subscribe to our email updates or join us on our Facebook page, right now!
Travel related questions can be asked in our Telegram channel or in our Travel community.