General country information about Malaysia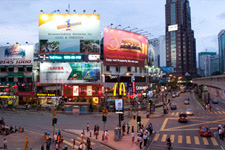 About malaysia: Malaysia is a beautiful and diverse country with many highlights. The many different regions, each with their own characteristic features, make this country the perfect destination for tourists. However, Malaysia does not entirely depend on tourism. This country's economy has been going strong for years. On the contrary to what some people (still) believe, Malaysia is not a third world country. The country has developed itself enormously in the past 50 years and this is clearly noticeable when visiting it. Especially in Malaysia's capital, Kuala Lumpur, you will see many modern buildings, a modern light rail transit system, many luxurious shopping malls and countless expensive cars on the roads. Life outside of the capital is often less developed; but even there the times of people only being able to afford a motorcycle are long gone.
On this page:
Where is Malaysia located
Malaysia is located in Southeast Asia, between Singapore, Thailand and Indonesia. The huge island of Borneo is shared with Brunei and Indonesia, and borders in the north to the Philippines. Check out the map of Malaysia to get a good idea on the location of Malaysia.
Tourism is an important source of income in Malaysia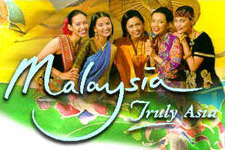 The last few years Malaysia has become ever more popular for tourists. This is partly due to positive PR (by the government and by websites like this one), but also because flying to the other side of the world is becoming more and more affordable. Malaysia is a perfect country to visit for all types of tourists. It is a great destination for backpackers, for groups, couples and families with children. Every now and then new attractions are discovered in Malaysia; existing attractions are upgraded or renovated regularly. Accommodation in Malaysia is often very affordable compared to neighboring countries; though prices have risen the last few years it is still reasonably cheap.
50 years of independence
In 2007 Malaysia celebrated '50 years of independence'. A huge PR campaign called 'Visit Malaysia 2007' was launched in order to attract more tourists than ever before to the country. During 2007 Malaysia organized many festivities and events, mainly in the capital city of Kuala Lumpur. During Visit Malaysia 2007 a total of 20.9 million tourists visited the country, an increase of 3.4 million visitors compared to the total amount in 2006. These 20.9 million tourists spent roughly 50 million ringgit total during their stay in Malaysia in 2007. Numbers have risen ever since; almost 25 million tourists visited Malaysia in 2010. Below a screenshot of visitor arrivals over the years and the corresponding billions of ringgits that were spend by those tourists.
All pages with information about Malaysia
Map of Malaysia
Below you can see a map of Malaysia. You can simply scroll through the map with your mouse. Use the markers on the left to zoom in or out of the city map.
Subscribe now to never miss a post!
Subscribe to our email updates or join us on our Facebook page, right now!
Travel related questions can be asked in our Telegram channel or in our Travel community.