Airline tickets to Malaysia
Nowadays the ticket price is best affordable when booked a long time up front. Don't expect that many so called 'last-minutes' flights to Malaysia. Last-minutes are very common when heading over to European destinations like Spain, Turkey or Egypt, but not so common in Malaysia. Every now and then airlines have special rebates; make use of this when booking your ticket. For example; when Singapore Airlines celebrated their first ever flight with the Airbus A380 they sold tickets for their regular flights for a symbolic €380, - This action period only lasted a month. Other airlines sometimes have similar offers, but chances are slim you will ever fly from Europe to Asia for only €380,-.
On this page:
When to get the best prices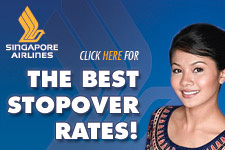 During off-season (or low-season) prices are usually cheaper than during peak-season (high-season). Sometimes prices can differ as much as €300, - per ticket. You should always take this into consideration when making ticket reservations. Best prices can often be found between January and May, and between October and mid-December. When you're flying between June and September, or during Christmas period, airline tickets are usually the most expensive.
Which airline should I fly with to Malaysia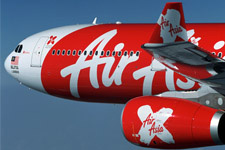 There are many airlines that fly to Malaysia. Which one is the best mainly depends on your budget and on how much luxury you expect on your flight to Kuala Lumpur. Nowadays there are quite some affordable ways to fly to Malaysia; this is great for travelers on a budget. The cheapest way to get from Europe to Malaysia is to fly AirAsia X. This low cost carrier operates from London (Stansted) and Paris (Orly International Airport). When booked way in advance return tickets go for as low as €400,-; which is extremely cheap compared to many other airlines.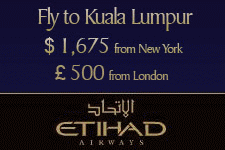 The most practical way by far is flying non-stop to Malaysia with national carrier Malaysia Airlines. Malaysia Airlines flies from many destinations on a daily basis to KLIA (Kuala Lumpur International Airport) in Kuala Lumpur. Other great airlines to consider are Singapore Airlines, Cathay Pacific, KLM Royal Dutch Airlines, Qatar Airways, Emirates, Etihad Airways and many others. The last couple of years the Arab airlines have won many prices; Etihad Airways for example won the 2010 award for 'Best Airline of the World'. Qatar Airways won the Skytrax 2011 airline of the year award. If you want to experience ultimate luxury on board of an airplane you should definately consider Etihad Airways, Emirates or Qatar Airways.
Examples
Below some examples of available tickets from different major cities in Europe and the US to the capital of Malaysia; Kuala Lumpur. This gives a good impression of the regular ticket prices to Kuala Lumpur. The prices on this page are just for indication purposes; always check the website of the airlines to find out the actual prices.
Direct flights with Malaysia Airlines. Flight period from 22-08-2013 until 12-08-2014. Prices from official MAS website. Prices are incl. tax.
Though Malaysia Airlines is perhaps not the cheapest airline around, it does have a great reputation as being one of the best airlines in the world. Read more information about all airlines that fly to Malaysia.
For information about flying to domestic destinations in Malaysia please check out our page with airlines that fly within Malaysia.
Subscribe now to never miss a post!
Subscribe to our email updates or join us on our Facebook page, right now!
Travel related questions can be asked in our Telegram channel or in our Travel community.