Everything there is to know about Medical Tourism in Malaysia
There are countless reasons why Malaysia is an ideal destination for medical tourism. Unique to the medical tourism sector in Malaysia is that it is one of the few countries in the region where it is promoted by the government. This gives tourists assurance of quality, safety standards and regulations (laws regarding medical care) within the industry.
Malaysian healthcare offers specialties in various medical disciplines and conducts some of the most complicated treatments worldwide. Today, the medical care in Malaysia on par with the best in the world; where innovation and international expertise are key.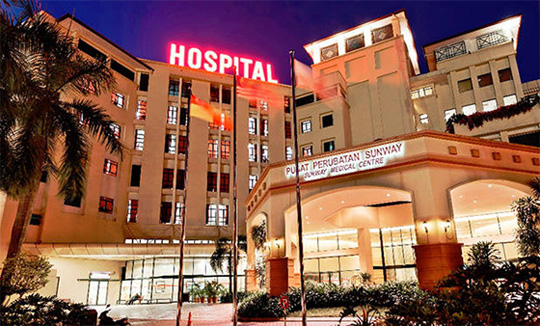 Numerous renowned medical specialists that work in Malaysia have been trained at the best medical institutions in the world. Treatments are performed in state-of-the-art facilities that are equipped to meet international standards.
On this page:
The benefits of medical care in Malaysia at a glance
The price is very affordable. Care costs little in Malaysia, especially when your health insurance reimburses treatments in full or partly.
Malaysia has fabulous hotels and resorts, near many tourist highlights. It is the perfect place to unwind and recuperate after treatment. The tropical climate often speeds up the recovery period.
In Malaysia, health care providers speak fluent English. So you do not have to worry about a possible lack of communication.
You can travel relatively cheap to Malaysia. Tickets are often very affordable and you fly with luxury airlines.
There is little hassle to undergo medical treatment in the country. Most visitors/patients can stay in Malaysia for 90 days without the need for a visa.
Malaysia has almost no queues, unlike many Western countries. Booking your medical procedure is like booking a trip. You are treated when it suits you best.
In addition to complicated treatments Malaysia also is an excellent place for more standard treatments, such as putting in crowns, teeth whitening, laser treatment of the eyes (lasik) and the removal of warts and moles.
Medical Tourism in Malaysia is very popular. Every year hundreds of thousands of patients travel to the country to get treated. Doctors are highly trained and their record can be viewed in advance. The quality level of care is very high. Malaysia was recently voted 3rd best country in the world for medical care. In 2012, more than 650,000 travelers visited the country for medical treatment.
Value for your money
Medical treatment in Malaysia means high quality combined with a very favorable price. Where in many countries costs of medical care are very high, a treatment in Malaysia often costs a fraction of the price you pay for a similar treatment in your own country. In many cases, you can reimburse the costs of your treatment abroad partially or completely.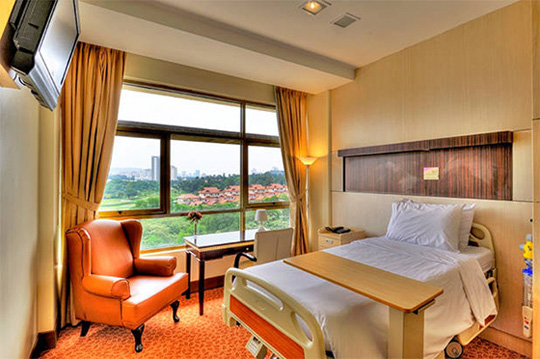 Because the costs of medical care in Malaysia is so low, you can easily combine your treatment with a trip to this beautiful country. Many vacationers start their trip by visiting several highlights, followed by treatment and rehabilitation. The total costs of the treatment, including flight and accommodation will ultimately still be many times lower compared to the cost of treatment at a hospital in your own country.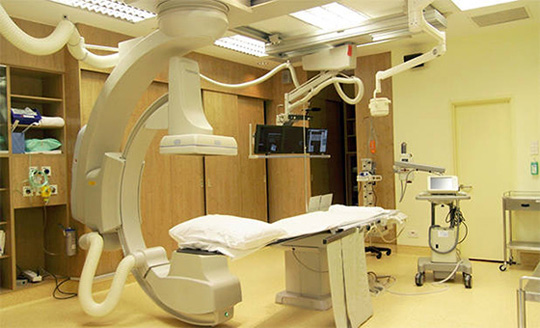 Multiculturalism combined with great hospitality
Malaysia is, like many other Asian countries, a very hospitable people. The high service and a pleasant atmosphere makes staying in a hospital or clinic, therefore, a very pleasant experience. Rooms are luxuriously furnished and equipped with all modern conveniences. As with hotels and resorts, you often have a balcony with fantastic views. Because people speak excellent English in Malaysia, language is not a barrier during treatment and during recovery. This results in patients feeling quickly at ease, even though you are in an unknown and distant land.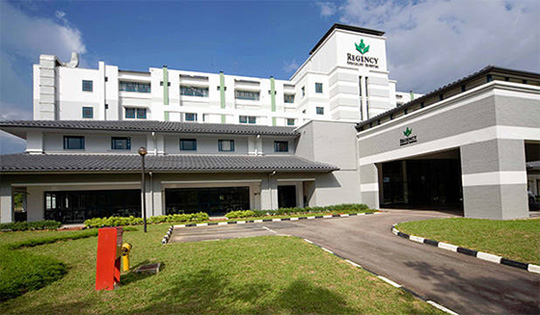 When you choose to undergo treatment in Malaysia, you can confidently allow controlling all facets of your journey through one of the many experts. From arrival at the airport until the departure, during and after treatment and during rehabilitation everything will be taken care of to the last detail. You'll be amazed of the difference with a similar treatment in your own country.
Popular Highlights
Malaysia is a very popular holiday destination. Every year many millions of travelers spend their holiday in this stunning tropical country. A visit to the land is filled with highlights and it is the ideal place to recuperate after a medical treatment. Medical tourism providers in Malaysia specialize in organizing a wonderful holiday in conjunction with a treatment. You can also organize a great trip yourself and have your treatment planned separately.
Malaysia is enormously popular when it comes to medical tourism. A few years ago not many would think of Malaysia as a country with high-quality care. Medical tourists come to Malaysia for their treatments because besides the high quality of the care offered you can also have a brilliant holiday. The exotic country is known for its huge contrasts. You have modern metropolises with endless shopping malls, but also authentic jungles and beautiful bounty islands. You have a lot of 5-star luxury hotels and resorts, but also many affordable guesthouses.
With so many beautiful attractions, Malaysia is the ultimate country to recuperate after surgery. After rehabilitation, you will be fully recovered and energized before flying back to your own country.
Sun, Sea & Beaches
Malaysia has several beautiful tropical islands where you can chill and rest. Luxury resorts often have a nice spa, where you have a wide choice of wonderful massages and other treatments. Most of the islands you can explore independently with a rental car or moped. Other islands are so small they even don't have paved roads. Here you can enjoy sunbathing, scuba diving, and snorkeling. Each island has something unique to offer. Particularly recommended are Penang and Langkawi on the western side of the peninsula. Perhentian, Redang, and Tioman are very popular islands on the eastern side of the peninsula. Those with a bigger travel budget could consider islands around Sabah on the huge island of Borneo. Examples of islands with high quality 5-star resorts around Borneo are Lankayan, Mataking, Kapalai and Pulau Gaya.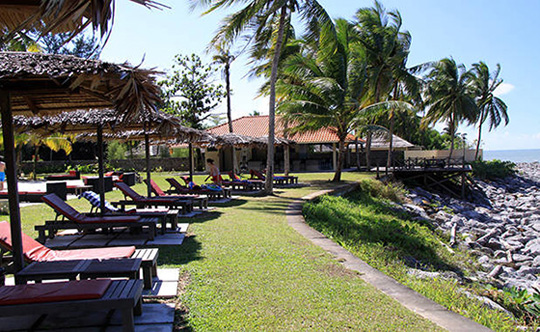 A great adventure
Malaysia is richly blessed with several natural wonders. You have 130 million-year-old rainforests, which are home to some of the most unique species such as the rafflesia; the world's largest flower, the beautiful pitcher plant, proboscis monkeys, dusky leaf monkeys, mouse deer, the Sumatran rhinoceros hornbill, clouded leopards, sun bears, orangutans and pygmy elephants. Come and discover the Mulu Caves; the world's largest cave chamber, Mount Kinabalu; the highest mountain in Southeast Asia, at Sungai Sedim, Kedah you will find the world's longest canopy walk of 950 meters above the rainforest, and much more. National parks like Taman Negara, Bako National Park, Endau-Rompin and Danum Valley all have a virgin jungles, untouched by humans, and all are wonderful examples of the rich ecosystem and the natural treasures of Malaysia.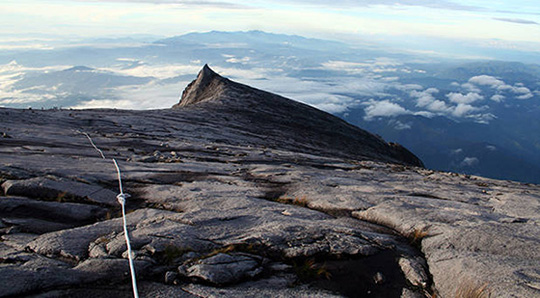 Greatest attractions
Kuala Lumpur is a city full of architectural gems. The biggest attraction in the city is the Petronas Twin Towers; one of the tallest buildings in the world. Other popular attractions in the city are Chinatown, Central Market, Merdeka Square and Lake Gardens. Another very popular attraction in the city is the variety of shopping malls; Kuala Lumpur offers fantastic shopping possibilities.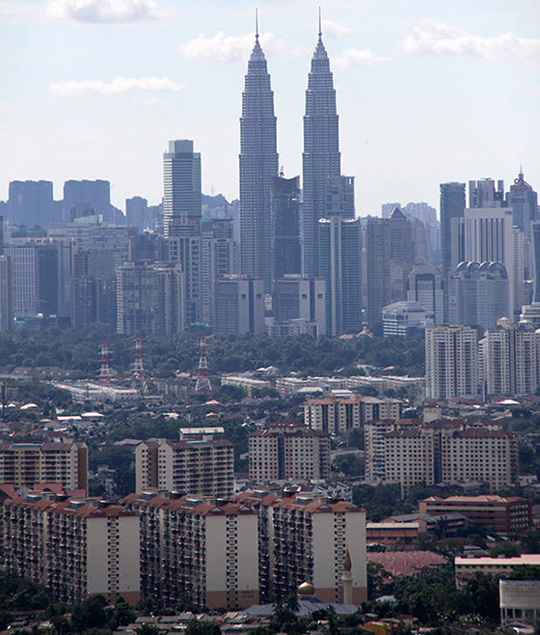 Outside the capital, you also have several attractions. For example, a day trip to Malacca is great fun. You can also visit a colony of fireflies in the vicinity of Kuala Selangor. A couple of hours by car from Kuala Lumpur lies Taman Negara, the oldest natural park in Malaysia. Also, at a few hours' drive from Kuala Lumpur lie the Cameron Highlands; beautiful highlands with a pleasantly cool climate. These are just a few attractions in Peninsular Malaysia, we have not even mentioned the many highlights of Malaysian Borneo.
Cultural heritage
Malaysia has several groups that together form a colorful cultural mix. The largest populations in Malaysia are: Malay, Chinese, Indian and various indigenous people. Each ethnic group has its own traditions and you can experience several celebrations and festivals every year. In addition, the country was also shaped by foreign influences over the years. There was a Portuguese era, a Dutch era and - more recently - the era under British rule. Malaysia has several cultural highlights. Both the historic centers of Georgetown (Penang) and Malacca were declared a UNESCO World Heritage Site. Malaysia has several fine museums; you can often visit these free of charge or for a low fee. Here you will learn all about the beautiful culture of the country.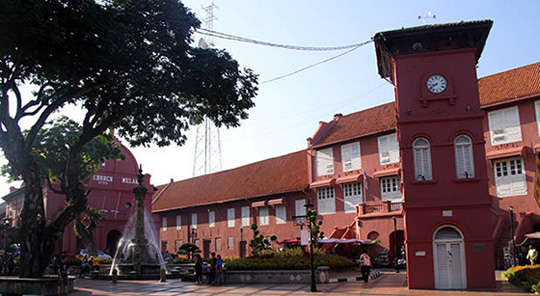 The best cultural experience is at a homestay. Here you will stay with a local family and learn about their traditions while enjoying the quiet local lifestyle. Malaysia has a government controlled Homestay program, with several carefully selected Homestay destinations.
Quality of private care in Malaysia
The medical and dental care provided by health care institutions in Malaysia is on par with that in fully developed countries. The costs are considerably lower than in other countries in the region and only a fraction of the prices in the US and Europe. Malaysian doctors and specialists are highly trained and often had their training at academic hospitals in countries like Australia, the United Kingdom, and the United States.
All private institutions in Malaysia are licensed under the Healthcare Facilities and Services Act 1998 and the Private Healthcare Facilities and Services Regulations 2006.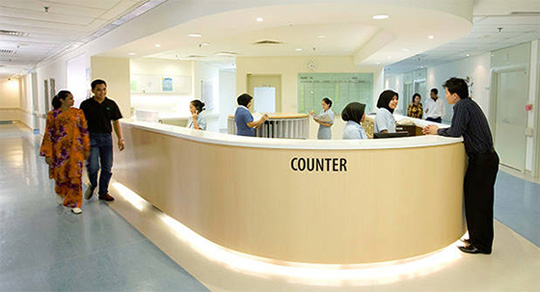 Many of the private hospitals are accredited by both national and/or international accreditation bodies recognized by the International Society for Quality in Healthcare (ISQua).
Examples are the Malaysian Society for Quality in Health (MSQH) Standards; Joint Commission International (JCI) Hospital Accreditation Standards and various other international accreditation bodies. This way, patients are insured of optimum quality and safety.
In Malaysia, you have the Malaysia Healthcare Travel Council of MHTC, part of the Ministry of Health in Malaysia, which deals with everything related to medical tourism in Malaysia.
Plan your trip
One of the biggest advantages of medical tourism in Malaysia is that you can recover in a delightful holiday destination after your treatment. However, it is important to remember that medical procedures abroad should never be taken lightly; proper preparation is a must.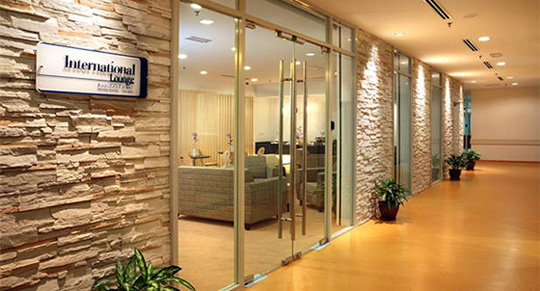 When planning a health trip to Malaysia, you need to prepare yourself well in advance. You should read up on the country, the customs, and other relevant matters. Below is a guide of things you can all find out in advance.
Gathering relevant information
Everything starts with collecting all relevant information about the treatment. Find out whether the treatment is the best solution in your situation and weigh the risks of the procedure. Have advanced discussions on the procedure so everything is already known up front, so you better understand what's involved once are in Malaysia. Find out all about fees by contacting your health care provider, also find out if the trip is (partly) covered by your insurance provider. Visit your doctor and explain your plans for having a medical procedure abroad. Note that because Malaysia is still a relatively unknown medical destination; you may encounter slight skepticism regarding your plans.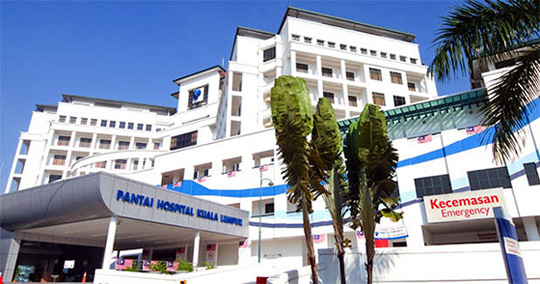 Once you have everything well prepared, it is time to get in touch with the health authorities in Malaysia. Find out where you can go for the best treatment. Then contact the institution. Find out what your options are, what credentials that there are, what the reputation of the health care institution is, what the qualifications and track record of the healthcare professional/specialist is and lastly, what the total cost will be of the procedure.
For large procedures, it may be worthwhile to first travel to Malaysia on trial. You will learn to know the country and visit the personal health care institution for a tour. You can also speak with the specialist about your procedure. Because people speak English in Malaysia, you can also consider calling the institution from your own country's (can cheaply via Skype). You can always check additional information by calling the MHTC Care Line (tel: +603,272 68 688); they will arrange everything regarding medical tourism to Malaysia and can put you in touch with the right institutions.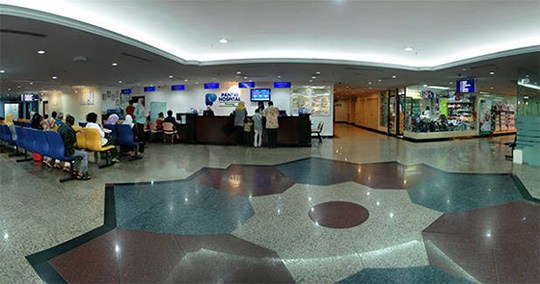 Here is a checklist of questions that may be relevant in choosing where to be treated in Malaysia:
Is Malaysia the best country for this type of treatment? Are there countries with a better reputation and with better facilities?
Is this medical institution the best choice for me? What distinguishes the institution from the other institutions?
Do they have experience in treating my condition? What is their track record?
How soon can I be helped?
What facilities are there further (it's nice to convalesce in a resort environment)?
What should I know about the doctors and the medical staff?
Is a second opinion desirable?
Are there other options I should consider? Am I better off having the procedure in my own country out of security considerations?
What is reimbursed by my own health insurance?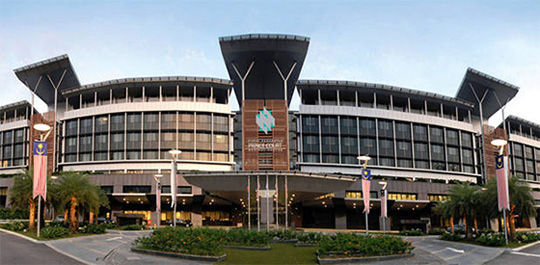 Which treatment is best for you?
When on a medical trip, you can save on many things, but not on the quality of treatment. Of course, you should research if you can do a similar treatment for a better price at another institution, but only if you're sure that the quality of treatment is ultimately the same.
The best treatment is the one where you are completely healed after surgery and where you fully function after a swift recovery. For that reason, you'll only go to qualified caregivers at reputable institutions. Stay away from the malpractices; because you've got those in Southeast Asia too. Do not take unnecessary risks with your health. Malaysian healthcare advised by MHTC are all tested and provide high-quality care.
During the preliminary investigation, you determine what treatment is needed exactly. After receiving advice regarding the treatment, consult your family doctor or consider getting a 2nd opinion. Then search for treatment centers in your area and see if you can get the treatment there. It is important to determine how soon you can be treated, how much the treatment will cost and whether you can claim the costs afterward.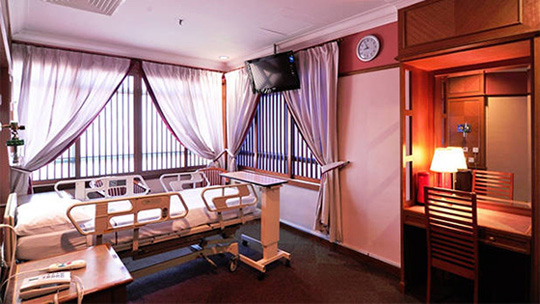 If the waiting list is long, if the price is high or if your health insurance doesn't cover the costs, then you may opt to find a treatment center abroad. When choosing for treatment in Malaysia, you start by figuring out which specialist and which hospital best meets your needs.
How to find the best specialist
Background, qualifications, academic training, and credentials/reviews
Years active
Accreditation and certification in specific treatments
How to find the best hospital
Numbers of treatments performed
Experiences of patients
Facilities and services
Reviews
Quantity of specialists and other health care personnel
Location & recovery options
Costs
Plan ahead
Advance preparation often results in the best price and thorough research often in the best quality. It is preferable to start at least three months in advance with travel bookings and planning of your treatment. Booking in advance often mean ticket prices and hotel rates are much lower. Keep in mind that prices are often considerably higher during peak season (July-September). Furthermore, you should always check the cancelation policy should you need to change the travel and/or treatment date.
Decide on how long you want to stay. Take the duration of the medical procedure including immediate recovery into account.
Also take account of the rehabilitation program following the treatment. It may be dangerous to travel too soon after treatment. Refrain from strenuous activities after treatment.
Your recovery may take longer than expected. Take this into account when planning your trip, for example, by adding a few days or weeks immediately after the estimated rehabilitation period (and have nothing planned during this time). If possible, be flexible in scheduling your trip.
The priority during your medical trip mainly goes to treatment and rehabilitation. Plan your vacation around it.
Since Malaysia has a lovely tropical climate, you can have your treatment all year round. The fine weather often also speeds up recovery.
Accommodation
It's a good thing to choose accommodation near the hospital or medical clinic. After the treatment, you do not have to travel far. Besides, if anything happens during your recovery period, it is only a short ride back to the clinic.
Accommodation in Malaysia ranges from luxurious five-star hotels and resorts to the basic accommodation without many extra facilities. After treatment, it is nice recover in a place that has all amenities and luxuries. Luxury hotels and resorts are often found at the best locations. Check out reviews of other travelers in advance (e.g., TripAdvisor). Check current prices at hotel sites like Agoda.com or Booking.com. Agoda is the biggest range of hotels in Southeast Asia on offer, often their prices are impossible to match by the other hotel websites. Check beforehand if the hospital itself also offers accommodation or if they endorse certain hotels. Sometimes they have made good arrangements with the hotels and resorts in the area so you can stay there during your recovery at affordable prices.
Documents
It is important to have all documents in order well before you leave. Essential are a valid passport, your credit card (including pin number to withdraw at ATM's), your medical records and other information relevant to treatment. Possibly buy a handy manila folder and put all the documents in there.
Check the expiration date on your credit card. Ask for a new one if the card expires during your trip. Activate the PIN feature for the security of your credit card. You can consider increasing the limit temporarily when abroad.
Check with your bank about the possibilities for quick and easy access to your funds from Malaysia. Should there be a reason for having extra expenses during your stay, it is nice to know how to arrange this in advance. In Malaysia, you can use the ATM almost everywhere. Find out what your daily withdrawal limit is and increase it if necessary.
Check beforehand what documents are needed for the treatment. Also, check with your health care provider and have them list which documents they want to see upon return to declare any health related expenses.
Check with your doctor to get a copy of your own medical records. Take this to Malaysia so that you can show it to your specialist if needed.
Your passport must at least have a 6 months validity after leaving Malaysia.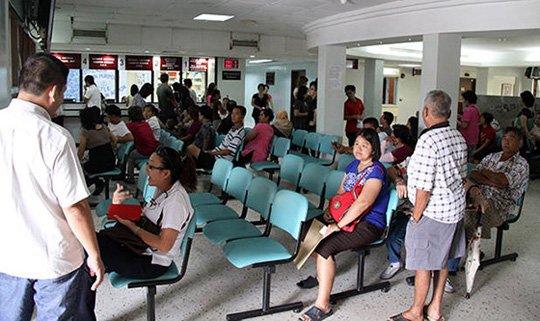 Agreements in writing
Please bring paper copies of all correspondence with the specialists, hospitals, hotels/resorts, flights, etc. If you have a tablet or laptop, you might consider bringing along everything digitally. If anything is unclear on the spot, you can always fall back on your saved data.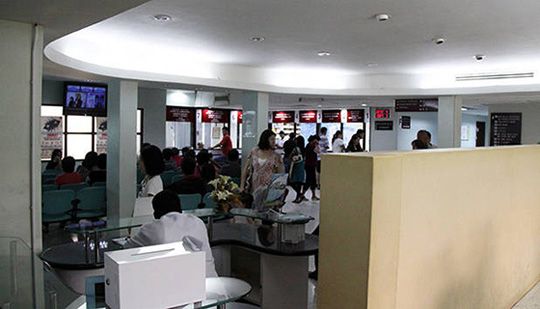 Bring your close ones up to date
Inform family and friends and other relevant persons besides your own doctor of your medical journey.
Check with your health care provider before the treatment, if (part of) the treatment is covered. Determine whether the airfare and hotel costs are also insured. Also check what the conditions are regarding repatriation should something go awry.
Check with your insurance whether you are covered while traveling to and residing in Malaysia. If you do not have travel insurance yet; get it before your trip.
Compile a list of key people and their contact details. Besides family and friends, this list should also include GP, treating specialist (in your own country) and other stakeholders.
In some cases (high-risk operations), it is important to set a will in advance.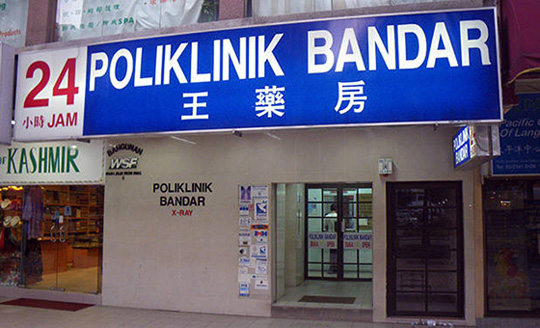 Visa Requirements
Travelers from the US and Europe do not need a visa to visit Malaysia. Upon arrival, you get a stamp in your passport that allows you to stay in Malaysia for 90 days. If you must stay longer in the country because of your treatment, please contact the Malaysian embassy in your own country beforehand to arrange long stay visa requirements.
MHTC Concierge Lounge &amp MHTC
MHTC Concierge
The MHTC concierge is a one-stop medical center which offers travelers easy access to all information needed for a comfortable stay in Malaysia. The MHTC concierge has an information desk at Kuala Lumpur International Airport (KLIA Arrival Hall Gate 5) where you can go to for:
Answers to medical questions
Providing information about health care in Malaysia
Facilitating information on transportation, accommodation and travel in Malaysia
The MHTC concierge is integrated with the MHTC Care Line (tel: +603 272 68 688) which is available from Monday to Friday (between 9am-6pm) for medical questions about traveling through Malaysia. Their team of specialists can provide information about treatment centers, certified physicians, available treatments, accommodation and all other questions related to medical tourism and general travel.
MHTC lounge
The international airport of Kuala Lumpur is also home to the MHTC Lounge (KLIA Arrival Hall Gate 8). Medical tourists can come here to take a break after a long flight. Here you can also wait for your direct transfer to the healthcare facility.
Note
This article was written by the editors of Wonderful Malaysia. The input of this article was provided by MHTC Malaysia under the supervision of the Ministry of Health of Malaysia.
Disclaimer
In this article, we describe the possibilities of receiving medical treatment in Malaysia. There are advantages and disadvantages, which we try to describe as thorough as possible. We do not recommend treatment in Malaysia above a treatment in your own country. However, treatment in Malaysia can be considered in certain cases. Though we have published this article containing extensive information on the topic of medical tourism in Malaysia, we are not liable for the consequences of medical treatment in Malaysia. We take no responsibility for any potential risks from the treatment in Malaysia. Besides getting a general idea on what to expect when choosing to undergo a medical procedure in Malaysia, you should always perform good research and assess whether it is indeed prudent to perform the treatment in Malaysia.
More pages with information about Malaysia
Subscribe now to never miss a post!
Subscribe to our email updates or join us on our Facebook page, right now!
Travel related questions can be asked in our Telegram channel or in our Travel community.