There is no shortage of beautiful places to visit in Malaysia, well known for its breath taking beaches, with white sand and crystal clear water (Perhentian Islands), as well as its rolling mountainous landscapes (Cameron Highlands) and lusciously thick jungle surroundings (Taman Negara). Aside from some of the most picturesque natural landscapes, Malaysia is also home to significant historical remains (A Famosa), as well as modern, sleek and stylish architecture (Petronas Twin Towers) and skylines. It is indeed one of the most beautiful places to experience, with a little something to suit every taste.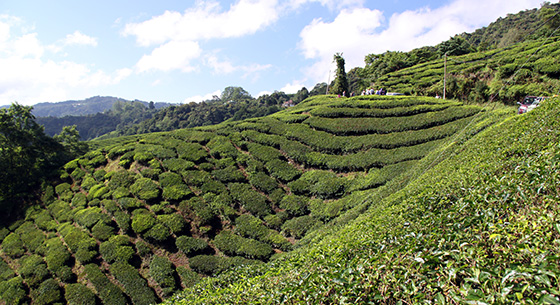 One of the most intriguing drawing features to Malaysia, however, is its hub of unique and rich culture, including some of the most sensational food and inspired art reflecting the multi ethnic makeup of the Malaysian population.
Deliciously Rich Food Culture
The richness of the Malaysian culinary culture and the diversity of flavor evident in the food is owing to the ethnic fusion that has become iconic of Malaysia. With a long history of ethnic diversity as well as external influences through trade, Malaysia has adopted various cultural traditions and religious practices, including Persian, Arabic, and British. Culinary influences stem largely from Malay, Chinese, Indian, Thai, Javanee, and Sumatran methods, making Malaysian cuisine an impressive blend of the best Asian and Eastern culinary traditions.
Regardless of external influences, all Malaysian dishes incorporate a distinctively local flare that is uniquely its own. Be sure to try Satay, Laksa, Nasi Goreng, and Char Kuey Teow, as well as various Roti and Curry dishes, soup and noodle dishes.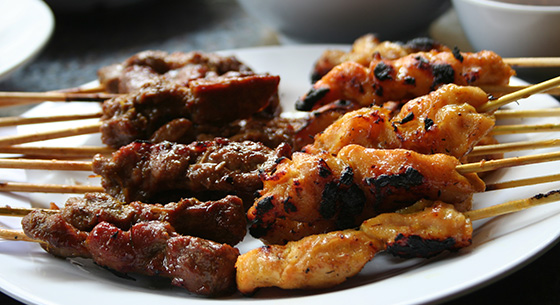 You won't have to go very far. Great food can be found all over Malaysia; from the many various market places, food courts and top-brow restaurants, to unique food-centered destinations like the Jalan Alor Food Street. At the heart of Kuala Lumpur, this extensive avenue of 'street eats' proves that the best culinary experience is sometimes the cheaper local flavor, rather than the pricier Michelin starred restaurants. There is a bountiful array of street vendors to choose from, all offering a plethora of delicious options.
The Admirable Artistic Culture
Just like the food borrows from various ethnic backgrounds, so too does the art. With an impressively long tradition of arts and music, Malaysian art has gone through many phases and developments. The diversity of mediums is really refreshing, including works of carvings, weaving and metal smith work, as well as painting, sculpting, and performance art. This is reflected by the numerous local and international art exhibitions throughout the year. For a comprehensive list of current and upcoming events, Art Malasia is a wonderful resource to consult.
The list of artists to see and galleries to visit is extensive, from the psychologically focused and photo-realistic work of Ahmad Zakii Anwar, to the socio-political installations of Anurendra Jegadeva. Another fine example is Peter H. H. Lim, whose works consists of creates paintings, installations, video and sound, and performance pieces. This eclectic artist focuses on evoking the meaning of life through re-appropriating items found in everyday life; his work is well worth a look.
You can also enjoy numerous outdoor art-pieces. Lithuanian artist Ernest Zacharevic for example has painted manu murals in Georgetown, Penang, and more recently in Ipoh. Other, mainly local artists, got inspired to paint several murals too. These often huge art pieces offer a fun way to explore both cities, by simply walking from piece to piece, while occasionally resting at one of many small and cozy coffee places.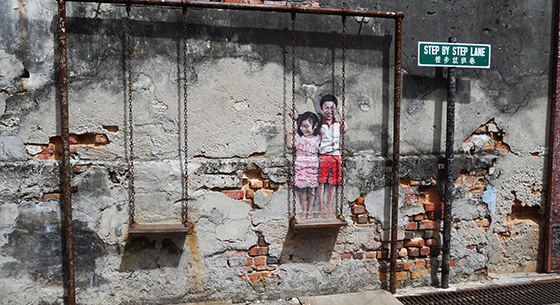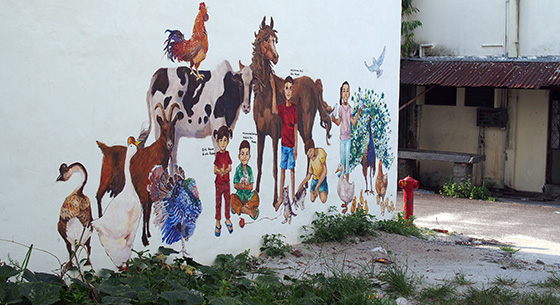 Furthermore, some Malaysian photographers, such as Che' Ahmad Azhar, have been prolific in their work and are becoming known as some of the best in Asia. In addition, with online art sites such as Lumas giving photographers across the world the chance to showcase their work, Malaysia's rich culture and vibrant scenery is more than enough to kick start some careers for aspiring photographers in Asia.
Whatever aspect of Malaysian culture that appeals to you, from the beaches to the cafes and cocktail bars, or the arresting landscapes and impressive culinary and artistic expressions of Malaysian cultural identity; there's no shortage of something spectacular to go and see and experience.
Subscribe now to never miss a post!
Subscribe to our email updates or join us on our Facebook page, right now!
Travel related questions can be asked in our Telegram channel or in our Travel community.