Malaysia has been in the spotlight lately in regarding its retail and commerce potential, specifically in e-commerce. It seems that the retail and shopping market is increasingly shifting online in Malaysia. As Malaysia is poised to become the next e-commerce market worth investing in, more and more small and medium-sized enterprizes (SMEs) are utilizing solutions like this to start e-commerce sites in order to leverage their position within a budding global e-commerce market. So, these days, you are just as likely to find shoppers browsing the web, as you are to see them in the shopping malls and marketplaces. Popular online shopping outlets are Lazada.com.my, Superbuy.my, and Zalora.com.my.
However, despite this shift to shopping online, Malaysia is not going to give up its physical shopping touristic appeal. In fact, Kuala Lumpur was voted as the fourth best shopping city in the world by CNN in 2013, and the amount of retail diversity that is offered, as well as other fashion attractions, guarantees that there is something to satisfy everyone when shopping in this city.
Fashion Attractions
Ever since its fourth place ranking in 2013, the Malaysian Tourism Board decided to focus very heavily on retail and fashion tourism, and has now implemented a country-wide sale twice a year known as the 1Malaysia Mega Sale Carnival. This year the mega sale will be held throughout July and August 2015, and will see discounts of up to 70%. During this alluring festival, shoppers receive unique offers with purchases and significantly reduced sale items that draw out the locals as well as the tourists. Moreover, credit card companies even join in on the festivities and offer special deals as well.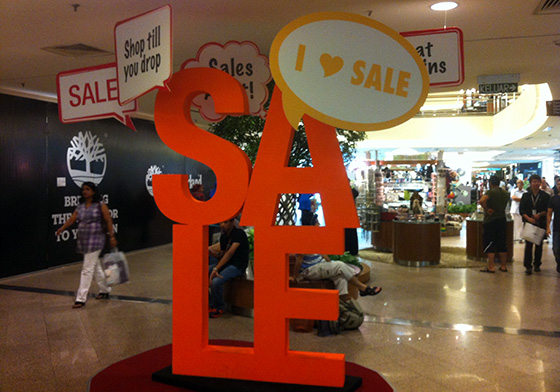 Also, in joining the annual tradition of rest of the major Fashion Capitals of the world, Kuala Lumpur also holds a Fashion Week. This year, Fashion Week is going to be held at the Pavilion mall throughout the week of August 12th to 16th.
Chic and Urban Malls
Although there are many various options for shopping all across Malaysia, with 8 major malls within a centralized vicinity, Kuala Lumpur is the shopping mecca of Malaysia. For the haute couture, brand-name lover who prefers exclusive boutiques, Malaysia is home to some of the most beautiful and elaborate shopping malls in the world.
Pavilion, for example, offers the best in high-fashion, with both local specialty retailers like Jimmy Choo and international designer labels like Coach, Dolce & Gabbana, Versace, and Juicy Couture, among many others. Paired with middle-market more affordable brands, Pavilion caters to a wide audience of shoppers.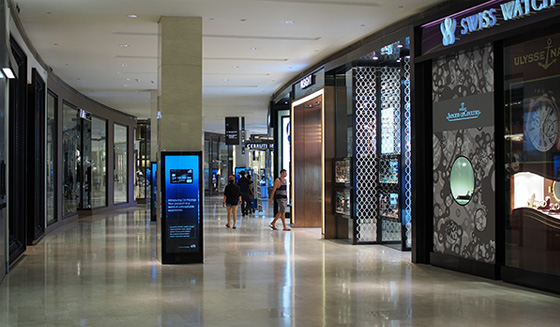 Another mall for the upscale fashion lover is the Suria KLCC, which is an overwhelming six-stories high, houses 320 local and high-end retailers, and is located at the base of the Petronas Twin Towers. Aside from exhibiting an array of compelling brands like Ralph Lauren, Calvin Klein, and Christian Dior, this mall also offers other attractions, including Aquaria KLCC and Petrosains, making it a great destination for shopping and sight-seeing with kids. Moreover, it also offers attractions of the more grown-up variety with the Dewan Filharmonik Orkestra concert hall and the Petronas Art Gallery.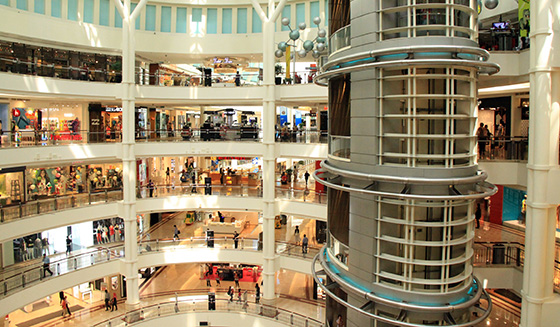 Berjaya Times Square also caters to families with the inclusion of Berjaya Times Square Theme Park, an indoor amusement park and is a country landmark and the fifth largest building in the world. Other trending locations include Starhill Gallery and Fahrenheit 88, as well as more local and down to earth marketplaces like the Sungei Wang Plaza and Low Yat Plaza.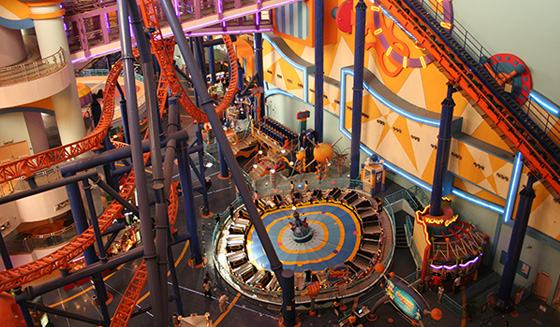 Subscribe now to never miss a post!
Subscribe to our email updates or join us on our Facebook page, right now!
Travel related questions can be asked in our Telegram channel or in our Travel community.