Silk Air
Silk Air, besides low-cost carrier Tiger Airways, is one of the subsidiaries of Singapore Airlines. Silk Air takes off from Singapore and flies to various destinations in South-east Asia. In that way, you can also travel to Kuala Lumpur with Silk Air. This is usually cheaper than flying Singapore Airlines or Malaysia Airlines. With Silk Air you check-in online which makes it easier for you to check-in prior to your trip to the airport. Silk Air flights leave from the low-cost airport at Changi. Please note that they are not based at the LCCT Airport (Low Cost Carrier Terminal) near KLIA where all low-cost carriers leave from, but the flights take off from the satellite building at KLIA (Kuala Lumpur International Airport).
On this page:
Often great bargains
Usually low-cost airlines offer great prices and Silk Air does not differ from any other airline in this regard. Tickets can be bought at rock-bottom prices, though usually not as cheap as AirAsia offers them. It is a good idea to keep an eye on the prices (on the website). This makes it is easy to book and order your trip in advance. You can also arrange this through a travel agency. Make it very clear to them that you want to fly via Singapore and check for yourself if Silk Air also handles that route, which you can then forward to your travel agent. They can easily book all necessary flights together with the intercontinental one in one go. Silk Air has its own travel agency, Tradewind Tours which offers tours at all destinations of the airline. On each Silk Air flight, you will be able to read the latest edition of Silkwinds, where all destinations and related tours are elaborated on in great detail.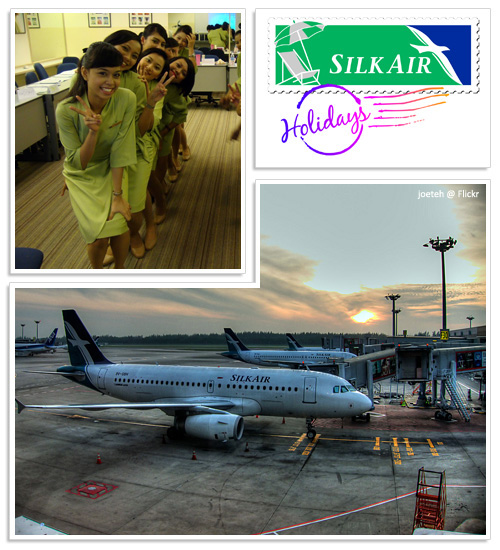 Codesharing with Singapore Airlines
Silk Air and Singapore Airlines codeshare, so it could be possible that you will actually be flying with Singapore Airlines. More fun, because then you can utilize the additional service and entertaining inflight programme. Other airlines that have a codesharing agreement with Silk Air are Malaysia Airlines and Garuda Indonesia. Finally, Silk Air won the prize for the 'Best Regional Airline' in South-east Asia in 2008, 2009 and 2010. Silk Air flies 5 times per day to Kuala Lumpur (total of 42 flights per week) and to some other interesting destinations (which are not always offered by the competition).
Subscribe now to never miss a post!
Subscribe to our email updates or join us on our Facebook page, right now!
Travel related questions can be asked in our Telegram channel or in our Travel community.