I am staying in Kuala Lumpur for a couple of days, and want to relax at one of the famous Malaysian beaches. Is this possible nearby KL?
Unfortunately there are no beaches in close proximity of Kuala Lumpur. The closest are the beaches at Port Dickson; many Malaysian locals drive to this place during weekends to escape the hectic city (it's a two hour taxi drive). The main reason that there are no worthwhile beaches around KL is that the coastal area (approximately 35 minute drive) around Kuala Lumpur is coincidentally the biggest port of Malaysia; Port Kelang. But you do have other options; fortunately there's the low cost airliner Air Asia. With this carrier you can fly directly to numerous islands within 2 hours. The best islands to visit are probably Langkawi and Penang; mainly because it's fairly easy to get fast transport from the airports on the island to your accommodation for the night. For example; on Langkawi Island it's only a ten minute taxi drive to the nearest resorts.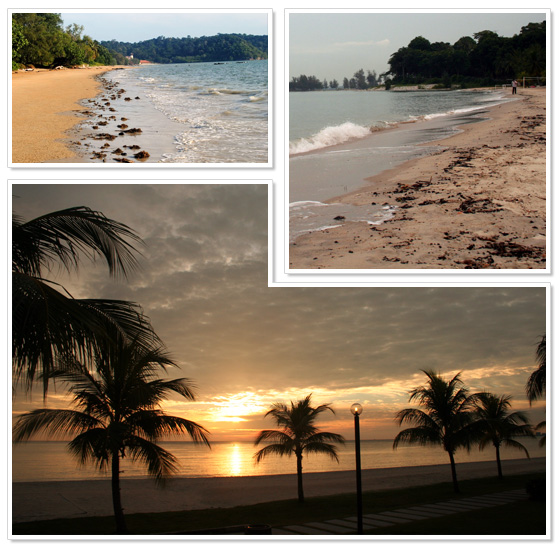 Other beautiful islands in Malaysia are only worth the trip if you have more than three days. Islands like Perhentian and Redang have ferries operating between the mainland (where your plane will arrive) and the island. This is rather time consuming, so if you're on a tight schedule, I would suggest heading off to Langkawi or Penang instead. Another island that is located quite close to Kuala Lumpur is Pangkor Island. This island is only accessible by land, so there's no fast and cheap flight to it. A bus will take at least 3,5 hours to reach the coastal town adjacent to the island. From there you will take the 25 minute ferry. Pangkor is very beautiful, and absolutely worth a visit.
As last resort you could always just check in a hotel in KL with a huge swimming pool, like the Renaissance hotel or the Traders hotel.
Subscribe now to never miss a post!
Subscribe to our email updates or join us on our Facebook page, right now!
Travel related questions can be asked in our Telegram channel or in our Travel community.