We both are foreigners from the same country and we would like to get married in Malaysia. What is the correct procedure?
Getting married in Malaysia is quite easy if both of you have not been married before. There are only a few necessary steps that need to be followed to go through the administrative part of a marriage. How you celebrate the ceremonial part (the actual wedding ceremony) is complete up to the soon to be married couple.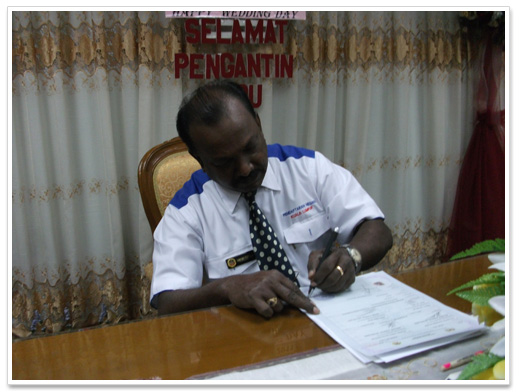 Requirements and steps needed to get married in Malaysia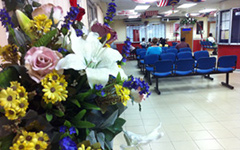 Below a short list with the requirements and steps that are necessary to get married in Malaysia based on situation where a foreign couple gets officially married:
First step is to go to your own embassy and both get an official 'Single Status Declaration' (or Letter of Confirmation of Marital Status). If this document is already given to you in the English language then you are good to go. If the document is handed out in a foreign language (not English and not Malay) then you need to have it officially translated. In some cases this can be done by your own embassy. If not, then you have to visit a Commissioner of Oath, widely available throughout Malaysia (we once used one in Lucky Plaza, opposite Bangsar Village I shopping center).
After you get two official (possibly translated) Single Status Declarations, you head over to the Ministry of Foreign Affairs of Malaysia in Putrajaya (see address below) to endorse (authenticate and legalize) the documents at their notarial service counter.
Some websites (also official websites) describe the requirement of bringing your birth certificate along. We did not need that.
Next step is to actually register your marriage. In order to do so you need to bring the documents mentioned before along, but also the official National Registration Department document: JPN.KC02. This document is in Bahasa Malayu, but you can get help at the National Registration Department (there is a foreign filled in example) or get help from any of your local friends. Make sure you bring along 1 color photograph measuring (32mm X 38mm) against a blue background for each person. To register your marriage you need to visit one of the official National Registration Department branches. There are a few in Kuala Lumpur, though the most centrally located one is at Maju Junction near the city center (see address below).
When you register your marriage you also need to bring along your original passport, including photocopies of the most important pages; the personal information page, the page with the date of arrival stamp and a copy of the departure card.
Tourists that want to get married in Malaysia need to reside in the marriage district for at least a period of 7 days before applying for registration of marriage at the National Registration Department Office.
When registering the marriage you are asked about the date that you actually get married. This date is always three weeks or more from the moment of registration. Remember that you need two witnesses (local or foreign aged 21 years and above, both need to bring along their passports) to appear at the actual marriage date (so not during the marriage registration); make sure they are able to join you at the actual marriage.
The costs of the marriage are RM30 in total, payment is done at the day you get married.
On that day all four need to bring along their passports. The couple also needs to bring along the official form that they got during the registration of the marriage. The wedding couple needs to wear proper clothes, semi formal and not casual (no jeans, short sleeved shirts and such). We saw people arriving in traditional Indian clothes, in complete wedding gowns (and tuxedos), but also many in smart casual to formal clothes (normal suit and such).
On the day of marriage you arrive in the morning. The procedure is based on a first come, first served basis. The earlier you arrive the bigger the chance that you are one of the first to get married that day. At 11am the marriage counter at NRD closes, all people that arrived before that time will be married on the same day. If you are too late, you need to reschedule.
After the marriage is final you get the official marriage certificate. You can chose to have this document endorsed by the Ministry of Foreign Affairs of Malaysia so you can use it in your own country to register the marriage over there too.
So in Short: Single Status Declaration, Endorsement of Single Status Declaration, JPN.KC02 document, 1 color photograph, original passport, photocopies of important pages of passport, at least in Malaysia for 7 days, two reliable witnesses, RM30 total costs, three weeks from registration to marriage date.
Malaysia as a wedding destination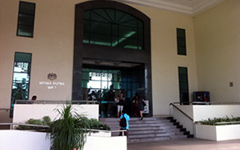 Of course Malaysia has everything to offer to organize the best tropical wedding ever. There are numerous luxurious resorts at many destinations within Malaysia where you can have your wedding organized. Most resorts even offer wedding planning services. Popular places to hold a wedding ceremony are Langkawi Island, Penang Island, Pangkor Island, Tioman Island and many more destinations. All of these islands offer many great attractions, so your wedding guests can easily stay a bit longer before or after the wedding to fully explore the area.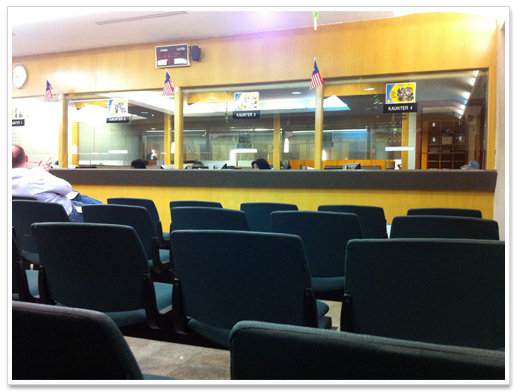 Addresses
Embassies:
see our list with embassies in Kuala Lumpur.
Ministry Of Foreign Affairs:
Consular Division
Wisma Putra
No1, Jalan Wisma Putra
Precinct 2
62602 Putrajaya
Tel : (603)-88874000
Email: [email protected]
Website: http://www.kln.gov.my/
Opening hours:
Monday – Thursday 8.30 am – 12.30 pm, 2.00 pm – 4.00 pm
Friday 8.30 am – 12.15 pm, 2.45 pm – 4.00 pm
For authentication service applicant needs to show IC/Passport.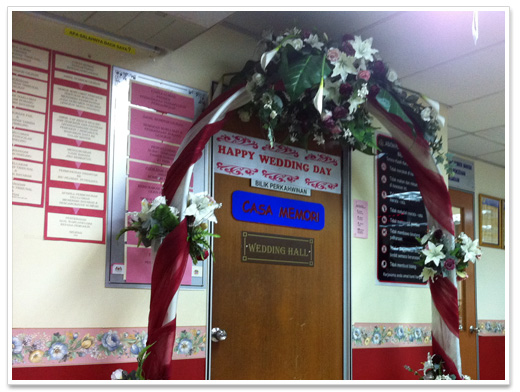 National Registration Department Office (KLCC branch):
Maju Junction Mall (opposite Tune Hotel)
6 th & 7 th Floors,
1001, Jalan Sultan Ismail
50551 Kuala Lumpur
Website: http://www.jpn.gov.my/en
Tel: 03-26925044, 03-26925018, 03-26925029, 03-26925034
Email: [email protected]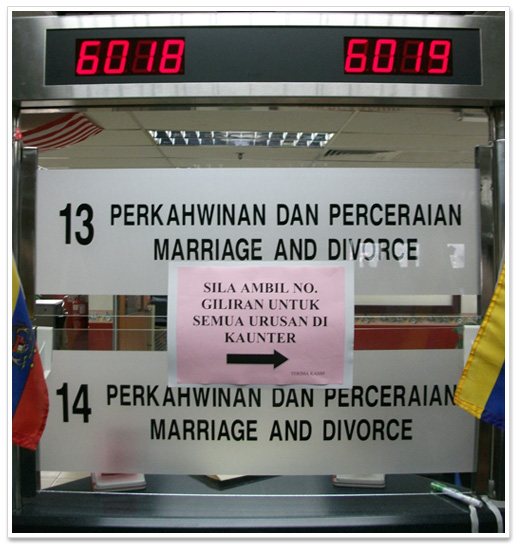 Note: We can verify that this information is valid and correct as we experienced all necessary steps first hand. However, things may have changed in time, so always check if the steps stayed the same and if they also apply to your situation. Malaysia does not recognize gay marriage.
Read more on getting Married in Malaysia.
Subscribe now to never miss a post!
Subscribe to our email updates or join us on our Facebook page, right now!
Travel related questions can be asked in our Telegram channel or in our Travel community.