Located in Southeast Asia, Malaysia has a population of approximately 30 million, with the capital city being Kuala Lumpur. Bordering Thailand and Indonesia, it is home to an estimated 209 mammal species in the country as well as containing 20 percent of the world's animal species – making it an ideal place to visit for those who love nature alongside interesting cultural aspects.
A multi-ethnic, cultural and lingual society, it's home to a rich history of art and music alongside incredible food offerings. It's a popular destination for tourists; in 2021, there was a reported over 134,000 tourist arrivals. After a few years of decline due to covid-19, Malaysia currently is on its way back again, with travelers flocking back to the country to visit all the great sights.
Some can gamble, others cannot
Malaysia is a multi-cultural melting pot. Besides Muslims being its main population group, other signification population groups are Chinese-Malaysians and Indians, besides numerous tribes. Chinese-Malaysians are allowed to partake in certain gambling activities. Genting Highlands is the biggest entertainment hub in Malaysia, known for its theme parks, shopping malls and home to several casinos, the only legal ones in Malaysia.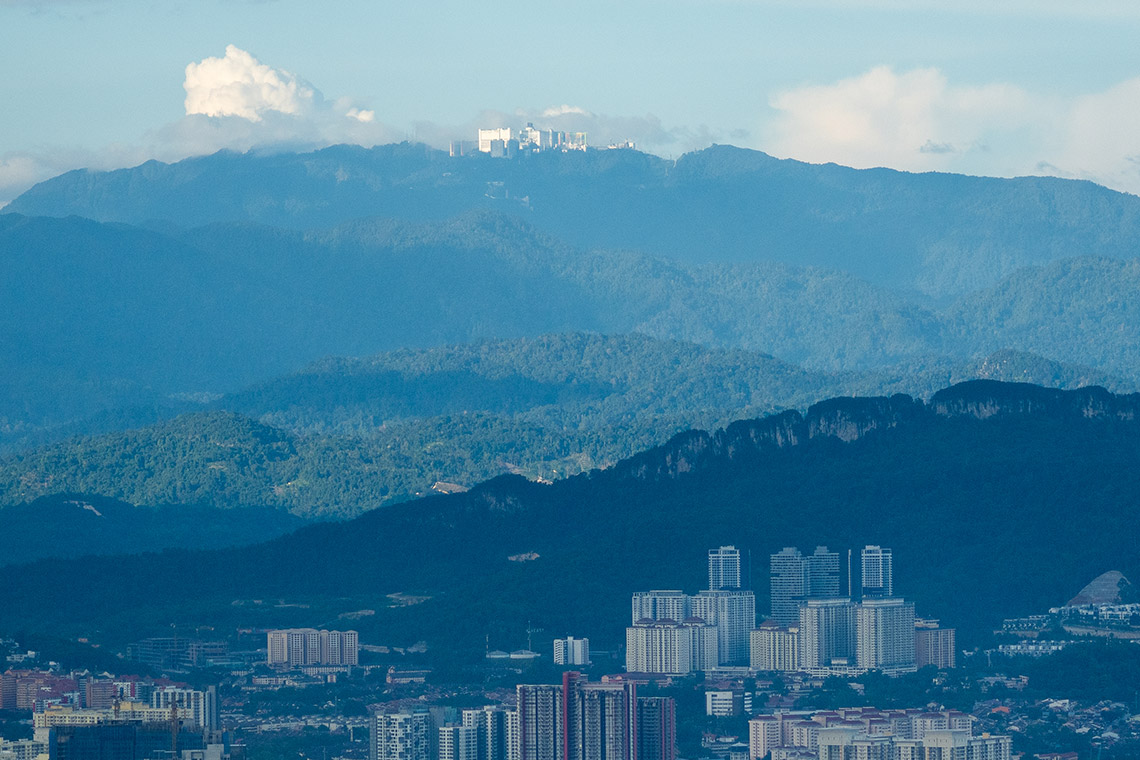 Popular games at Genting Casino are Poker, Blackjack and Baccarat, next to several typical Asian casino games. Poker has always been a favorite. At Genting Casino you can enjoy Three-Card Poker, Genting Stud Poker and Texas Hold'Em.
Poker in Malaysia: How does it work?
Poker is one of the top casino games in the world. With poker tournaments creating a boom in its popularity – and films and tv series bring it to pop culture – it's no surprise that it continues to be a game loved by many people across demographics and countries. Many of these countries have their own cultural spin it as it has grown to become a classic casino game just about everywhere. One of the places where it's definitely grown in popularity over the years is Malaysia.
But why the boom?
One of the big reasons early on that poker became much more commonplace in Malaysia was due to foreigners travelling to the country wanting to play their favorite game. Another aspect was residents who travelled themselves to places like Hong Kong and Macau as well as the Philippines and enjoyed the game while there.
As the game became popular with Malaysians, players soon became notable on the international circuit – in turn, encouraging the general population to want to give it a go. Celebrities like Paul Phua, Michael Soyza, Richard Yong and Ivan Leow became household names, and like in Western countries, got people excited about the game.
Where to play poker in Malaysia
If you want to play poker at a land-based casino in Malaysia, the only place to do so currently is at the Resorts World Genting casino. Opened in 1971, is home to annual tournaments and a poker room that can be found at the SkyCasino Gold Club. This is in one of the casinos in Genting Highlands, where you can play poker games including Progressive Texas Hold'Em Poker, Three-Card Poker as well as Genting Stud Poker. Located in Pahang state, this integrated resort development also offers a theme park with rides and activities for both adults and children, alongside shopping at the Sky Avenue and First World Plaza. There's also lots of restaurants and entertainment to enjoy during your stay alongside of course, the poker.
A fantastic alternative to the land-based casino, many players in Malaysia enjoy playing poker online at websites. This is a much more convenient options as players can access their favorite poker games from almost anywhere at any time, including while on their commute to work, at home or while at a friend's house.
But there are other benefits to playing online too. Many online poker websites offer an extensive variety of games including video poker, which brings some of the atmosphere of land-based casinos to your home. It also possibly can save players the money that they'd spend travelling to a land-based casino, which if they'd like to, they can add to their bankroll for more fun.
Where else to go in Malaysia?
If you're visiting Malaysia, or already live there, there are some amazing attractions to enjoy. We've listed a few highlights below!
Petronas Twin Towers
The tallest twin towers in the world, with an incredible 76 elevators and at 88 floors tall, this is the place to visit for some stunning views of Kuala Lumpur. While there, check out one of the largest shopping centers in Malaysia featuring 300 stores, and entertainment space and an art gallery.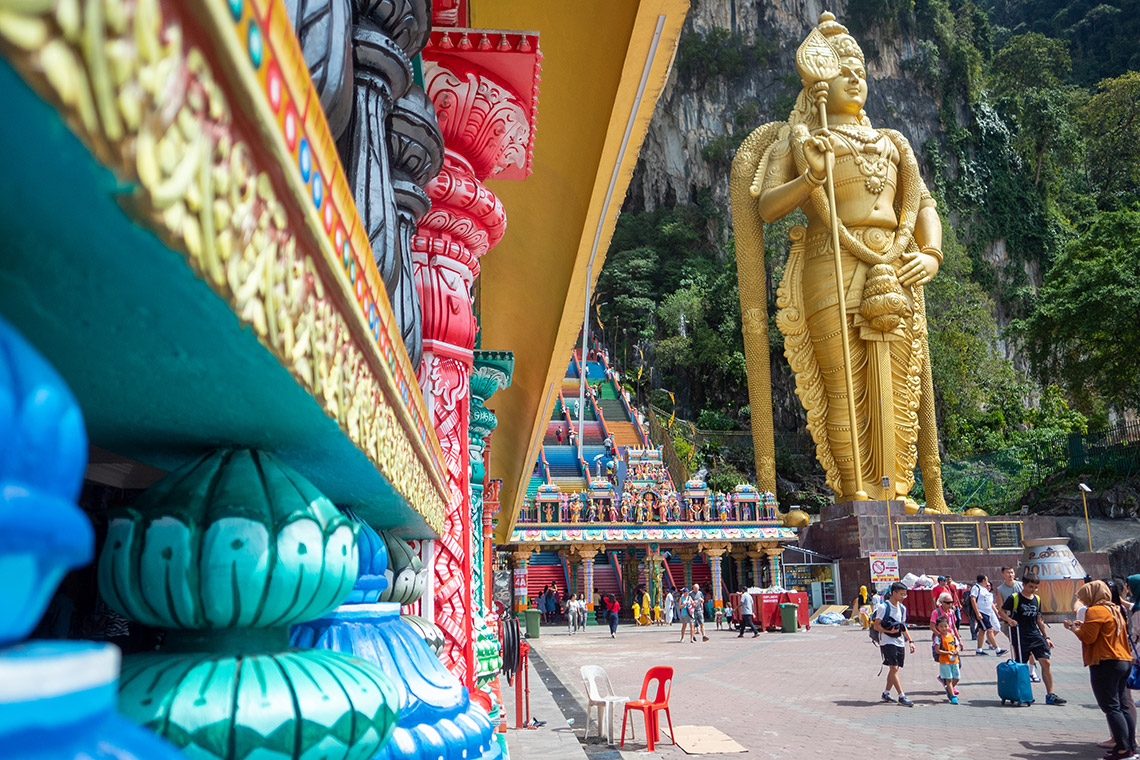 Batu Caves
An hour outside Kuala Lumpur, check out the Batu Caves which contain statues and shrines dedicated to the Hindu gods. As a visitor, you can choose to explore the caves by yourself or join onto a guided tour to learn more.
Mount Kinabalu
For those looking for a bit of adventure during your stay, have a visit to Mount Kinabalu. At over 4,000 meters high, this is the tallest mountain in Malaysia and part of Kinabalu Park. Here you can find an incredible range of plant and animal species!
Perhentian Island
This fairly remote Island group is often visited by those looking for some time on the beach, together with splendid scuba diving options.
Cameron Highlands
The most popular Highlands of Malaysia. This is a great place to unwind, to do nice day hikes and to enjoy fresh tea at BOH tea plantation. Here you can enjoy amazing views on the most beautiful tea plantations of Malaysia.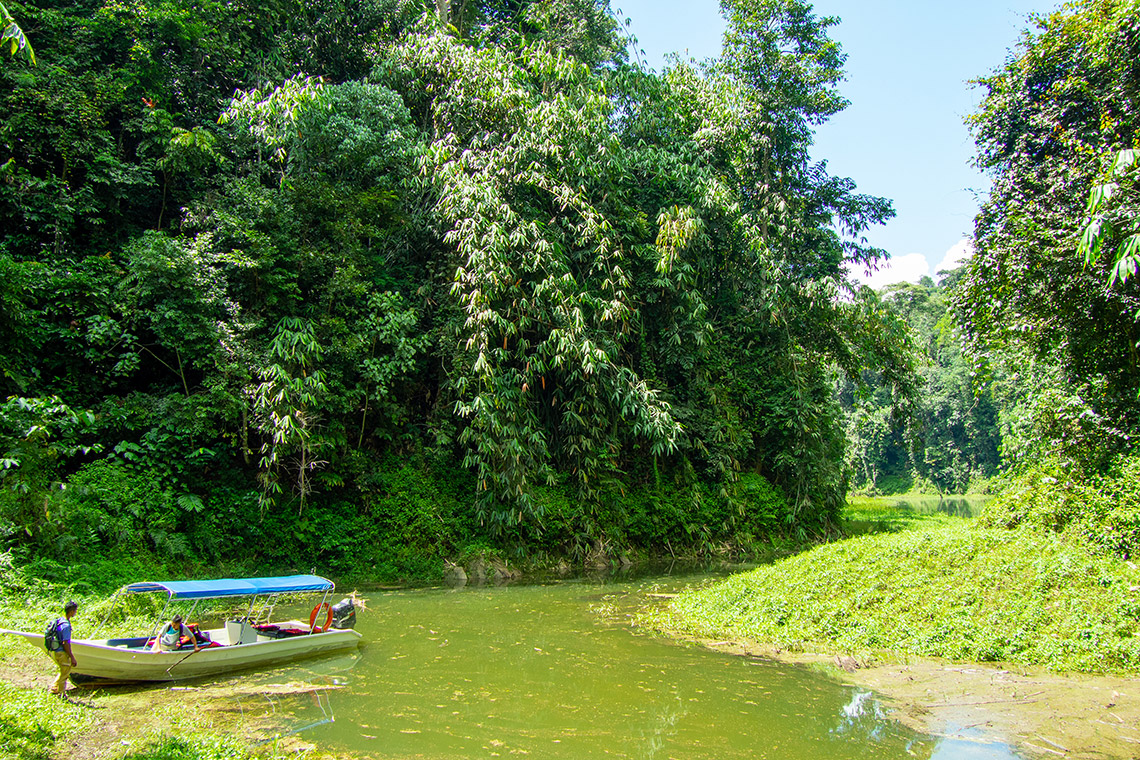 Royal Belum State Park
North of the peninsula is a pristine nature park with some of the oldest jungles in the world. Royal Belum is a great place to do jungle walks, visit authentic Orang Asli villages and if you're lucky spotting wildlife.
Malacca
Don't pass up a chance to visit this pleasant heritage city. Malacca can be reached within 3 hours from Kuala Lumpur by rental car or bus service. Malacca has a beautiful (UNESCO) heritage center and is well known for its weekend night market.
Subscribe now to never miss a post!
Subscribe to our email updates or join us on our Facebook page, right now!
Travel related questions can be asked in our Telegram channel or in our Travel community.