The airport KLIA offers passengers the opportunity to leave property like travel bags and other luggage for a short or long term in a safe at the airport. This is especially handy for travelers who make a stopover at the national airport of Malaysia. You can leave your luggage temporarily to visit the city without the heavy luggage. You pick up your luggage later. There are two locker options at the airport: the automatic safe (per time unit paid in advance at an automatic paying machine) and a safe where employees of the airport take your luggage. At the last option you have two options again; you can leave your luggage in a secure area or in a private safe. Of course you pay a certain amount for all options. There are three locations at the airport where you can leave your luggage in a safe: KLIA Satellite Building (Smart Lockers), KLIA Main Terminal Building Arrival Hall, Level 3 and LCCT International Departure Hall.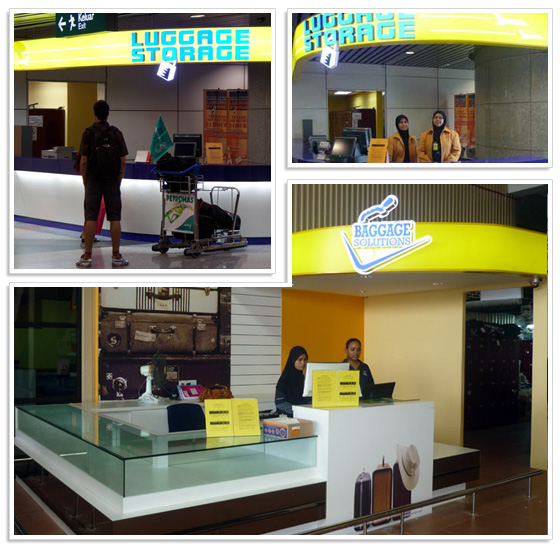 The costs per location:
SMALL – 40cm x 32cm x 75cm – RM19 per day*
MEDIUM – 55cm x 43cm x 75cm – RM30 per day*
LARGE – 135cm x 32cm x 43cm – RM40 per day*
EXTRA LARGE – Up to 2 cubic meters – RM51 per day*
Locker prices:
MEDIUM – 55cm x 43cm x 75cm – RM40 per day*
LARGE – 135cm x 32cm x 43cm – RM51 per day*
* Price for 1 day; prices are cheaper per day if you store your luggage for more than 1 day. Also, prices may change in time, please always check the current prices at baggagesolutions.com.my.
Take into account that you carry your valuables with you for safety. Don't leave your luggage in a public area when you're sleeping on a bench or chilling in a massage chair; just put your luggage in a safe. More information can be read at the official Baggage Solutions website.
Subscribe now to never miss a post!
Subscribe to our email updates or join us on our Facebook page, right now!
Travel related questions can be asked in our Telegram channel or in our Travel community.