Malaysia is a country known for its warm weather, friendly locals, and fascinating history. It's a great country to visit in South East Asia – not as touristy as neighbouring Thailand but still with countless things to do.
While Malaysia is an epic place to visit, there are some things to remember when visiting the country. It's a wonderful place, but due to the different cultures that live here and its complex history, there are essential things to know before you visit Malaysia and some things that you should NOT do while in the country.
Read ahead to learn more about things to avoid when travelling in Malaysia!
Do not disobey safety rules during MCO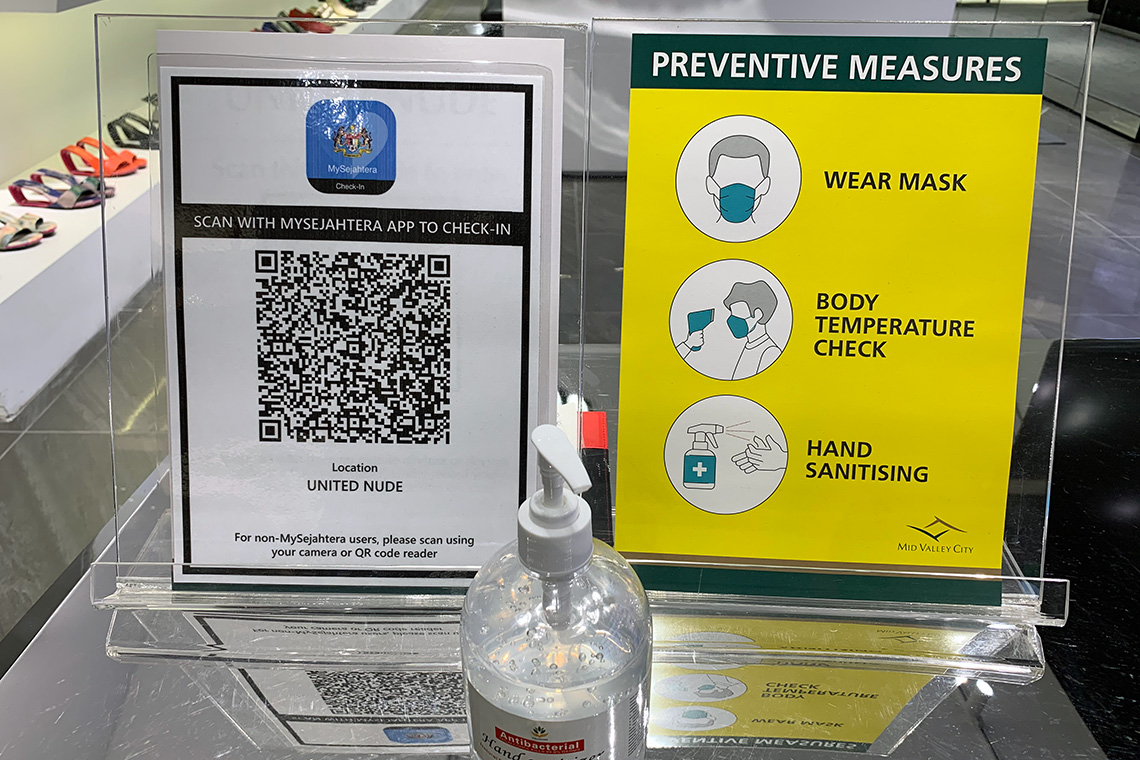 Due to Covid-19 Malaysia has a MCO (Movement Control Order) in place. Citizens, expatriats, tourists and other foreigners are to comply with all rules set in place. Social distancing is the most important rule, together with wearing a face mask at all times. Upon entering stores you are expected to disinfect your hands and in many cases do a body temperature check. People also need to check-in through the MySejahtera app, of if they don't bring a phone they need to register upon entry.
Don't assume that Singapore is the same country
Singapore and Malaysia have a complicated relationship. They generally get on now, and there aren't any tensions that you'll necessarily notice as a tourist. However, it's essential to understand the history so you can travel respectfully.
Singapore was part of Malaysia until 1965 – although Malaysia had only been independent from Britain for two years prior. Singapore was actually instructed to leave by Malaysian authorities, but it has since become one of the wealthiest countries in the world. Malaysia is undoubtedly developing – but it hasn't quite caught up to Singaporean standards yet.
Some Malaysians are sensitive about this, so it is best not to mention it, and certainly not to presume that they are the same country.
Don't use off the street taxis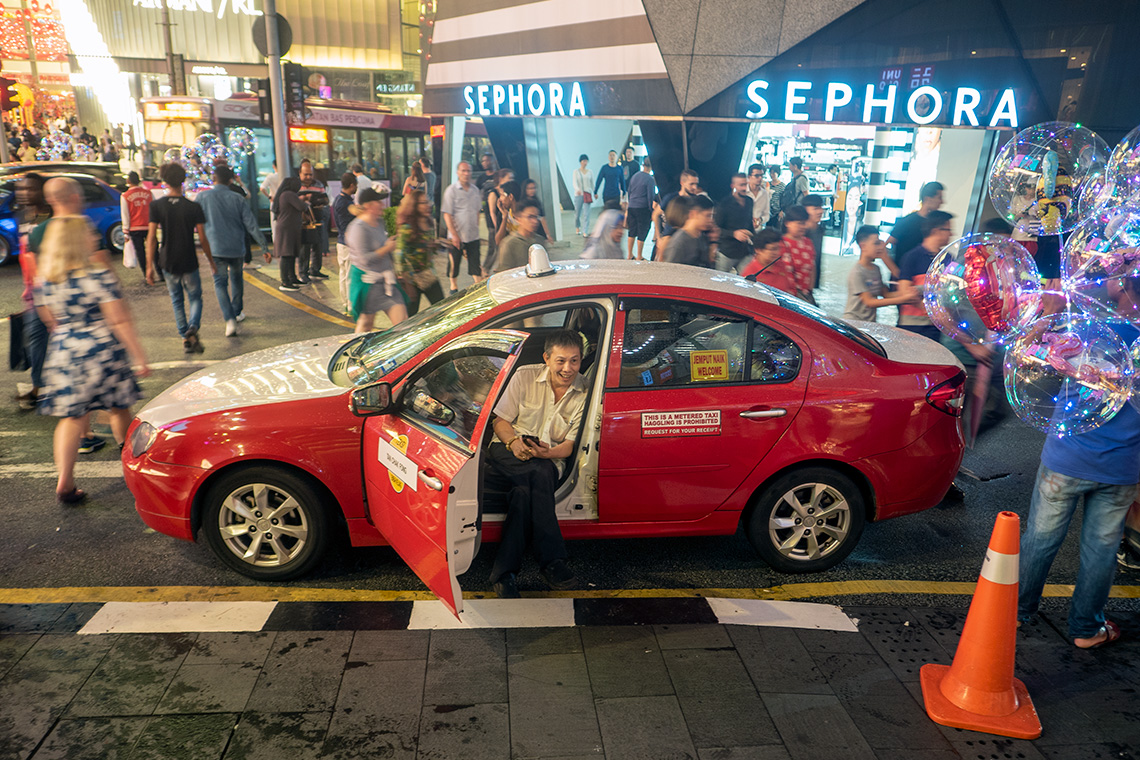 Tourists are, unfortunately, subject to higher prices when taking taxis in Malaysia. Some drivers can be persuaded to use the meter, but they may drive a longer route than necessary to add money to the meter. To avoid this, use hailing taxi apps, such as Grab.
Don't eat outside during Ramadan
While there are a lot of cultures living in Malaysia, it is a predominantly Muslim country. This means that, although all locals don't observe Ramadan, many do. It is seen as disrespectful to eat outside during the day during Ramadan, so avoid pulling out your own snacks in public. Some restaurants, especially those in touristy areas, or Indian or Chinese restaurants (ran by those who don't observe Ramadan) will still serve food during this period.
Cover up, especially in mosques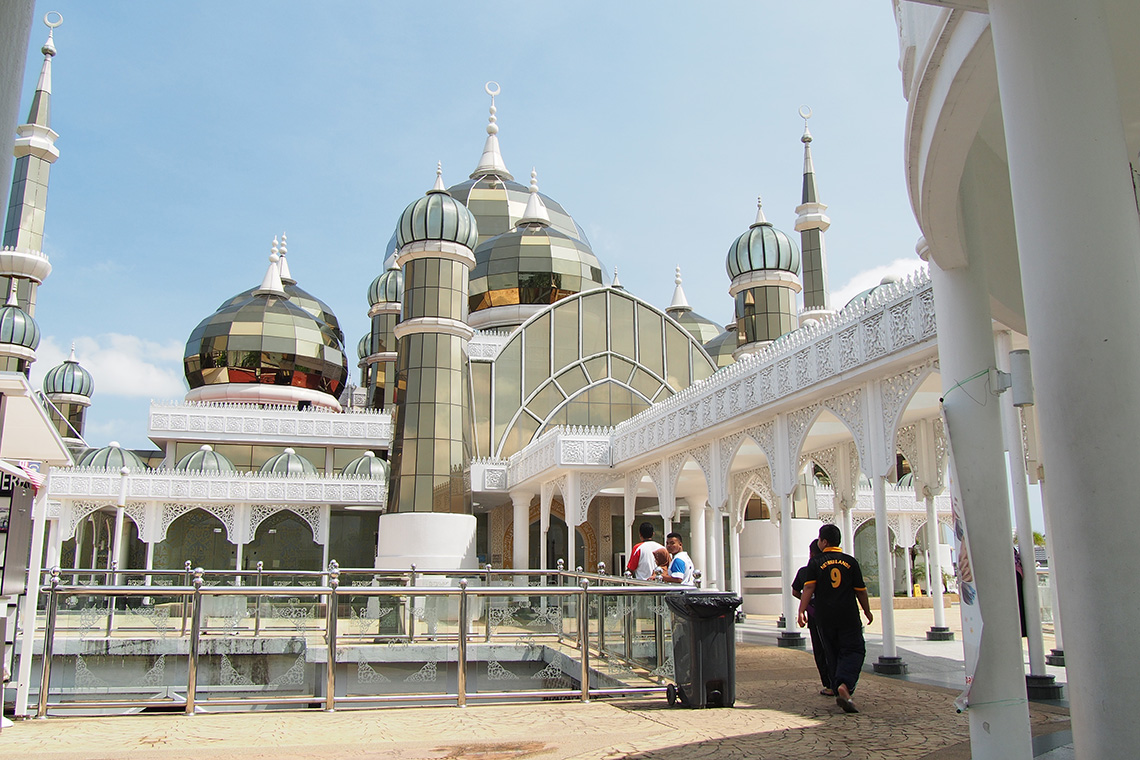 Malaysia isn't as conservative as many other Muslim countries, but it is still advised to cover up to be respectful. When exploring cities, it's best to forgo the shorts and sleeveless tops and wear long, loose trousers and t-shirts that cover your shoulders instead.
It's also essential to cover up even more when entering mosques. In a mosque, you should cover bare arms and legs, and women should wear a head covering. Many mosques have their own coverings available to borrow or rent, and some mosques require that these coverings be worn.
Don't do drugs
Doing drugs is dangerous anywhere, but touching drugs in Malaysia is especially risky. It has some of the strictest drug laws in the world – even having possession of marijuana, which is legal in some countries around the world, can lead to the death penalty here. Avoid any situation where drugs may be being used; it really isn't something you want to get involved in.
Don't go to unlicensed casinos
There are very few licensed casinos in Malaysia – Genting is the most famous – but the rules around gambling in Malaysia are complex. If you do want to gamble, there also are some regulations around gambling at home, and no online gambling services exist in Malaysia.
However, some online casinos accept players from Malaysia. Be sure to be fully aware of the rules and status of that particular casino before deciding to gamble.
Don't drive a car without properly introducing yourself to Malay roads
Malay roads can be quite daunting, especially in Kuala Lumpur. It's not generally recommended for tourists to drive – transport in Malaysia is excellent, and the bus drivers know what they're doing when it comes to Malaysian roads! It's only recommended to drive here if you have travelled in Malaysia before, and have driven in other countries that aren't known for their safe roads.
Don't say anything bad about the food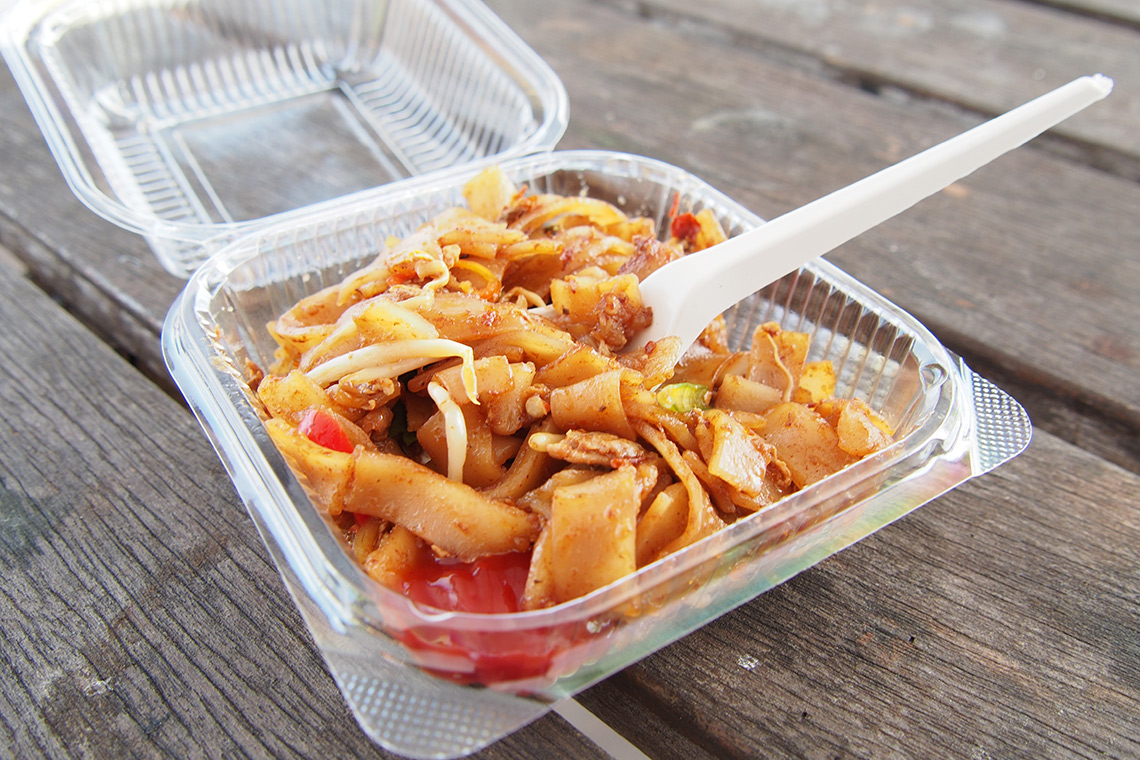 Malaysians are hugely proud of their food. And they should be – it's a unique cuisine that fuses dishes from around the world to create its own epic flavour. It's a hugely varied cuisine, with elements from Indian, Chinese, and Thai dishes – but it is very much its own. If you're a fussy eater, keep trying different things – there are loads of things to try! And never tell a Malaysian that you don't like their cuisine – it's highly insulting!
Don't carry durian around
One element of Malaysian cuisine that I do feel comfortable being ambivalent about (as many Malaysians are themselves) is durian. Known as 'the heaven and hell fruit', it smells atrocious – and some people think that it tastes delicious. However, a lot of people can't move past the smell!
Due to this stench, durian is banned from hotels and other public places. You'll see signs saying 'no durian' in Malaysian elevators, and some places will even fine you if you are carrying one around! So, if you want to try durian, do so – in the open air.
Don't cause any racial tension
As mentioned, Malaysians are mostly Muslim, but there are huge populations of Chinese Malaysians and Indian Malaysians as well. Historically, it has been a place where cultures meet – as it's about halfway between China and India – and this only increased when Malaysia was colonised by the British.
Nowadays, lots of cultures live in Malaysia, and while many of them recognise their own roots, they all think of themselves as Malaysian. Don't insult anybody and suggest that they aren't Malaysian, or stir up any other racial tension.
Most of the different ethnic groups live together harmoniously – Malaysia is a good role model for other countries in the world in this regard – but there are some difficulties which can be brought to the surface at times.
Don't wear shoes around the house
Wearing shoes around the house is a no-no in much of South East and East Asia, especially in Malaysia. If you are visiting a Malaysian home, take your shoes off as soon as you go in, and if you are staying in an Airbnb, you should do so as well.
Some hostels and restaurants will require you to leave your shoes at the door – make sure that you respect this. Fancy hotels usually don't require you to, however. If you are in doubt, check with somebody.
This is not a conclusive list, but should give you some solid advice for things to be aware of if you are visiting Malaysia. Be sure to stay updated with local laws, and ask locals if you aren't too sure what to do.
Malaysia is a wonderful holiday destination, that's for sure, and most visitors have a trouble-free trip. Bear these Malaysia faux pas in mind and you'll have a memorable trip in all the right ways!
Subscribe now to never miss a post!
Subscribe to our email updates or join us on our Facebook page, right now!
Travel related questions can be asked in our Telegram channel or in our Travel community.