Travel from Singapore to Malaysia
On this page:
By air
Before December 2007 flights between Malaysia and Singapore were very expensive when looking at the flight distance as it only takes about an hour to get from Singapore to Kuala Lumpur (KLIA). This was mainly due to political arrangements that dated back decades ago. When the popular low cost carrier AirAsia came into play, things changed fast. Nowadays; AirAsia dominates all air traffic in Southeast Asia. It was a matter of time that they would be allowed to fly on the Singapore - KL route. Nowadays AirAsia flies up to eleven times daily from Kuala Lumpur to Singapore and back. When departing from Malaysia a ticket usually costs around RM120 for a one way flight (including tax). Departing from Singapore is a bit pricier, but with around RM180 for a one way flight still pretty affordable, compared to the RM200 to RM400 or more (one way including taxes) you paid when the route was dominated by Malaysia Airlines and Singapore Airlines.
AirAsia often has sales with heavy promoted flights; during these periods prices of tickets are even cheaper. Besides AirAsia another low cost carrier flies between Malaysia and Singapore; Tiger Airways (roughly the same prices). Silk Air (also from Singapore) has some nice discounts every now and then although it is not a low cost carrier.
By car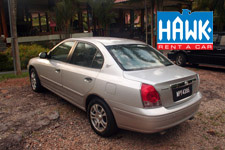 I would not recommend hiring a car in Singapore for a trip to Kuala Lumpur; since you do not have much use of a car in this big metropolis. Besides; car rental prices are higher in Singapore and it is a short (taxi) trip to the border with Malaysia. Instead, head over to Johor Bharu (by taxi) and then go to a car rental office in the city. One of the better car rental companies is Iprac. Iprac usually offers the best prices on the net (cheaper then Avis, Budget and Rent-A-Car, but with the same insurance conditions). You can find a branch of Iprac in Johor Bahru. Hawk Rent a Car is also a good choice; hawk often has similar prices than Iprac. Since Hawk has some interesting drop-off locations in Malaysia, it is wise to check out the site for more information. Furthermore; Hawk sometimes has great weekly promotions. A very popular website to check and compare car rental prices is Rentalcars.com.
Always make sure you have the option of dropping the car off at a different location, otherwise you are obliged to head back to the starting point of your trip. This is not really a problem, since Malaysia is perfect for a round trip. However; in some cases it is more practical to drop the car off in for example Kuala Lumpur or Penang, to continue your trip by air or by train.
Malaysia has a perfect road system. Especially the long north-south expressway is very nice to use. It is often very quiet on this road; because many Malaysians do not want to pay toll charge (this road charges a minor toll fee), mainly because they usually only drive short distances. You can leave the highway at any time, which gives you enough possibilities to explore the surroundings and the many authentic villages on the Singapore – KL route.
Remember that you can easily leave Singapore with a rental (though sometimes you are obliged to pay an extra charge for taking a rental out of Singapore). Getting into Singapore with a (Malaysian) rental is often not that easy (almost impossible), so make sure to drop it off in Johor Bharu.
Tip: When driving from Singapore to KL, consider paying a short visit to the following national or recreational parks: Gunung Pulai, Gunung Lambak or Gunung Ledang. Accommodation is affordable; for example, you can stay at Gunung Ledang resort for less than RM200 a night. If you have a couple of days to spare; then head over to one of the biggest national parks of Malaysia; Endou Rompin National Park.
Address Iprac Johor Bahru: Lot PTB No.20708, Sultan Ismail Airport City Lounge, Terminal Bas Central Kotaraya, Jalan Trus, 80000, Johor Bahru. Tel: 607-224 3951 / 607-224 3952.
Website Iprac
Address Hawk Johor Bahru: Suite 221, 2nd Floor, PanGlobal Plaza, Jalan Wong Ah Fook, 80000 Johor Bharu, Tel: 07-2242 854, Fax : 07-2243010, Email: [email protected], Contact Person : Ms. Azie Rahman, Opening Hours* Mon - Fri: 0800 - 1900hrs, Sat : 0830 - 1700hrs, Sun & Public Hol: 0830 - 1700hrs.
Website Hawk Malaysia
By bus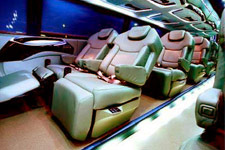 It is fairly easy to travel by bus between Singapore and Kuala Lumpur. Numerous busses depart daily from Singapore. You have a choice of at least 9 bus operators, all differ in price and comfort. A great place to start your search is at BusOnlineTicket.com. The cheapest one way ticket will cost you no more than RM25. The most expensive ticket in a luxurious bus costs around RM80. The bus will usually take 5 to 6 hours to reach Kuala Lumpur; you will arrive at Pudu Sentral (formerly known as Puduraya bus station). There are also busses that head to numerous places besides Kuala Lumpur, i.e. Malacca, Mersing, Kuantan and even all the way to Penang.
Some operators have their own departure location in Singapore (or Kuala Lumpur), be sure to check the corresponding location up front. Executive bus operators are allowed to drive over the Second Link bridge (connecting Singapore to Malaysia), this bridge is far less busy so the trip will take less time.
Read more about departure times and departure locations at the following website: Journey Malaysia; busses from Singapore to Kuala Lumpur.
Tip: Do not go for the cheapest bus tickets, because often you get what you paid for (in terms of comfort, leg space and overall enjoyment of the bus trip).
By train
The train is a relaxing method of traveling from Singapore to Kuala Lumpur (or KL to Singapore). Three times a day a train departs from Singapore. The trip will take 6,5 hours. There are two day trains, and one night train. When you buy tickets for the night train, consider getting the sleeper tickets. These tickets are pretty affordable, and you can sleep the complete ride. The night train departs at 9 o'clock in the evening from the Singapore Train Station; it arrives the following day at 6am in KL Sentral.
Tip: At approximately € 30, - you can buy a one way "Premier Night Deluxe" sleeper. This is the most luxurious compartment on the train, with a private shower and air conditioning.
Although a night train also gives you one night of accommodation for free (e.g. you can save one day of your total trip, by traveling by night) you do miss out a bit on all the beautiful sceneries the train passes by. At night you will not see a thing of all the authentic villages on the Singapore – KL route. If you'd like to see more during your train ride, I would recommend using a day train. However, you cannot simply hop-on and hop-off. A ticket is valid on the date and time, if you decide to get off at a stop; you can only get on board of a new train when you buy a new ticket.
Tip: Head over to Johor Bahru (Southern Malaysia) first with a taxi. Then have the driver drop you off at the Johor Bahru train station. Buy your tickets there (or beforehand online at KTMB) because tickets are cheaper in Malaysia then in Singapore.
By taxi
People have been asking me whether it is wise to take a taxi from Singapore to KL. We would not advice people to use a taxi on this route. However; should it be your first visit to Malaysia (and you are arriving in Singapore) then you could consider traveling by taxi to Kuala Lumpur if you do not mind a 6 hour drive through Malaysia.
You should always consider the fact that a metered taxi trip is very expensive compared to the many other travel methods. Should money be not an issue; you could take a taxi from Singapore to Kuala Lumpur. Expect prices of well over RM500 for your trip (Singapore City Center to Kuala Lumpur City Center). The upside is that you can have the driver explain many things about the country, and you can have a rest whenever it suits you. But because the meter just keeps on running (unless you made a deal based on a fixed price), the total price of the trip can eventually get higher and higher.
Side note: Only specially licensed taxis are allowed to operate across the border region of Singapore and Malaysia. Malaysian taxis are allowed in Singapore, but they can only drop you off at a specific location (Queen Street). From there you need a Singapore taxi to take you to your hotel. Be sure to bring some Singapore Dollars along, since the nearest ATM Machine is a ten minute walk.
If you are taking a taxi from Singapore to Johor Bahru, make sure you arrange the cab at the hotel, or have a Singapore taxi drop you off at Queen Street Taxi Terminal. All Singapore taxis drop you off at Johor Bahru Taxi Terminal at Pasar Bakti Kotaraya. From there you can switch taxis, to be taken to the airport, train station, or directly to Kuala Lumpur. General prices are 40SGD for the taxi from the hotel to Johor Bharu Taxi Terminal. The great advantage of taking the taxi straight to JB is the fact that you are spared of all custom checks. You can stay in the car, while the taxi driver arranges everything for you (when taking the bus directly from Singapore, you have to get out of the bus, through the custom check, and back in the bus).
Subscribe now to never miss a post!
Subscribe to our email updates or join us on our Facebook page, right now!
Travel related questions can be asked in our Telegram channel or in our Travel community.