Every year in May (exact dates are usually to be confirmed) tourists and locals can enjoy a one-day festival called Citrawarna, Colours of Malaysia. The event takes place at Merdeka Square. It starts around 5pm and lasts until midnight. During this festival over 7,000 participants, consisting of school students, public and private higher education institutions, local cultural organizations and non-governmental organizations showcase everything Malaysia has to offer. The festival attracts around 100,000 spectators.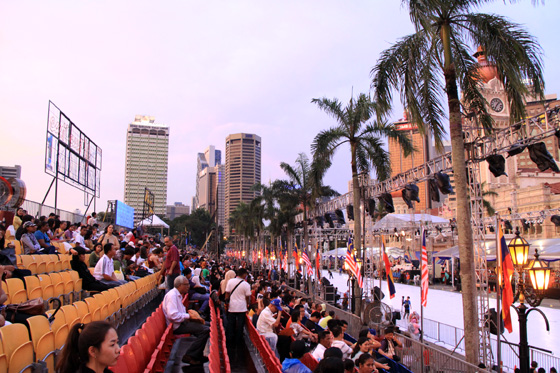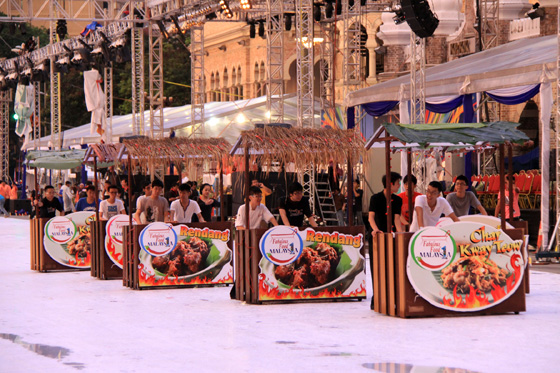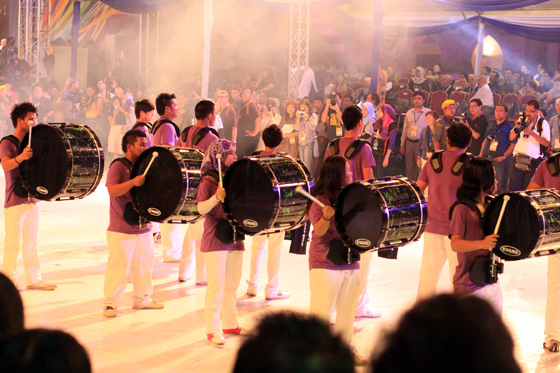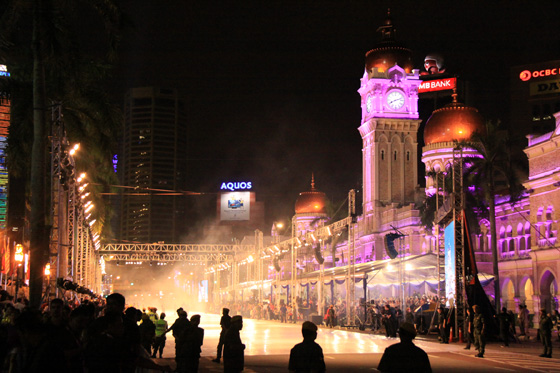 Highlights of the evening are choreographed traditional performances that visualize the various tourism events and tourism products in Malaysia, as well as marching band performances. Central themes during Colours of Malaysia are Nature, Homestay, Sports Tourism, Shopping, Contemporary Art Tourism, Heritage, Parks & Gardens and Food.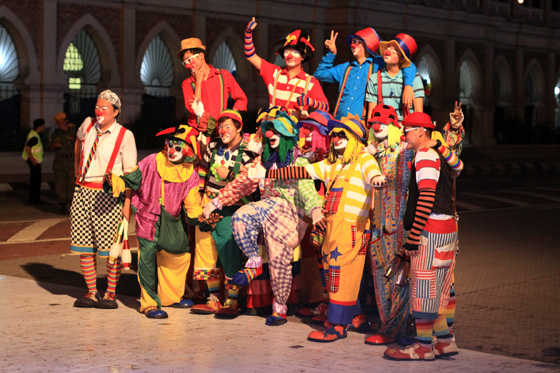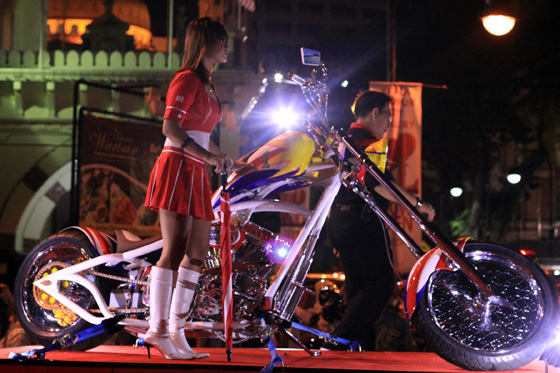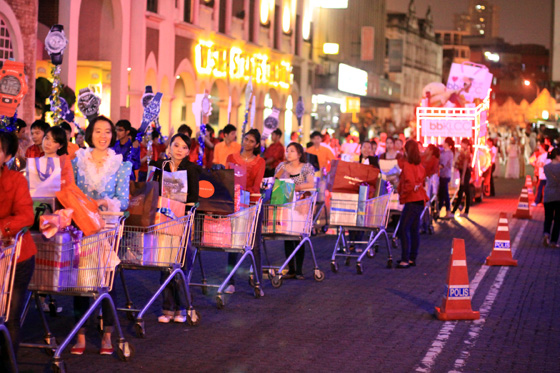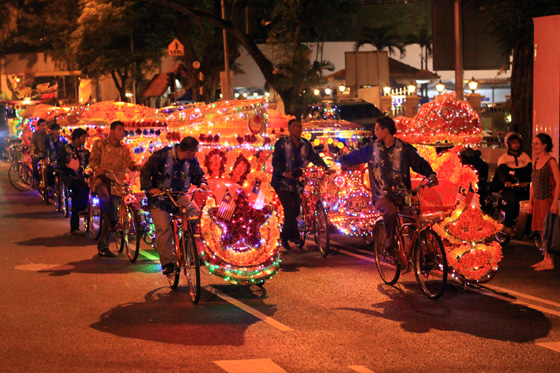 "The objective of Colours of Malaysia 2012 is to establish Malaysia as a premier tourist destination that is rich in culture and heritage, and to showcase the country's various tourism events and attractions through an entertaining and colorful street performance."
And that's exactly what Colours of Malaysia offers; a great spectacle of beautifully decorated floats, dressed up dancers, clowns on stilts, 4WD range rovers, shopaholics with fully loaded shopping carts and even around twenty Trishaws that were lit up like Christmas trees.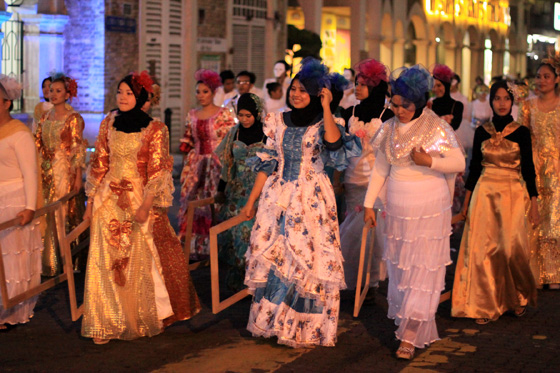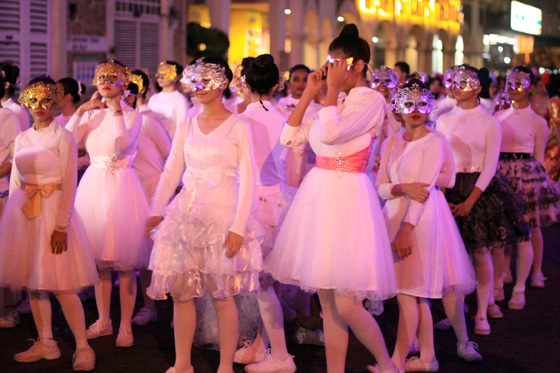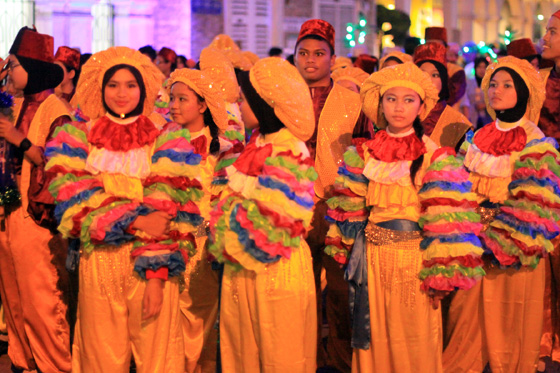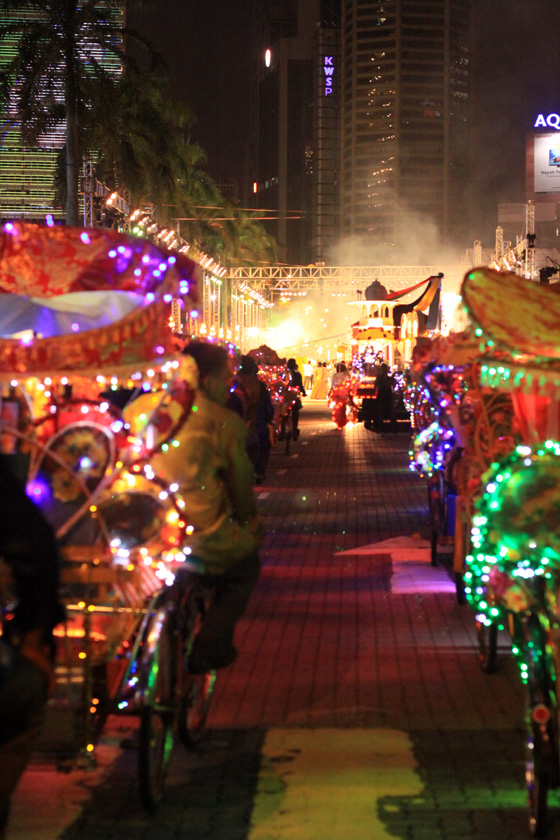 In 2012, the festival didn't have the best start as heavy rain was pouring down at Dataran Merdeka. A few of the dance performances couldn't take place as the grounds were too slippery. Luckily it cleared up around 7pm, right in time so the main event could start without any delay. The official opening ceremony with the Minister of Tourism Malaysia started at 8.30pm. If you only want to witness the main event, we advise you to just head there around 9.30pm. Try to get a seat in the middle of Merdeka Square, directly opposite the main clock tower of the Sultan Abdul Samad Building, to insure you will have the best view possible.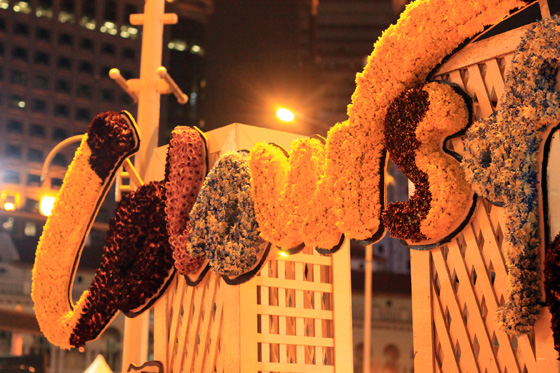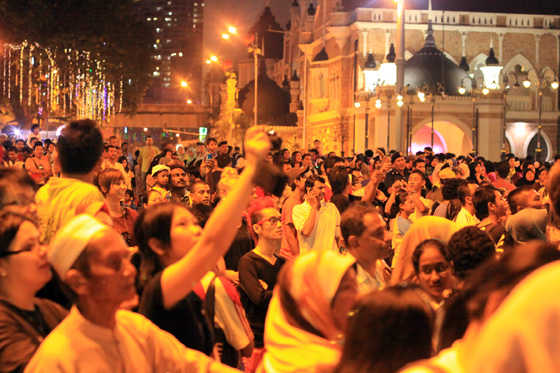 How to get to Colours of Malaysia
Getting to Merdeka Square to witness the Colours of Malaysia festival is easy. Just take an LRT train to Masjid Jamek station. From the LRT station you walk along Jalan Tun Perak towards Jalan Parlimen. Take a left into Jalan Raja and you will reach Merdeka Square. Another option is to take the LRT to Pasar Seni station, walk towards the Central Market and turn left in Jalan Leboh Pasir Besar. At the end you will reach Merdeka Square. Taxis are probably not able to bring you all the way to Merdeka Square as many roads will be blocked for the event.
Map location Colours of Malaysia
Subscribe now to never miss a post!
Subscribe to our email updates or join us on our Facebook page, right now!
Travel related questions can be asked in our Telegram channel or in our Travel community.