When the town of Ipoh is mentioned, its mouth-watering dim sum, bean sprouts chicken, kai see hor fun (shredded chicken flat rice noodles) and white coffee immediately come to mind. But did you know that Ipoh is also renowned for its street art?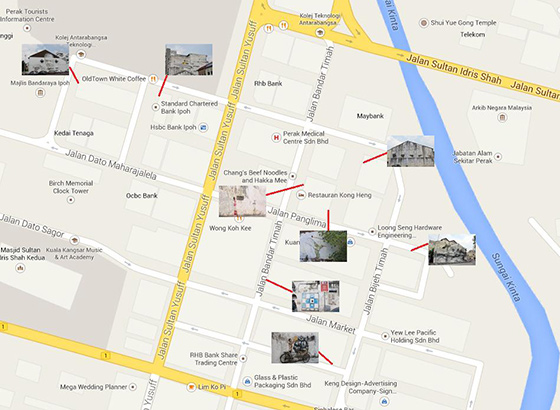 In 2014, OLDTOWN White Coffee has collaborated with Ernest Zacharevic, a renowned young artist from Lithuania to create a total of seven murals in Ipoh. Titled as "Art of Oldtown Project", the eight murals all painted in different old buildings reflecting the rich culture and heritage of Ipoh:
1. Bags of Kopi-O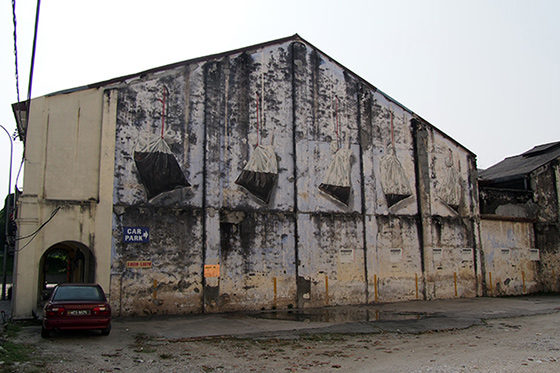 A pack of kopi-o filled inside the plastic bag and tied with red string is one of the most familiar sights found in traditional coffee shops during the good old days. This particular mural also reflects a beautifully nostalgic moment where getting a pack of drink on-the-go used to be cheap and economical.
Road Name: Jalan Tun Sambathan
GPS: 4.597151,101.078703
2. An Old Uncle with White Coffee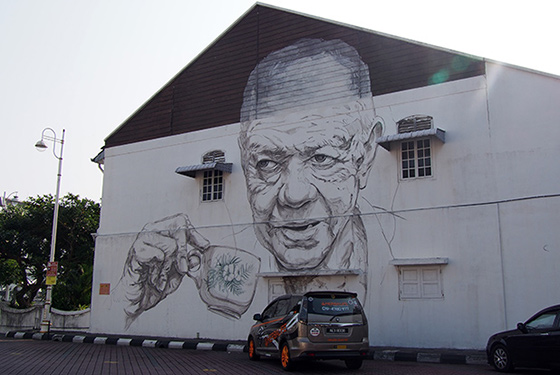 Long before the famous Ipoh white coffee is modernised and appeared across nationwide with franchise outlets, the white coffee used to sell in traditional coffee shops. Today, they still exist and this mural brings back the good old memories by depicting an uncle enjoying a cup of hot white coffee.
Road Name: Jalan Dato Maharajalela
GPS: 4.59787,101.076169
3. A Paper Plane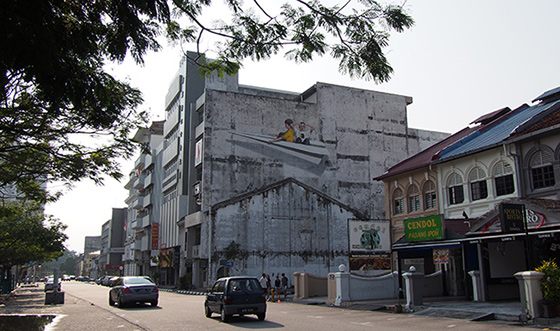 Unlike today's children who have grown accustomed to mobile games and apps, the mural showcased a much simpler time when children of the yesteryears used to fold their own paper planes.
Road Name: Jalan Sheikh Adam
GPS: 4.597715,101.076882
4. A Hummingbird and a Tree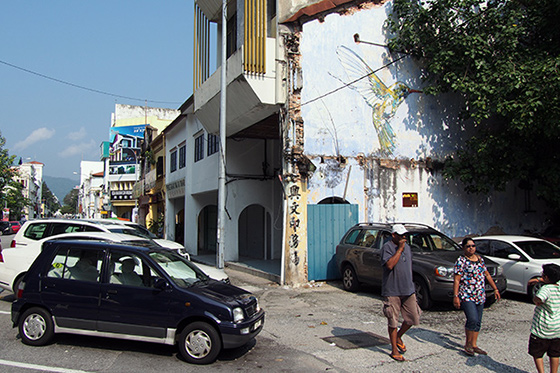 Using untouched nature as a source of inspiration for Ipoh, the mural depicts a colourful hummingbird arriving in front of a tree.
Road Name: Jalan Panglima
GPS: 4.596704,101.07843
5. Girl on a Wall in Bandar Timah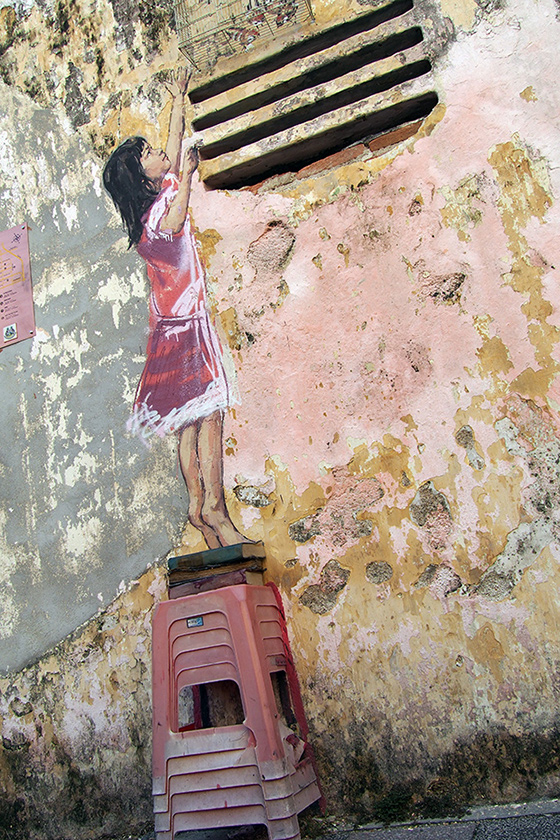 In this mural, a young girl in pink dress stacked a few books and plastic stools to reach up for the bird cage. An actual bird cage is seen mounted against the wall to create a distinctive 3D effect.
Road Name: Jalan Bandar Timah
GPS: 4.597004,101.078213
6. An Old Uncle Hard at Work Collecting Recycled Items in a Trishaw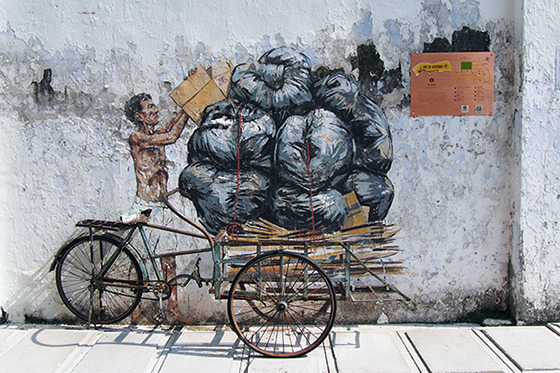 This mural depicts a hardworking uncle collecting empty boxes and other recycled items tied securely on a trishaw. To create a 3D illusion, an actual trishaw is cut into half and mounted against the wall.
Road Name: Narrow Road off Jalan Bijeh Timah
GPS: 4.59525,101.078556
7. The Evolution of Tin Mining Town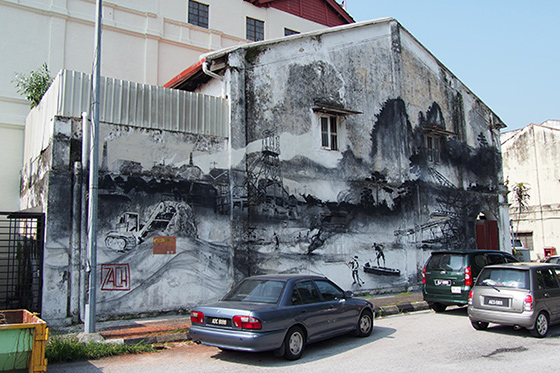 In the 19th century, Ipoh is prominently known for its rich tin mining industry. This mural depicts the glorious day of Ipoh where tin mining industry used to be flourished.
Road Name: Jalan Bijeh Timah
GPS: 4.596343,101.079138
8. A "Kopi" Break
This mural, which is located at Jalan Bijih Timah, depicting a packet of iced black coffee hanging on a white and blue door.
Road Name: Off Jalan Panglima
GPS: 4.596771, 101.078612
Thanks to the popularity of Zacharevic's mural arts around the town of Ipoh, many local artists have come forward to show their talents by painting their own mural on the wall. Among the local artists contributed their beautiful piece of art is a 37-year-old art teacher Eric Lai, whose works can be seen at the back lane near Jalan Sultan Idris Shah.
Suggestions
Got any good tips to share with us? Do you know of any great things to do in Ipoh, or tips on the best places to eat? Let us know by leaving a reply below!
Subscribe now to never miss a post!
Subscribe to our email updates or join us on our Facebook page, right now!
Travel related questions can be asked in our Telegram channel or in our Travel community.