Welcome to heaven on earth. An exotic paradise with lush beaches and ancient rainforests, Malaysia is one of the most underrated destinations in the world. Far from the party hotspots of Bali and Thailand, nature tours in Malaysia will take you to places you've never even imagined. As you soak in the natural beauty and explore the rich biodiversity of this Southeast Asian gem, you quickly realize why it's come to be known as the "Wild East."
With some of the oldest and most dynamic ecosystems in the world, there are countless national parks and conservation areas throughout Malaysia. While many countries in the region are perfect for a long solo hike, this is the kind of place you'll want to dig deeper. Tours in Malaysia led by a professional ranger will guide you through the layers of dazzling flora and fauna that surround you at every turn.
Ready for the trip of a lifetime? Here are the top five places to experience the wonders of wildlife in Malaysia.
1. Taman Negara Tropical Rainforest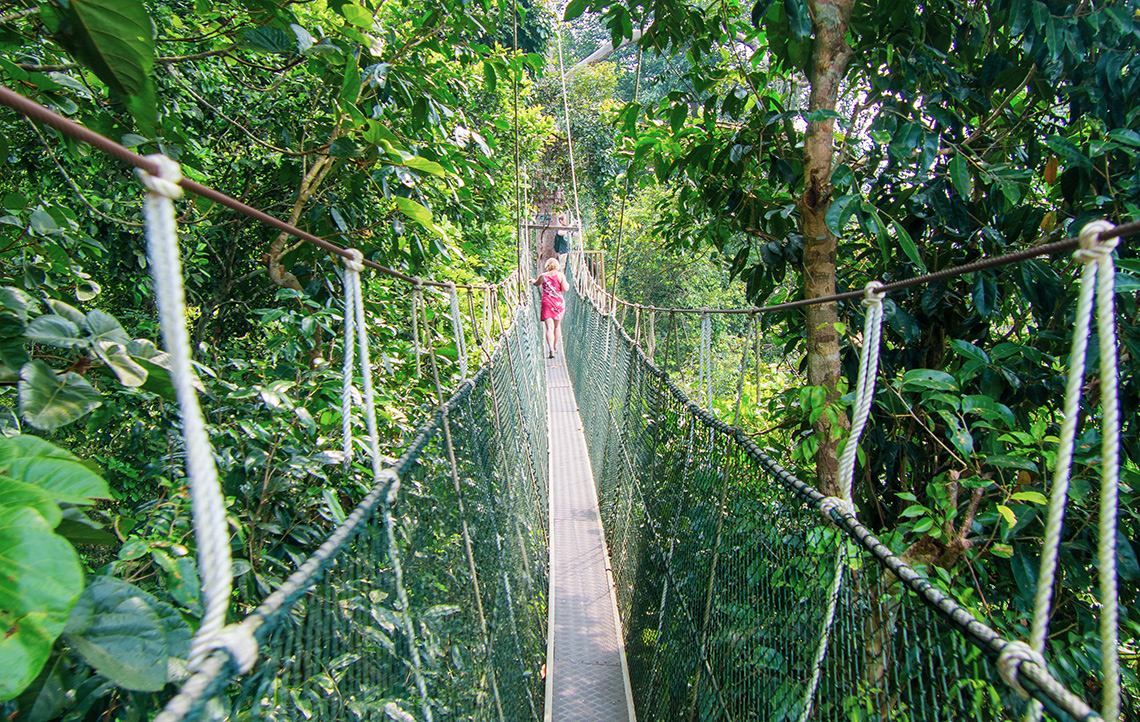 The world's oldest tropical rainforest, Taman Negara, is an amazing 130 million years old. Located on the Malay peninsula, this is an essential stop in the mainland before hopping off to Borneo. It is home to the iconic Canopy Walkway, which is the longest canopy walkway in the world. It is a prime vantage point for spotting water buffalo, Malayan peacock-pheasants, barking deer, sun bears, and other animals that are unique to the incredible collection of wildlife in Malaysia.
Another must-see of Taman Negara is the otherworldly Rafflesia arnoldii, also known as the "stinking corpse lily." Don't let the name put you off! While the smell is indeed awful, you've just got to see it. It's only found in this region and, while it's not the most beautiful plant in the world, it is the biggest. These bizarre flowers can clock in at more than 20 pounds and span a shocking 39 inches wide.
2. Mount Kinabalu in Kinabalu Park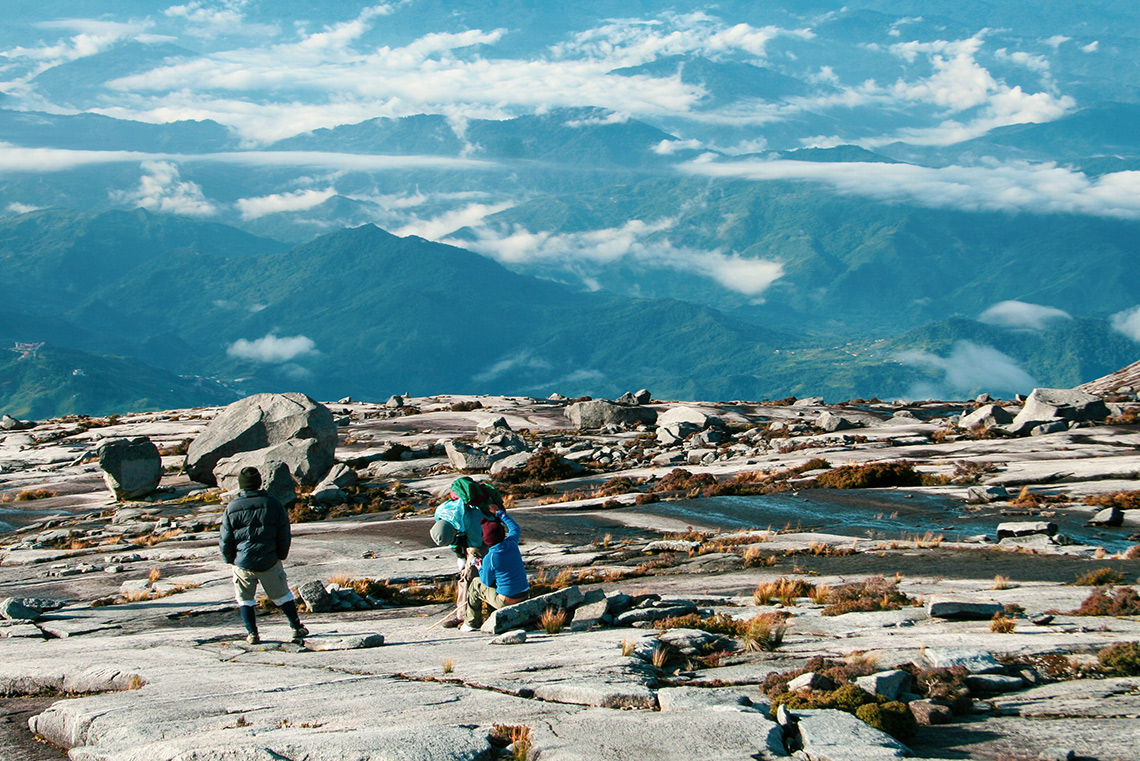 Located on the famous island of Borneo, Mount Kinabalu is the highest mountain in Malaysia. As soon as you see pictures of this place, you will know why it has a permanent place at the top of every serious traveler's bucket list.
The international island of Borneo is shared between Indonesia, Malaysia, the Philippines, and Brunei, and it's one of the most biodiverse regions on the planet. While it is worth exploring from top to bottom, the real treasure is the Malaysian state of Sabah. It's here you will find the granite spires of Mountain Kinabalu towering over the World Heritage Site of Kinabalu Park. Search for rare orchids, go Alpine rock climbing, and get up-close and personal with the unique wildlife in Malaysia like orangutans, Oriental small-clawed otters, and endemic species like Bornean ferret-badgers and black shrews.
Fun fact: Did you know that there are more plant species in Kinabalu alone than in all of Europe and North America combined? The park covers a mere 754 sq km (291 sq miles) but has more varieties of plants than you'd find in nearly 50 countries combined.
3. Sepilok Orangutan Rehabilitation Centre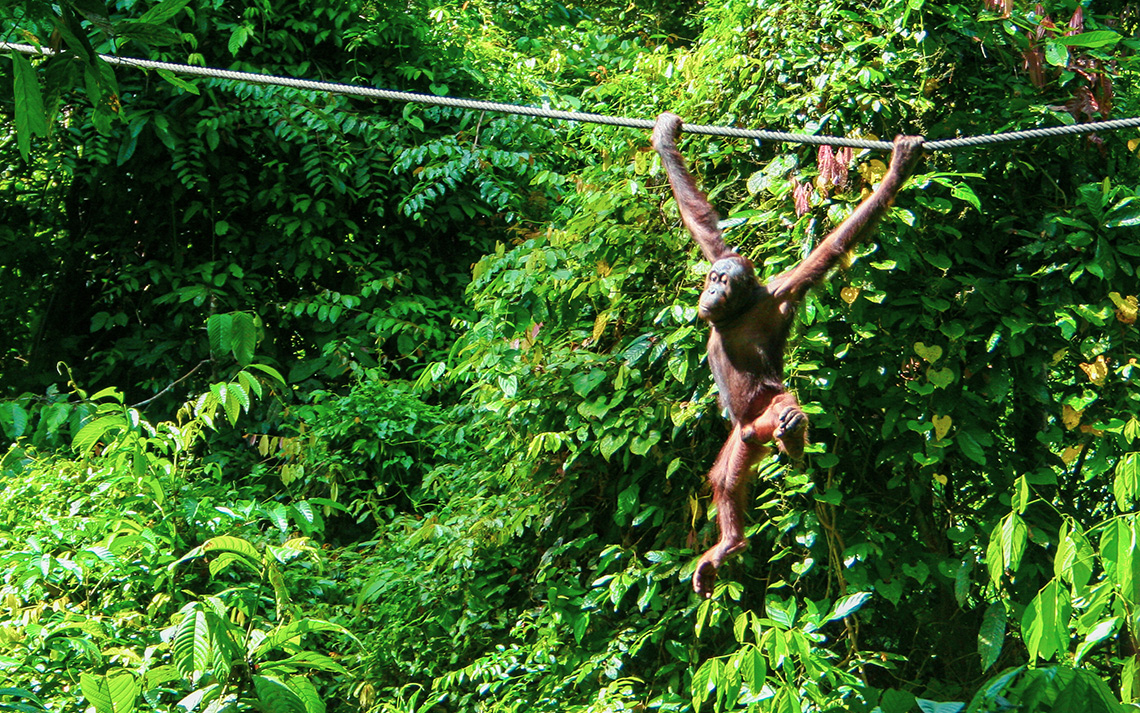 On the opposite side of the island of Borneo, you'll find Sepilok Orangutan Rehabilitation Centre. Founded way back in 1964, this was the first place in the world dedicated to the rehabilitation of orphan orangutans. These days the facility helps both orphaned and confiscated orangutans, as well as Sumatran rhinos, elephants, sun bears, and gibbons.
Unlike zoos where the animals are removed from their natural habitat with a focus on entertaining people, the Sepilok Orangutan Rehabilitation Centre is all about giving baby orangutans the natural skills that they need to survive in the world. It's an education center where you can visit to observe and support the cause rather than interfere with nature. Truly one of the best places to experience wildlife in Malaysia, this place is all about ethnic animal encounters.
After you have explored the center, head over to the nearby Kabili Sepilok Forest Reserve where you can see orangutans living free.
4. Mossy Forest in the Cameron Highlands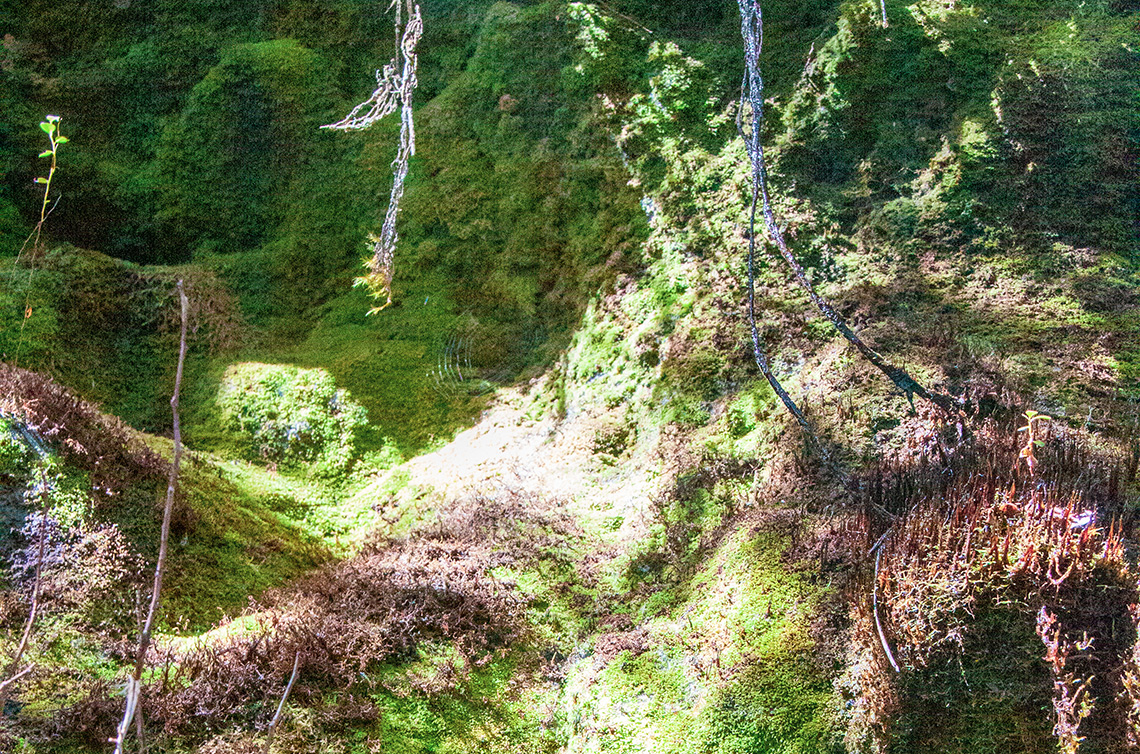 In the Cameron Highlands of Pahang, you'll find the magical Mossy Forest. This unique spot is the result of low-level clouds that create a level of constant mist that orchids, ferns, moss, and lichen thrive in. It's a dreamy detour while hiking Mount Irau or Mount Brinchang.
The most enchanting of tours in Malaysia, a visit to the Mossy Forest will feel like you're stepping into a set of a fairy tale or exploring somewhere out of the Lord of the Rings. This 200 million-year-old forest is believed by locals to have been home to the dinosaurs. Wandering beneath the canopy of leaves, you can walk amongst jungle cats and gawk at the pitcher plants as you imagine what it must have been like.
With so much to take in, it's well worth going here on a tour here rather than opting for a solo hike. The Mossy Forest limits the number of entry permits given per day so it's not the kind of place you want to show up on a whim. On top of that, a guide here will be able to give you explanations on the local flora and fauna so you walk away with a deeper understanding of the local ecosystem.
Tip- When you book a tour of the Mossy Forest, opt for an option that'll take you to the local tea plantation. It's absolutely gorgeous and well worth exploring.
5. Similajau National Park
Opened in 1978, this park is ideal for anyone looking to get off the beaten path. Explore the 25 miles of lush beaches beside the South China Sea, see the planet's biggest salt-water crocodiles, gawk at the 185 species of birds, then go for a hike amongst the wild boars, macaques, and some of the other stunning wildlife in Malaysia that you just won't find elsewhere.
Located 30 km (18 mi) northeast of the small coastal town of Bintulu, you do need to do a bit of planning to get to Similajau National Park. There's no regular bus service so you'll have to book a taxi to get to and from there. You'll also find boats for rent at the Bintulu Wharf, which will be a bit more pricey, but well worth it.
From the Malay peninsula to the tip of Borneo, Malaysia is a nature lover's dream come true. With a one-of-a-kind array of exotic wildlife and stunning landscapes, it is truly a world-class destination with affordable and unforgettable excursion options.
Suggestions
Got any good tips to share with us? Do you know of any great things to do in Malaysia, or tips on the best places to eat? Let us know by leaving a reply below!
Subscribe now to never miss a post!
Subscribe to our email updates or join us on our Facebook page, right now!
Travel related questions can be asked in our Telegram channel or in our Travel community.