Bukit Merah is a town in the north located in Perak. It has a population of roughly 11,000 and is located close to the capital of Perak, Ipoh. Bukit Merah is known for its popular tourist destination, the Bukit Merah Laketown Resort. The Bukit Merah Laketown Resort is surrounded by lush greenery fronting one of Malaysia's largest 7,000 acre freshwater lake.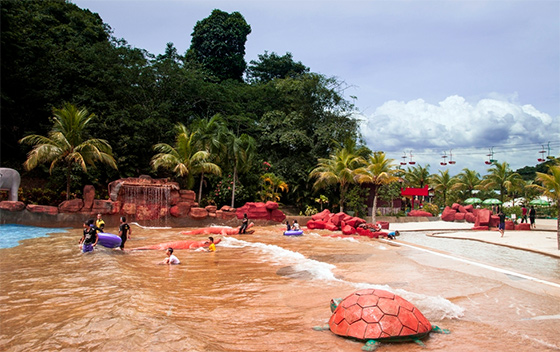 Bukit Merah can be reached by car. Driving from Kuala Lumpur through the North-South Expressway will only take about 3 hours. You can also take a bus from anywhere in West Malaysia to Taiping or Semanggol, where you will then have to take a bus to Bukit Merah. There are not many taxis to get around the small town of Bukit Merah, so don't choose to stay in a place that is far away from town if you do not have a car. Most accommodations are very close by to the attractions anyway, you can go by foot to many of them.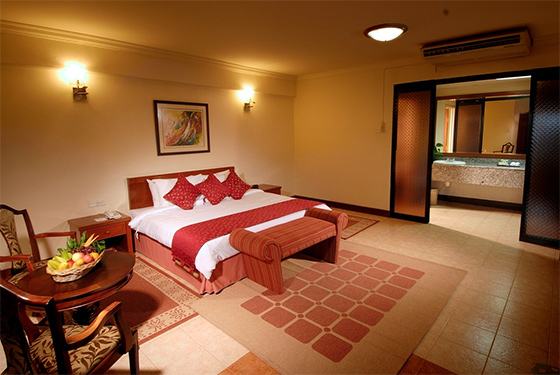 The Bukit Merah Laketown Resort is divided into several sections. One of it is its renowned water park. For those who are familiar with Sunway Lagoon, Bukit Merah Laketown Resort Waterpark has the same theme. It is 11 acres big, making it one of the biggest of its kind in Peninsular Malaysia. There are many great attractions for visitors of all ages. Rides and water activities such as the Boomerang, Giant Wet Bubble, Sandy Beachfront Wave Pool, Water Speed Slides, Body Slides, Giant Tube Rides, Activity Pool, Lazy River, Perak Mining Company, Kids Adventure River, Jumbo Shower, Water Pillar, Mandi Timba ('Pail Bath') and Waterfall Bridge will keep you and your family entertained all day. After a tiring day of fun in the water, take a 20-minutes relaxing ride in the chairlift that takes you above the scenic view of Bukit Merah Laketown Resort.
Another popular attraction of the Bukit Merah Laketown Resort is its Ecopark. Here, visitors are given the opportunity to get close with Mother Nature. This 3-acre large park hosts three large enclosures – Nature Trail, Reptile Park and Tropical Trek as homes to a wide variety of mammals, birds and reptiles. There is a Pets Park too with daily animal shows that will definitely get your kids' attention. The young ones can pat and cuddle the adorable domestic animals, provided that there is a resort personnel on standby.
Bukit Merah Laketown Resort also gives visitors a new way to explore the rainforest – by pedalling on a skycycle! The skycycle is the first of its kind in Malaysia and as its name suggests, you pedal on an elevated monorail through the tree canopy to enjoy a mesmerizing view of the serene surroundings. If you ever visit Bukit Merah Laketown Resort, this is absolutely a must to experience; where else will you be able cycle in the air?
Bukit Merah is an excellent place for families and friends to just relax, bond and enjoy the company of each other. Its green surroundings make it an ideal weekend getaway from the city where everyone will enjoy a dose of calm and quiet.
Contact details & Address
Bukit Merah Laketown Resort
Jalan Bukit Merah,
34400 Semanggol, Perak Darul Ridzuan, Malaysia
Tel : +605 890 8888
Email : [email protected]
Website: http://www.bukitmerahresort.com.my
Map
Subscribe now to never miss a post!
Subscribe to our email updates or join us on our Facebook page, right now!
Travel related questions can be asked in our Telegram channel or in our Travel community.