Kuala Lumpur offers some of the best cinemas dedicated to provide the ultimate cinematic experience. Movie buffs will truly enjoy kicking back at the Tanjung Golden Village KLCC, Gold Class Golden Screen Cinemas, GSC Signature @ The Gardens and IMAX.
TGV KLCC is the largest TGV multiplex in Malaysia with 12 screens, 2,400 seats and THX certified halls. A first for the Malaysian film exhibition industry, THX is the recognized industry certification, awarded to cinemas that surpass high standards of sound, projection and auditorium design requirements. Opened to public in 1998, TGV KLCC has played host to many visiting local and international celebrities and royalty including Andy Lau, Takeshi Kaneshiro, Zhou Xen, Academy Award winning director Peter Chan, Jay Chou, Edison Chen and Anthony Wong, among others. TGV KLCC is located on the third floor of the most prestigious shopping centre in the country, Suria KLCC.
GSC is the first cinema chain in Malaysia to offer a high class movie-viewing experience that is equivalent to the first class service in the airline with its GSC Gold Class cinemas. The Gold Class auditoriums are equipped with wide and comfortable reclining seats and a table for every two seats with a service call button. There is also an attached lounge and toilets for the exclusive use of Gold Class patrons. Only blockbuster movies are screened at the Gold Class halls. GSC Gold Class cinemas are only available in GSC Signature @ The Gardens, GSC Mid Valley, Pavilion KL and GSC 1 Utama (New Wing). Tickets are priced at a flat rate of RM65 for any-rated shows at the Gold Class and RM70 for 3D movies.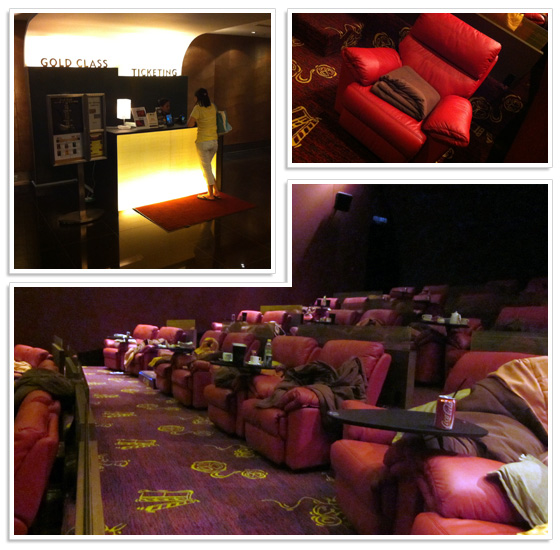 GSC also offers the first ever boutique cinema, GSC Signature @ The Gardens, for the absolute enjoyment of those looking for comfort and exclusivity when catching the latest movies. GSC Signature @ The Gardens consists of only two Gold Class halls and five Premiere Class halls. Equivalent to the business class service in the airline, the GSC Premiere Class is equipped with comfortable and spacious seats and an attached tray at the side for patrons to place their snacks and drinks. GSC Signature @ The Gardens also features three F&B outlets within the cinema: Café Caro, Restaurant Paradiso and a dessert bar for coffee lovers and those with a sweet tooth. GSC Signature @ The Gardens is located on the fourth floor of The Gardens at Mid Valley. Ticket prices for Premier Class shows at GSC Signature @ The Gardens are ranged from RM15 to RM23 while the prices for Gold Class tickets remain the same for all Gold Class halls. For those who prefer to catch their favorite flick in exclusivity and privacy, GSC Signature @ The Gardens is the place to be.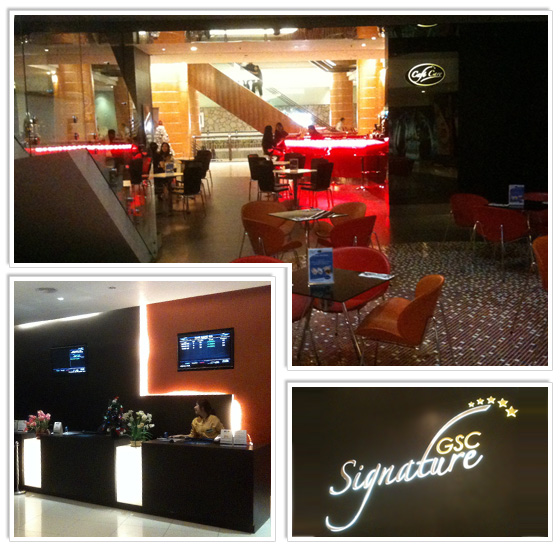 The IMAX Theatre Kuala Lumpur which is located in Berjaya Times Square is the first ever IMAX 2D and 3D theatre in the country. The cinema is equipped with a five-storey high movie screen circumvented by 12,000 watts of digital surround sound. It showcases educational titles unique to IMAX and selected Hollywood blockbusters. Open daily from 10a.m. to 10p.m. with tickets priced at RM15 for adults and RM10 for children, IMAX is the first cinema in Malaysia to offer 4D movie experiences.
Subscribe now to never miss a post!
Subscribe to our email updates or join us on our Facebook page, right now!
Travel related questions can be asked in our Telegram channel or in our Travel community.