Thean Hou is a huge and important Chinese temple in Kuala Lumpur. The temple was built by the Chinese community (Hainanese) in Kuala Lumpur between 1987 and 1989. During Chinese New Year worshippers often light fireworks at the temple.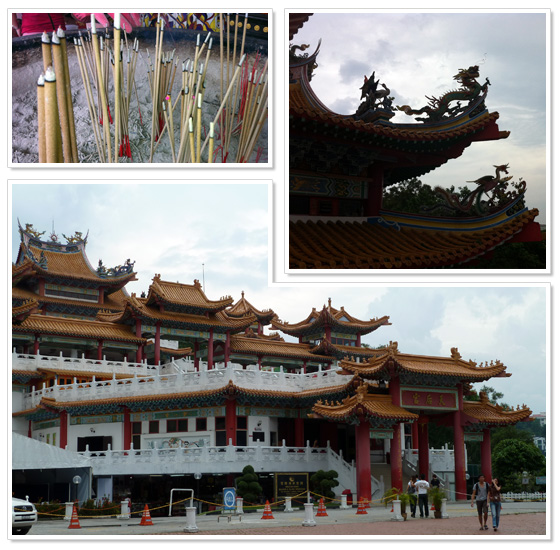 Though this attraction is not located in the city center, you can easily get there by taxi. If you grab a taxi make sure you get a Chinese driver as it is probably much more fun (and interesting) because most Chinese have many stories about their temple and their religion. Have your driver wait while you explore the temple as there are usually not many taxis readily available. You can also combine a visit to this temple with a visit to either the shopping mall Mid Valley Megamall & The Gardens, or with a visit to the Royal Palace (Istana Negara) which is located nearby.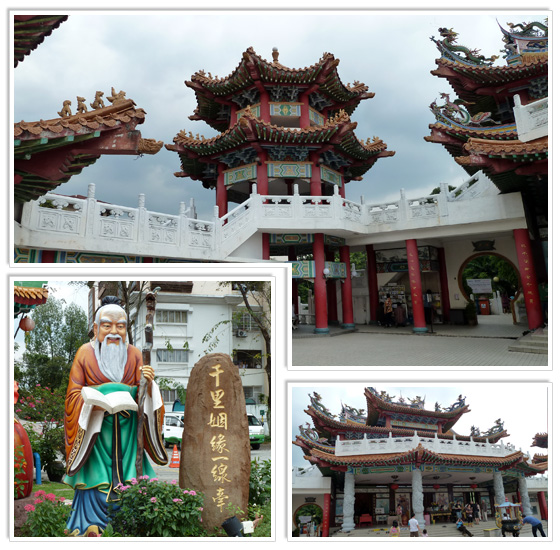 You can visit the temple free of charge. If you come there by rental car (or your own car) you normally pay RM3 parking fee. When it rains or during weekdays, often no fee is charged.
When you enter the temple you will see some signs that will lead you to the actual center court of the temple (located on the first floor). Here you will see many local Chinese praying and worshipping. You can buy the joss sticks for a few ringgits and place them in the big burners yourself. Once inside the temple (be sure to leave your shoes at the entrance) you will witness many more people praying and also using the fortune telling services.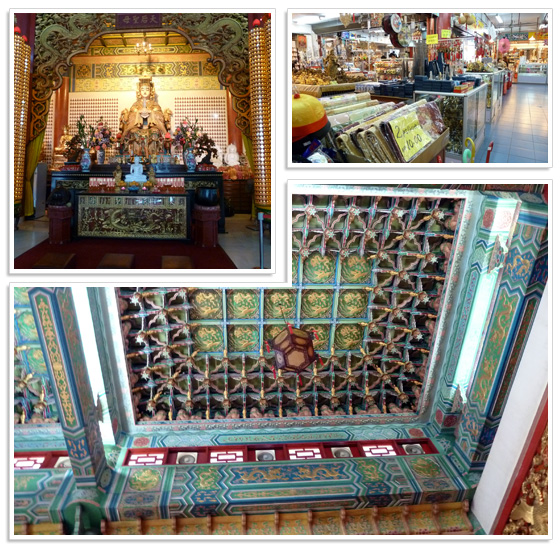 Left of the main temple is a path to the turtle pond with many hundreds of small turtles. Right to the main temple there is a small fountain with the Goddess of Mercy dispensing water from a small jar (only when you are positioned correct on the small platform in front while praying will you see water coming out of the jar). From this main center court you have great views over the city of Kuala Lumpur (though no real skyline). The lower level consists of many small shops where you can buy souvenirs. There is also a small food court here.
The temple is opened daily between 8am and 9pm. Different opening hours apply during festivals. The temple is located on Robson Hill, along 65 Persiaran Endah, Off Jalan Syed Putra. See the map below with the exact location.
Subscribe now to never miss a post!
Subscribe to our email updates or join us on our Facebook page, right now!
Travel related questions can be asked in our Telegram channel or in our Travel community.