Ramadan is known around the world as the Muslim month of fasting, during which Muslims refrain from eating and drinking (among others) from dawn until sunset.
In 2012 Ramadan started in Malaysia on the 21st of July and lasts until Hari Raya Puasa that marks the end of Ramadan and is celebrated by a 2 day National Holiday (19th and 20th of August 2012).
You would probably think that Ramadan is all about not eating, but in Malaysia it actually is still about eating, but contrary to normal days it is not possible 24/7.
During Ramadan travelers may experience the days to be a bit dull and less vibrant, especially in local areas. You have to keep in mind that to some it is quite difficult to go on with their daily lives without any food or drinks. People still work, do business and exercise, but they can only eat before sunrise and after sunset.
We clearly notice that people have to get adjusted to not eating during the day. During the first days of Ramadan we usually encounter people that are grumpy or plain frustrated. This especially goes for traffic, the amount of accidents are always much higher during Ramadan.
In bigger cities like Kuala Lumpur and Georgetown you will hardly notice anything different, mainly because the percentage of Muslims is much lower over there. For example residents of Chinese origin will still eat during the days, so travelers should be on the lookout for Chinese restaurants in order to enjoy a nice local lunch. In almost every popular tourist spot in Malaysia you can easily get a meal during the day. The same goes for the eateries within modern shopping malls, here too business is as usual (albeit rather quiet during the day in some areas).
In other cities and more local areas Ramadan is clearly visible. For example, in states like Kelantan, Kedah and Kuala Terengganu, shops and restaurants often stay closed during the days. Only around noon do they open, in order to be able to sell food to the people. This food is not eaten on the spot, but everything is bought for later that day, as people can only start eating after sundown.
We once visited Kota Bharu and Kuala Terengganu during Ramadan, and experienced a special atmosphere. During the day both cities seemed deserted, but at night it pleasantly came back to live again. Travelers have no reasons to stay away from these areas during Ramadan. Though days might be quiet and perhaps less vibrant, the nights absolutely make up for it.
Another amazing example of Ramadan we experienced was in the city of Kuantan. Here we were strolling down the streets in the city center and suddenly we noticed a food court that was full with people, but everybody was quiet. What struck us odd was that all had a hot dinner plate on the table in front of them, but nobody was eating. Then the prayer started and soon after everybody started eating, and the food court made that typical buzzing sound again.
During Ramadan all major hotels and restaurants have a special Ramadan Buffet. Here you can eat as much as you want for a fixed price. Often the best hotels are competing with each other on which one has the best Ramadan Dinner Buffet. Locals (even non-muslims) bring their whole families to these restaurants to 'break the fast' (also known as berbuka puasa or iftar).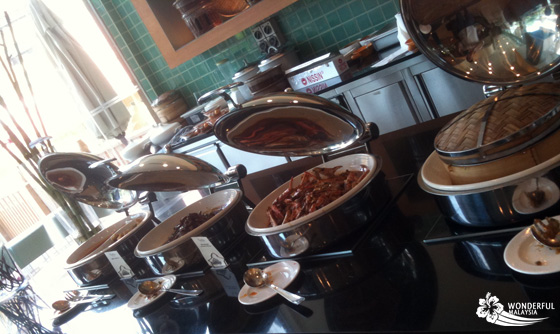 It is also customary to invite people over for a intimate dinner at home. It is not uncommon that travelers are invited by locals, as Ramadan is also about doing good things for others. Welcoming foreigners into their houses is a good example of friendliness towards others.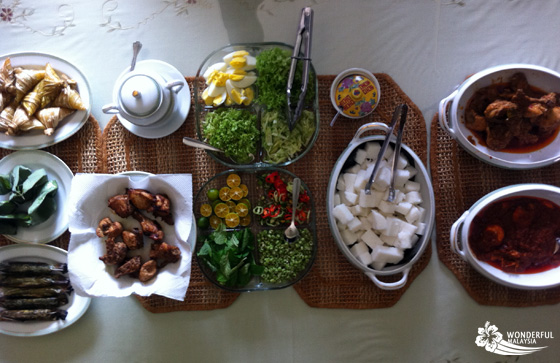 An open house is usually done the first few days of Hari Raya Aidilfitri (after the end of Ramadan), but sometimes you even get invited for an open house weeks after Aidilfitri. We've been invited to many 'open houses' ourselves over the years and it's safe to say that if you decline an invitation you are missing out on a wonderful cultural experience.
Every day during Ramadan you can witness local Ramadan Bazaars. Here you can buy food, groceries, fruits and snacks. Some snacks are typically sold during Ramadan, often very sweet. Food at the Bazaar is usually very cheap. We sometimes get our food there too, and for RM25 (which equals to about €6) you have a dinner table full of dishes and snacks. Ramadan Bazaars usually start around 4.30pm and close at 7.30pm.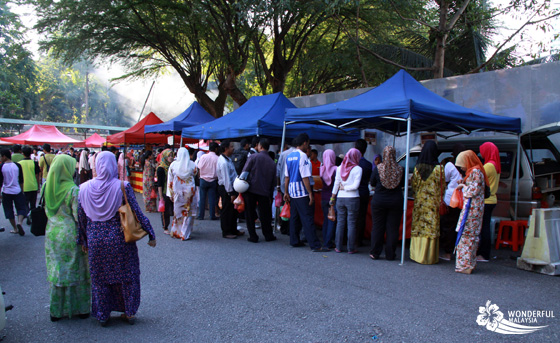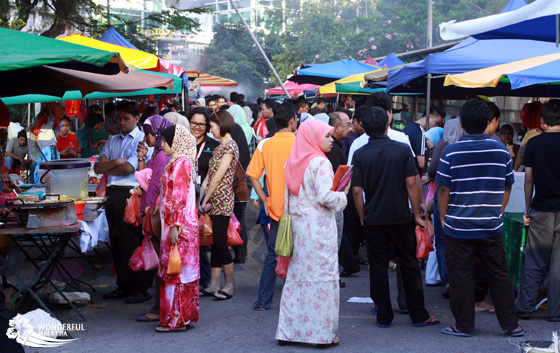 Typical dishes you can buy at the Bazaar are fried chicken wings and legs, char kway teow, roti murtabak, rendang, satay, ketupat and much more. Popular snacks are kuih lapis (in several colors), kuih dadar, ondeh ondeh, cucur, caramel jelly cake and of course dodol. No Bazaar is complete without a sugar cane juice vendor. The great thing is that everything is prepared fresh on the spot.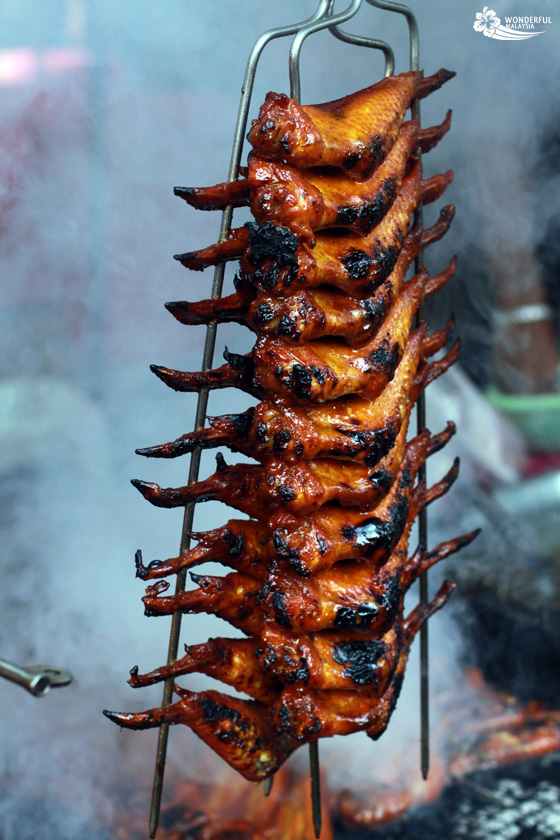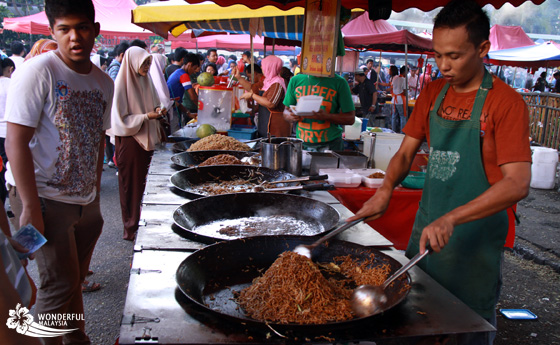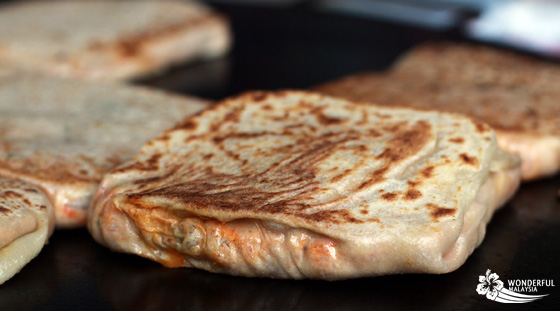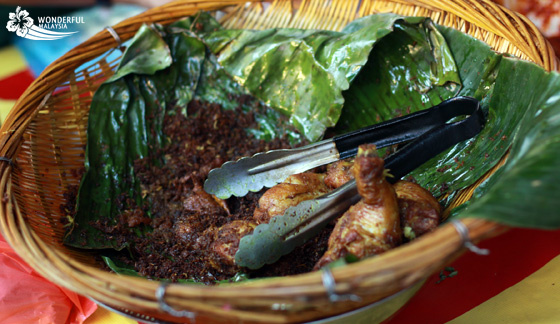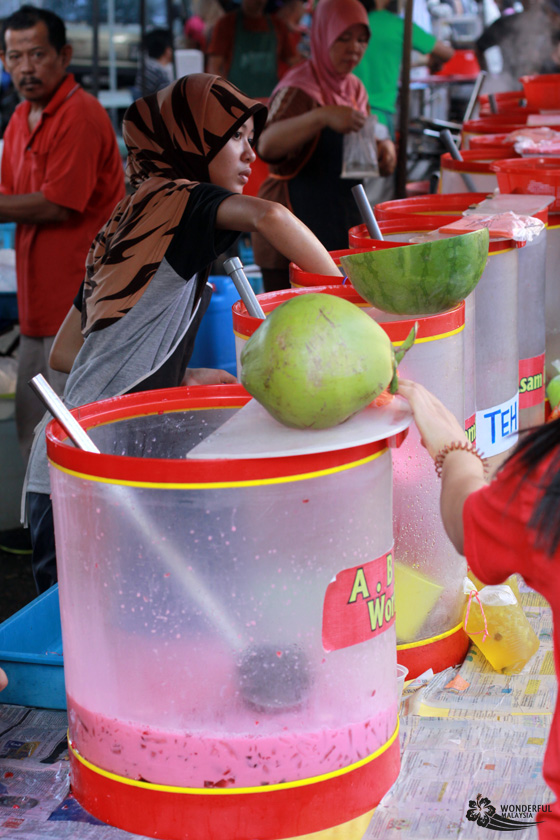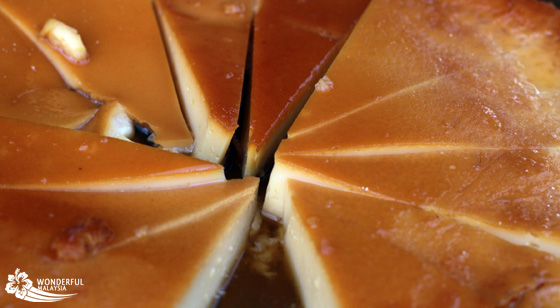 So to get back at the main question, can I visit Malaysia during Ramadan, the answer is a wholehearted 'yes'. The Holy month of Ramadan is a special month with many cultural highlights. Travelers are able to experience this up close when they are in Malaysia during this time, and we are certain that they will love it!
Subscribe now to never miss a post!
Subscribe to our email updates or join us on our Facebook page, right now!
Travel related questions can be asked in our Telegram channel or in our Travel community.