I am in Malaysia during Deepavali. What kind of celebrations can I expect and where should I go to in order to witness these celebrations?
Deepavali, or also known as Diwali, is a festival of lights celebrated by those of Hindu faith. It is one of the most important festivals of the year for the Hindus who celebrate by performing traditional customs at homes. Just like most major celebrations by other communities, Deepavali is a time for family reunions. Deepavali is an official holiday in Malaysia as well as in some Asian countries like India, Myanmar, Mauritius and in non-Asian countries like Guyana, Trinidad and Tobago, Suriname as well as Fiji.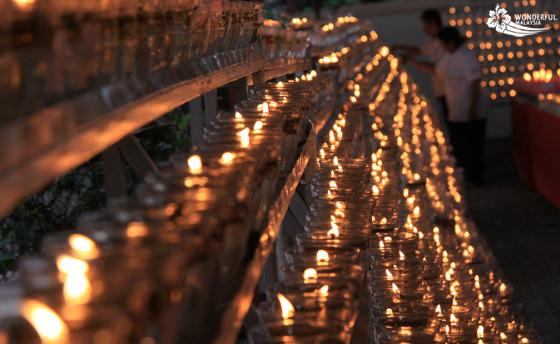 Small clay lamps filled with oil are lighted to signify the triumph of good over evil, and the lights are kept on during the night. Homes are cleaned prior to the festival to welcome the goddess Lakshmi. And of course, shopping and cooking are must-dos but are most likely the most fun activities. Little India would be the best choice to shop for saris, bangles and spices for Deepavali, as well as to soak up the festive spirit. Decorations such as colorful paper lanterns and kolam are also put up to decorate the home. The kolam is an intricate design on the floor made from coloured rice and colored powder. The outcome is indeed amazing as much effort and skills are needed to create a colorful kolam. You can see beautiful kolams at many shopping mall entrances during the weeks before Deepavali.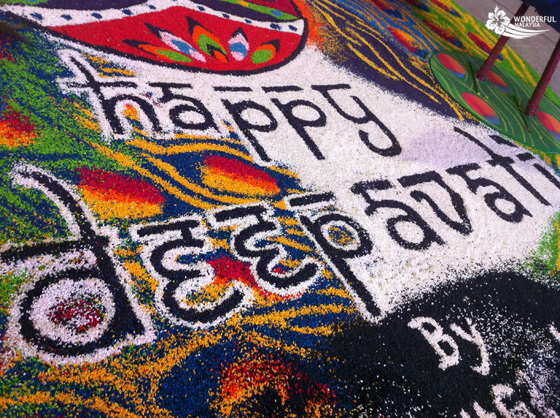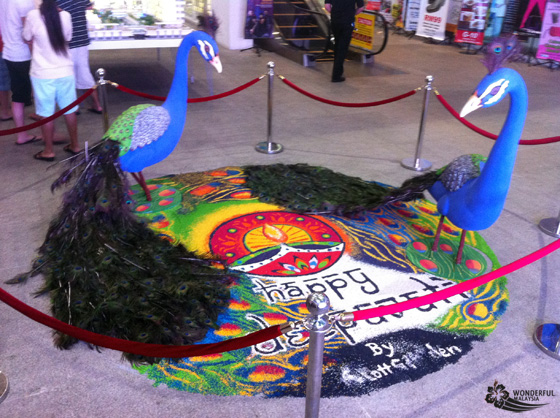 At the dawn of Deepavali, Hindus perform a ritual oil bath which signifies the cleansing of the body and soul. Then, they put on new clothes before performing prayers at home and in temples. Once prayers are finished, celebrants often hold open houses where family and friends are encouraged to drop by to share conversation, enjoy snacks or meals and celebrate the beginning of a new year together. Firecrackers are also set off to scare evil spirits away. Just like the other festivals in Malaysia, Deepavali is a great occasion for people of all races and religions to come together to celebrate culture over tasty food and good companionship.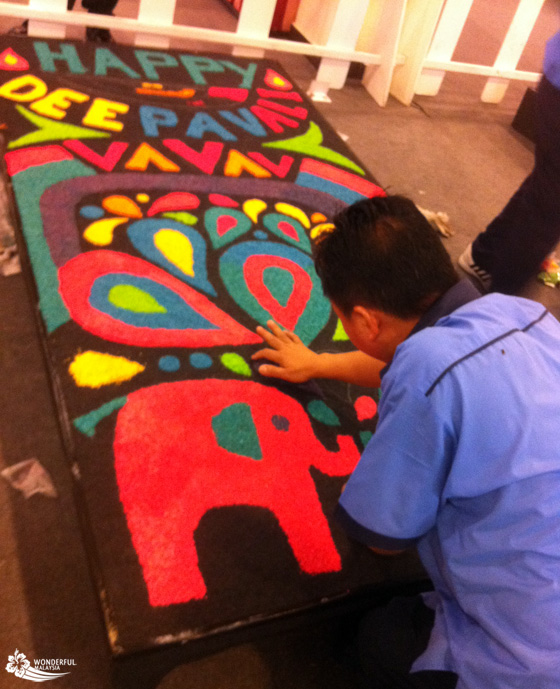 Deepavali dates
Below dates of Deepavali in Malaysia for the upcoming years:
2013: Sunday, November 3
2014: Thursday, October 23
2015: Wednesday, November 11
2016: Sunday, October 30
2017: Thursday, October 19
2018: Wednesday, November 7
2019: Sunday, October 27
2020: Saturday, November 14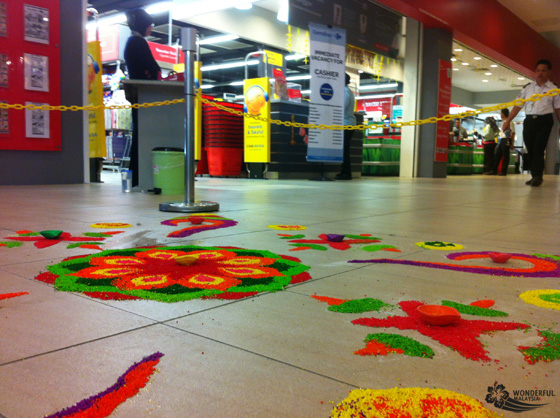 Where to go to
In KL there are two areas where you can witness the Deepavali preparations and celebrations. Both are known as Little India. One is located in the area called Brickfields, which lies within walking distance of KL Sentral (the main central train station of KL). Just follow the signs to the Monorail KL station. The other area is located along Jalan Tuanku Abdul Rahman, easy to reach from RapidKL metro station Masjid Jamek, or Monorail station Medan Tuanku. Do know that Deepavali is mostly a family celebration. In the areas mentioned above you can get a nice idea on the celebrations. If you are invited to someones home, don't pass up on this chance.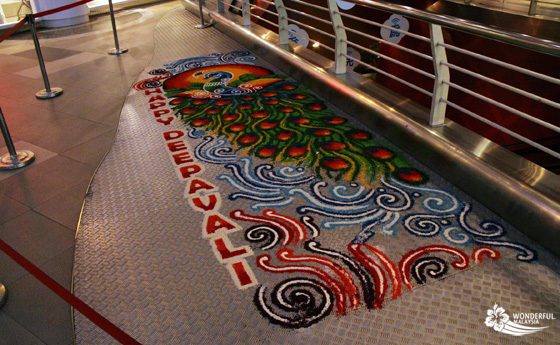 Subscribe now to never miss a post!
Subscribe to our email updates or join us on our Facebook page, right now!
Travel related questions can be asked in our Telegram channel or in our Travel community.