As the story goes, brick-and-mortar casinos are a big attraction for gamblers everywhere. The atmosphere, decorations, lights, and machinery are hardly present in mobile casinos. For this reason, every country that adds land-based casinos to their touristic attractions will surely not regret it. People love to explore other cultures while having access to things they enjoy. This is precisely what Malaysia's star resort is giving to their customers! In this frame of mind, how do you think Malaysian casinos compare to those from New Zealand, for example? Let's see!
Genting Highlands Resort Casino versus SkyCity Casino NZ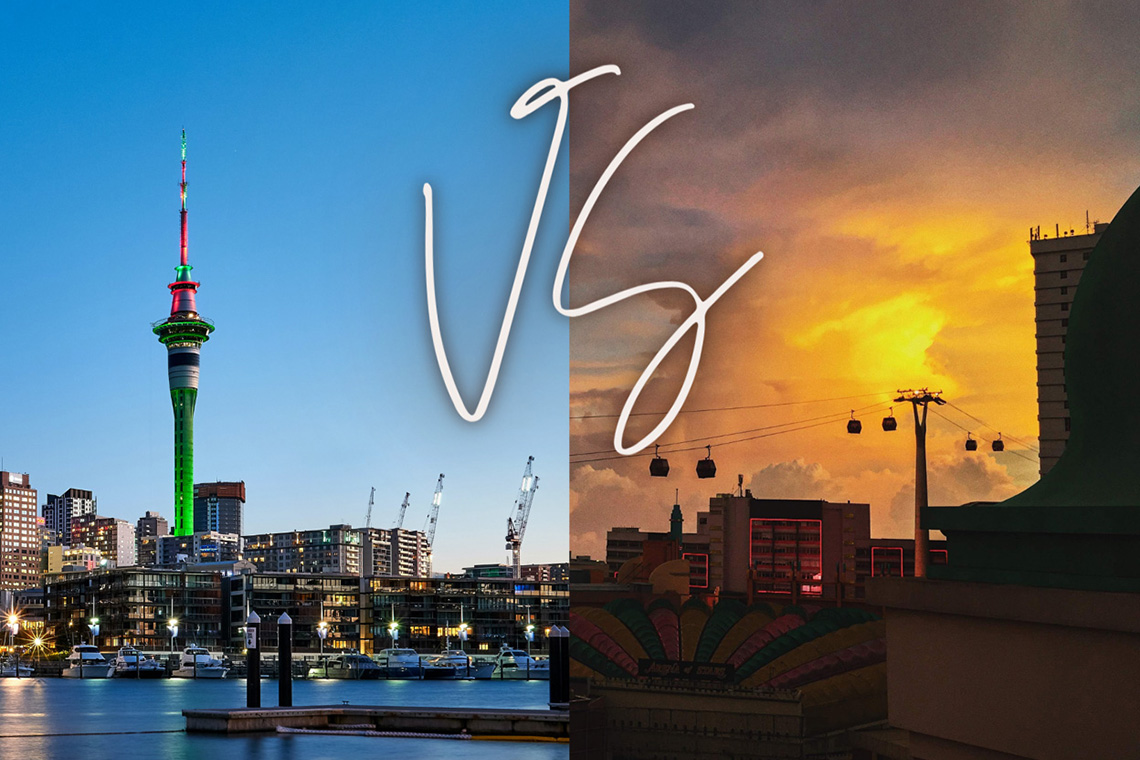 Malaysia's casino list isn't an extensive one. This is why we chose to compare the Genting Highlands Resort to the SkyCity entertainment complex in Auckland. Regarding slots and casino table games, there's a clear winner between the two. Genting casino, a large enough casino for its whole resort, offers 400 table games and 3100 slots.
In comparison
SkyCity Auckland makes do with 2100 pokies and 100 table games. This does not include the additional three SkyCity locations in the country, nor the online services mentioned in a recent article.
However, when it comes to giving back to the community, SkyCity casino has donated over $52.57 million and will continue to do so in the future. On the other hand, Genting Casino still hasn't published information about its potential donations or charity funding. As for other amenities, both of these casinos are situated in proximity to:
Classy hotels
Restaurants
Bars
Cinemas
Spas
Even so, the Genting resort offers LEGOLAND, an international theme park situated within walking distance of the casino with many different sections.
The verdict
This comparison took interesting turns from the fantastic Genting Highlands near Kuala Lumpur to the central business district of Auckland. Both SkyCity Auckland entertainment complex and Genting Highlands Resort have plenty of attractions. Still, only one has a massive theme park with reproductions of the Taj Mahal and other international pinpoints. Following this entertainment comparison, the verdict goes in favour of the Genting casino and the all-in-one resort!
Why Doesn't Malaysia Have More Casinos?
Nowadays, Malaysia is a multicultural country that incorporates multiple religions. However, you must take into account that more than 60% of its people identify with the Islamic faith, the official religion in Malaysia. That said, gambling activities are highly restricted, if not almost entirely illegal.
Genting Casino: The Only Significant Casino
Although the Genting Casino prohibits Malaysian Muslims from entering its grounds, tourists and some Malaysian people are allowed to use its facilities. Even so, don't expect this country to be the casino dreamland like the US is. The most important aspect of visiting other countries is not judging their legalities but enjoying every facet of its multicultural communities!
Malaysia's Excels at Betting on Horse Racing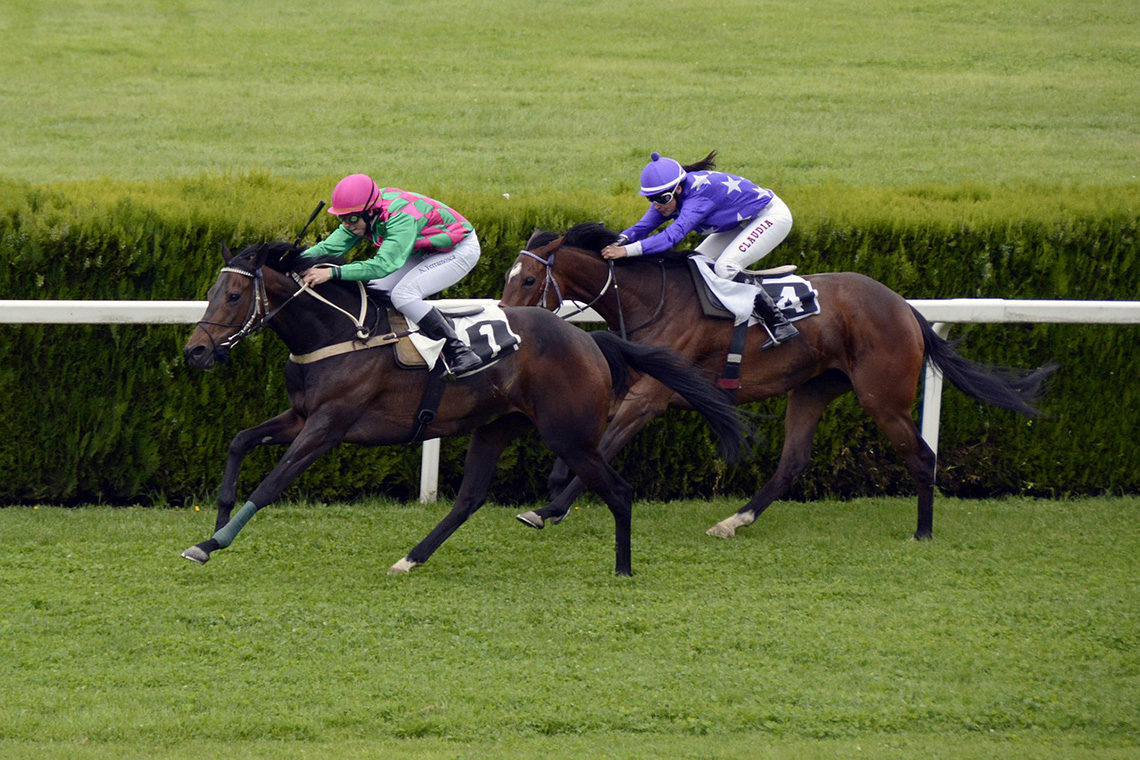 If you take a closer look, you'll notice that Malaysia doesn't have many casinos. In fact, searching for Malaysian casinos will most likely lead you to one of the horse racing turfs below. Although horse racing was first introduced as a foreign sport, it wasn't long until Malaysian citizens adopted it and celebrated it as their culture.
Malaysia has a historic tradition in horse betting
The first horse racing event in Malaysia occurred in 1842, as the traders and Malaysian people wanted to enjoy more of this sport. Its popularization was probably due to British traders who brought their horses to the old town Klang road in the early 1800s. Nowadays, this betting and sports niche is regulated by the Malayan Racing Association, founded in 1961.
Selangor Turf Club
Relocated once since its conception, the Selangor Turf Club finds itself in Serdang, Selangor, Malaysia. This club is among the only three horse racing tracks in Malaysia, along with the two clubs below. This facility offers Veterinarian services, riding lessons, livery facilities for private owners, and special functions alongside horse race betting. In addition, you can take a look at the horse racing events scheduled for this year and pick your timeline. Since every event has a date specified, you can plan your Malaysian trip around them!
Penang Turf Club
First opened in 1864, Penang Turf Club was the first to open its business as a horse racing venue. On the official website, they welcome you with a banner that hints at their event calendar, encouraging you to give it a look. On the main page, they also make sure to flaunt other services:
"Race Cards"
"Past Events"
"Stewards Report"
"Race Results"
"About us," and more.
Interestingly enough, the "Race Results" section allows you to see every part of an event, sectioned by race numbers, in video format. Even more, their description for each race also has comments from the jockeys about their horses or other race factors.
Perak Turf Club
The Perak Turf Club is the last (but not least) of the three horse racing venues in Malaysia. Although it was built in 1886, Perak's public was enthusiastic about horse races independently of their race or social hierarchies. The same attitude exists today, as everyone with love for horses can visit or bet on their favorite horse and jockey team. If you're not interested in independent events, you can opt for one of the three annual races:
Perak Coronation Cup
Perak Derby
Sultan Gold Vase
Much like Penang Turf Club, this one also offers the possibility of watching precedent races in video format on a special section of their site.
Subscribe now to never miss a post!
Subscribe to our email updates or join us on our Facebook page, right now!
Travel related questions can be asked in our Telegram channel or in our Travel community.