The invention of the Internet fuelled the process of inviting a change of foundation in the gambling industry. Previously gambling was linked with casino establishments, whereas after the popularisation of the internet people gradually started selecting online gambling over attending casinos. This not only gave rise to a multibillion-dollar industry from which governments make a profit but also witnessed the shift in people's preferences.
The current generation of punters are mostly on-the-go punters and hence, a mobile device and a steady internet connection are enough to get them access to online casinos. This lack of barrier between the player and the gambling games is often to blame for the rise in the percentage of gambling addiction in the population making safe gambling practices immensely important. In Malaysia, online gambling is illegal, but people can opt for overseas gambling sites to place their bets, especially that of European Union origin.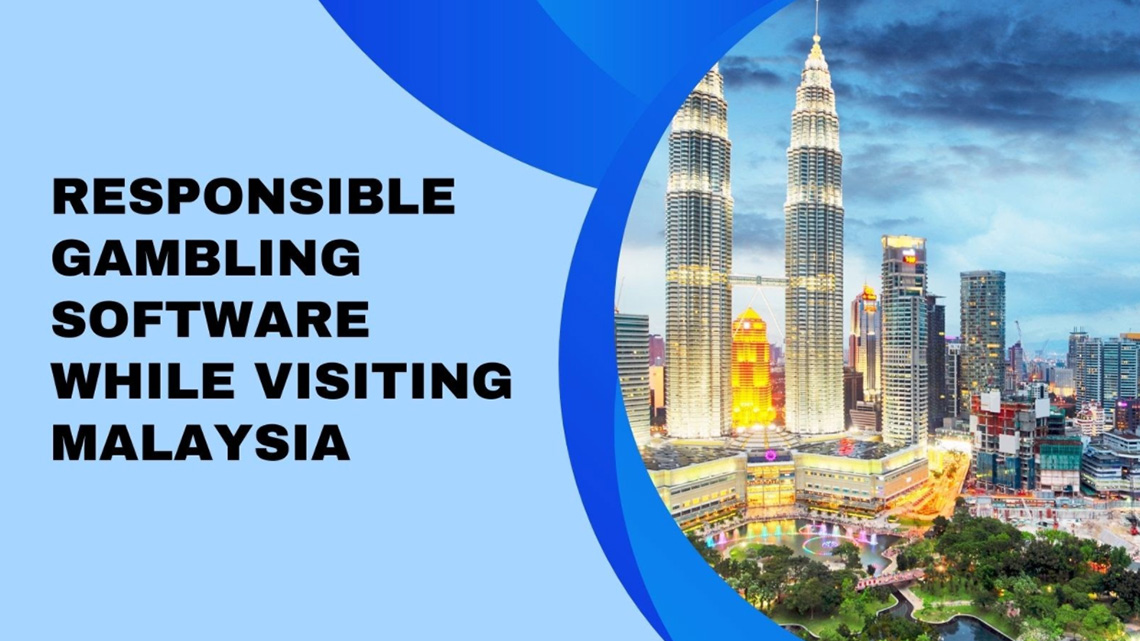 Software in Malaysia for Responsible Gambling
The regulation of the gambling industry is done in a way to make sure that the citizens are having a fair experience. There are major organizations like Gamcare and Gambleaware whose sole purpose is to create an environment suitable for punters to practice responsible gambling aiding them with innovative software for the practice of the same and for various recovery purposes related to gambling addiction. This software is available for use in Malaysia. This article revolves around similar software that can help people get over these damages.
Internal Gambling Limits
This tool hands over the power to the users where they can optimize and limit their gambling activities according to their will. One of the most suitable features that serve major purposes is that this tool comes in handy in determining the amount of money a gambler is about to win or lose along with an imposed limitation.
This tool enables punters to keep a track of their expenditure by limiting the gambling expenses using a deposit limit tool (available using internal gambling). The software will make sure no punter can go past the self-imposed limit, hence marking the safety of his fund. This tool plays a major part in hindering players from experiencing major loss leading to financial degradation. Imposing Internal Gambling Limits can benefit Malaysian punters in dwelling within self-imposed boundaries.
Self Exclusion Schemes
Self Exclusion schemes all over the world have been a sensation in curbing gambling urges in people dealing with addictive gambling tendencies. Major NGOs like Gambleaware have powered the foundation of self-exclusion schemes like GamStop which has quite efficiently proven itself to be effective in serving the UK population.
The inventors of self-exclusion schemes realized that the most effective way to practice responsible gambling is to limit the access to gain control over their habits. According to Non Stop Casino statistics about GamStop, the main disadvantage of this approach is that some operators are not linked to these schemes. Self-exclusion programs give off the power to the hands of the users to select the duration of the exclusion which not only gives them a chance to own up to the recovery process but also helps them continue for longer periods efficiently due to this involvement.
Punters of Malaysia can take the help of Netnanny, Gamban, and other such self-exclusion applications. They come at a minimal cost depending upon the duration of self-exclusion, the number of devices, and the operating system of the devices that are being used.
Although GamStop is not available for Malaysian punters, these are some of the closest alternatives to GamStop known for their reputable services. Additionally, these programs offer counselling services for punters suffering from gambling-related issues. Voluntary self-exclusion programs have no match when it comes to practising responsible gambling.
Betblocker
Betblocker is an app developed by POGG.com which is a casino review website based in the UK. It has been in operation since 2019. This service is readily available for people in Malaysia to benefit from. It is amongst the most well-known software for a gambling enthusiast in the process of recovery.
Betblocker is compatible with Windows, Mac, Linux iOS, and Android devices without undergoing any hassle. Punters are free to select the span of restriction for themselves. The ban makes sure that no entry into online casino sites is entertained. This drastically minimizes the aftermath of gambling addiction. The services are currently absolutely free of additional charges.
Why is Responsible Gambling Important?
The gradual depletion of barriers between players and gambling games is the only major reason to blame for the rising graph of players being affected by gambling addiction. This, of course, brings gambling to a state where people attach various false beliefs to it and the stigmatization of gambling begins from there.
Gambling is a highly addictive hobby and with that excessive urge to gamble rises the financial crisis for these problematic punters. Oftentimes these losses are irrevocable and this helps generate a negative connotation about gambling. Safe gambling practices are hence indispensable!
Subscribe now to never miss a post!
Subscribe to our email updates or join us on our Facebook page, right now!
Travel related questions can be asked in our Telegram channel or in our Travel community.