When you buy CD's, DVD's or other media in Malaysia, you sometimes run the risk that the customs snaffle it. To avoid problems you can send these kind of articles to yourself. You still run the risk that the package is picked out, but the change is smaller anyway. You can send a package in Malaysia at the post office, POS Malaysia. Ask at your hotel where to find the closest establishment. In the area Bukit Bintang there's a post office at the third floor in Sungei Wang Plaza (it is indicated on signs). The post office here is opened daily from 10.30 am till the closing of the shopping mall.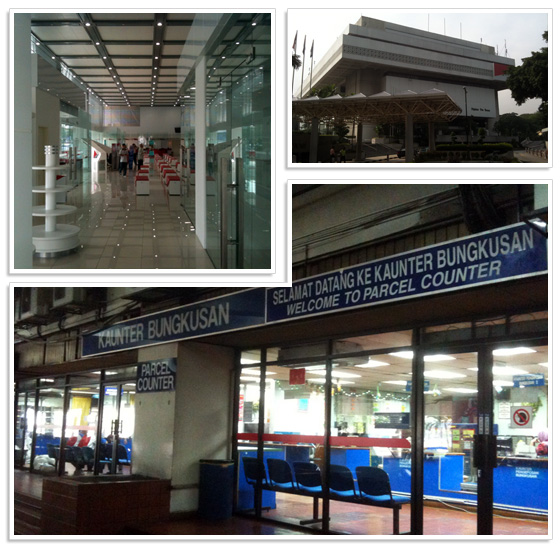 The same applies for packages. You bring the full packet to an establishment of POS Malaysia. The package will be wrapped up here and will be equipped with a packing slip, save your copy well. Sometimes you have to wrap up your package 'again' yourself, which means that you have to wrap special POS Malaysia paper around your own package and you stick the package slip upon it. You receive a form then; you fill the address of the consignee, your own passport number, signature and name. Indicate also what type of transmission it is (sea or air) and what's in the box (parcel or for example documents). The shipping depends on the type of transmission. When you send your package by Airmail, you have to pay a significant amount. The package however will be arriving at the destination within a few days.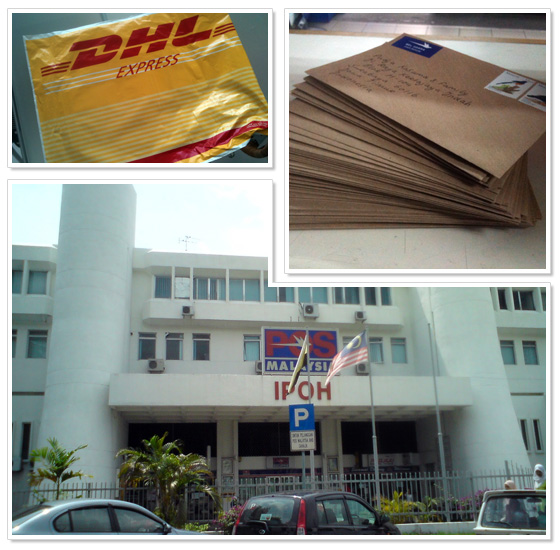 Surface Mail is by far the cheapest solution. Especially sending for heavy packages by Airmail is priceless (3,5kg for example costs about RM160 shipping), the package however arrives within a week. When you send a package of 2 kg with Surface Mail, it costs about RM44. When you send a package by Surface Mail, it can take longer before your package will be delivered at your door. Sending by Surface Mail takes 1 to 3 months in Malaysia.
Do you want to know the costs before sending the package via POS Malaysia? For information about package rate: go to the website of POS Malaysia. Then go to the section 'Postage Rates'. Click in this new window on 'Mail Rates'. Select here 'International' and 'Surface Mail' and for example 'Zone D' for sending to Europe. Then indicate the weight and click on 'Submit'. You see then in a new page the postage rate of the packet. In case it is than 2kg, it'll cost RM44′.
Subscribe now to never miss a post!
Subscribe to our email updates or join us on our Facebook page, right now!
Travel related questions can be asked in our Telegram channel or in our Travel community.