It was over 100 years ago that E.V John Carey, a Brit, had cleared a land at a mouth of Langat River and planted rubber plants on it. Today, oil palm plantations replaced the rubber plants and the place is called Carey Island. An hour and half drive away from Kuala Lumpur, Carey Island is located in the Kuala Langat district of Selangor state, just off Port Klang near Teluk Panglima Garang. It occupies an area of 38,000 acres, with 28,000 owned by Sime Darby Plantations and the remainder is state reserved. To get to the island, there is a two-lane bridge at a small Malay village connects the island with the mainland.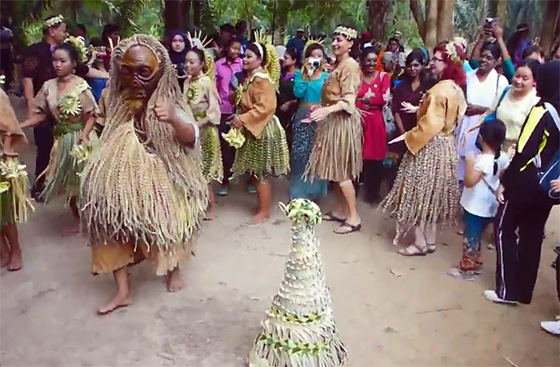 Carey Island, or Pulau Carey in Bahasa, is an initial settlement area for Mah-Meri (pronounced Mak Miri), one of the Orang Asli tribes in Malaysia. They have assimilated into modern life, with jobs in the nearby plantations and farms but they retain their unique culture and way of life. This aboriginal community is the main attraction on Carey Island. Apart from exhibitions of their traditional dances and music, the Mah Meri people are famous for their handmade crafts. This community of around 1,400 people is particularly known for their finest wooden statues and masks made from a kind of swamp hardwood belong to the mahogany family known as Nyireh Batu. The legends of their ancestors are kept alive through the figurines.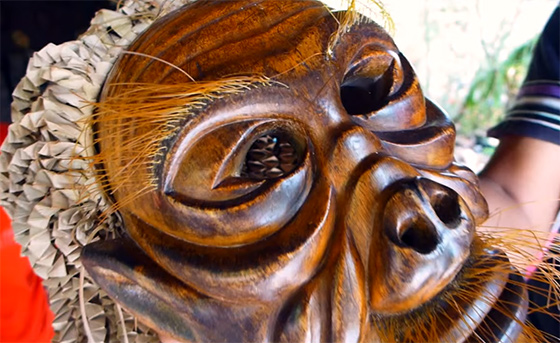 Mah Meri craftsmen can produce over 100 different designs, each with its own significance and purpose in their culture. While Mah Meri men are busy with their sculptures, their women preserve heritage and traditions through handmade woven items. Tourists can enjoy a nipah leaf weaving demonstration at Tompog Topoh workshop, which is the women's handcraft centre, before trying making traditional decorations on their own. Tourists also can buy the carvings or request them to make one. But bear in mind that they may not come cheap as wood is becoming increasingly scarce and it takes weeks to make a figurine.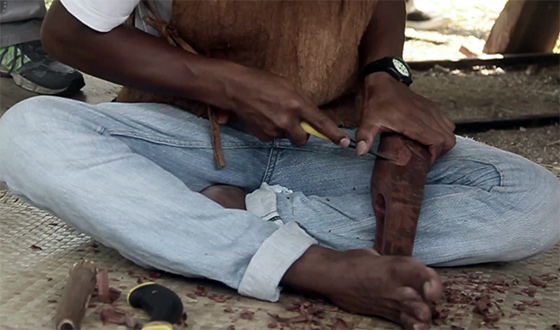 The other highlight of Carey Island is its unbeatable, scrumptious seafood. Seafood restaurants are available just before crossing the bridge onto Carey Island on the banks of the Langat River. You can enjoy crabs, prawns and various fishes with many different mouth-watering cooking styles such as meehoon with lala (clams), deep fried prawns and crispy squid. You can even bring a fishing rod along and try your luck while waiting for your meal. There are also local Malay villages nearby that have restaurants that provide good, traditional Malay food for a cheap price.
If you are planning to go there, take the E5 expressway headed towards Pulau Indah. Before you reach Port Klang, take exit when you see a sign for highway 5 towards Banting. When you reach Telok Panglima Garang, follow the signposts to Carey Island.
Location of Carey Island
Subscribe now to never miss a post!
Subscribe to our email updates or join us on our Facebook page, right now!
Travel related questions can be asked in our Telegram channel or in our Travel community.