Once of the most impressive Chinese temples in Kuala Lumpur is the Guan Di Temple (also known as Kuan Ti Temple); a beautiful Taoist temple. Tourists that visit Chinatown can easily walk to Jalan Tun H. S. Lee, a small street parallel to the busy Petaling Street. Upon entering you will experience many locals praying and worshipping Guan Di.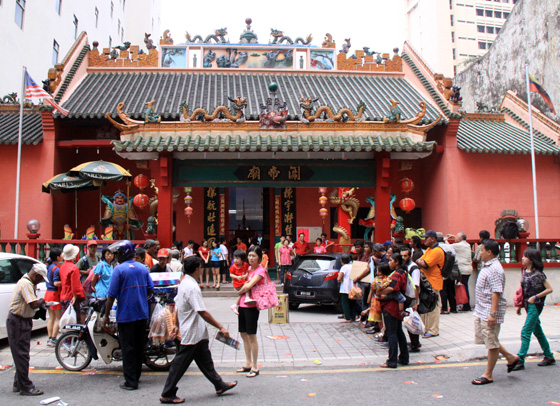 This is where the legendary 59kg copper Guan Dao (Chinese pole weapon) is located. Many have been continuously swarming this temple as they believed that the sword possesses a special power to bless and protect a person if he/she touches or lifts it. Some even believe that it has an inner force that can magically turn a person's luck around as well.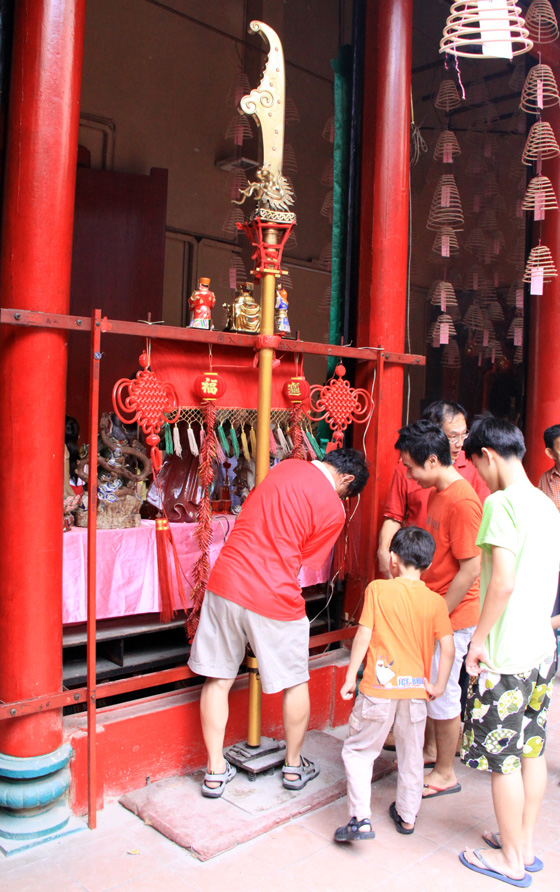 The origin of this temple comes from one of China's greatest warriors known as General Kwan, Guan Di or Guan Yu. He was given the title of 'God of War' and many had chosen to worship him due to his excellent fighting and war skills. Many believed that with his blessings and protection, the well-being of a person can be achieved. However, the God of War will only grant wishes to those with a pure mind.
Upon entering the temple, you will be greeted with two huge fierce-looking statues of a general. It could be intimidating but after all, that's the image that generals at war should project, isn't it? However, once you set foot into the temple, a sense of serenity takes over the fear you might have felt earlier. Numerous hanging incenses give a feeling of calm as you make your way to the back of the temple to inspect the Guan Di statue closer. To defend the magnificent God of War are his godson Guan Ping and his possessor Zhou Cang, who carries a Guan Dao. Just like other temples, the Guan Di temple features other deities, namely Choy Sun (God of Prosperity), Guan Yin (Goddess of Mercy) and Wen Chong (God of Education and Learning).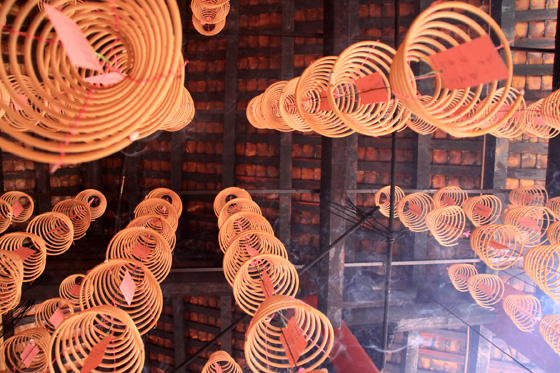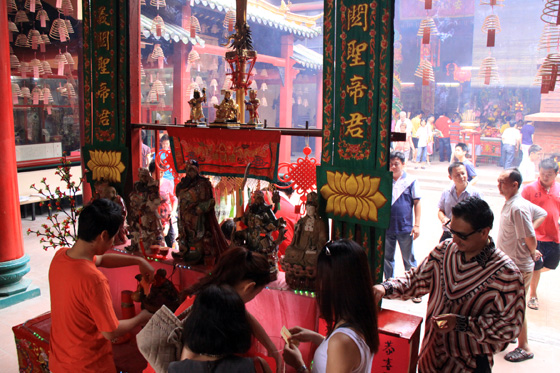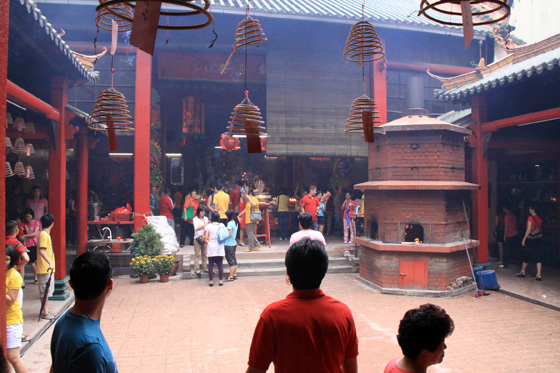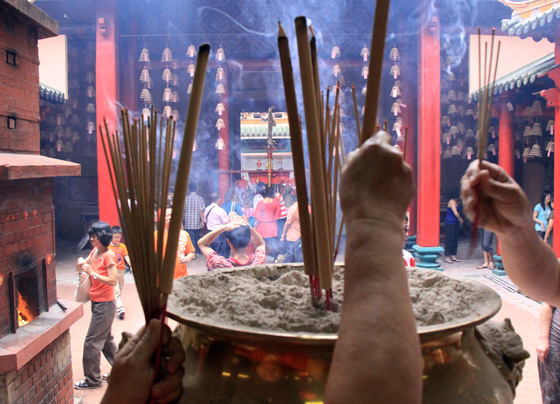 Besides the architecture that wows the eye, the Guan Di temple is unique because the God of War, Guan Ping and Zhou Cang statues are all made out of wood. There is also an altar not known by many to exist as it is hidden at the left side of the corridor. The adventurous can explore this path and be rewarded by a few more amazing photo shots.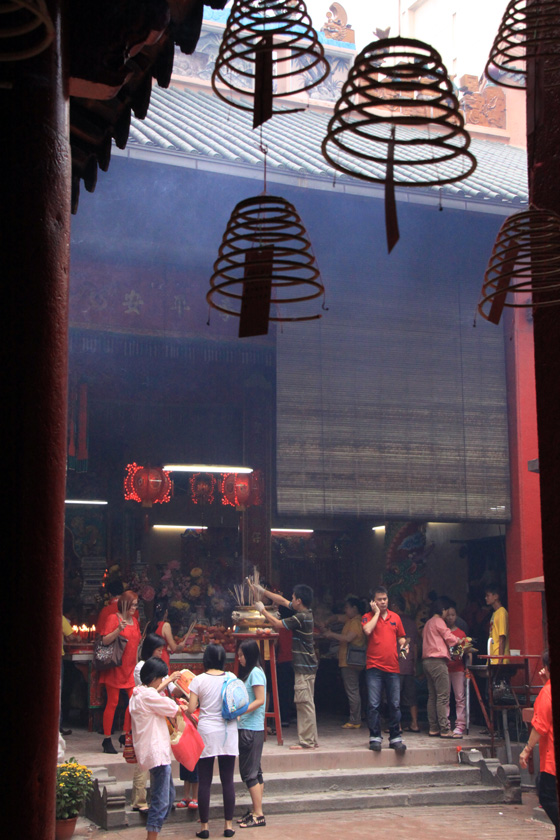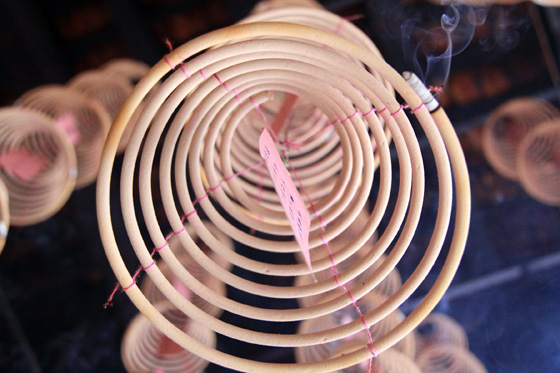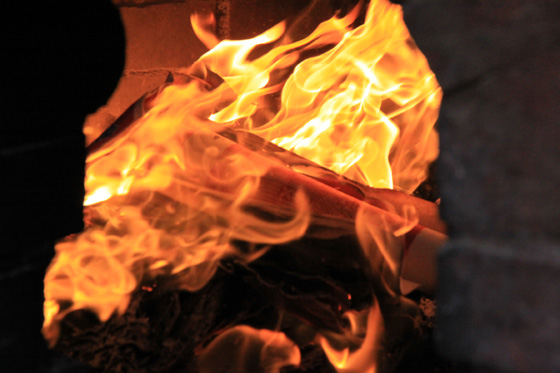 Best time to visit the Guan Di Temple
Best time of the day to visit the temple is in the early morning. Not only is it much more quiet in and around the temple, you will also witness many Chinese locals burning incense and praying to a prosperous future. The best time of the year to visit the temple is around Chinese New Year. The days before the beginning of the New Year the temple is usually very crowded. On and directly after the beginning of Chinese New Year many Chinese locals come and visit the temple to pray.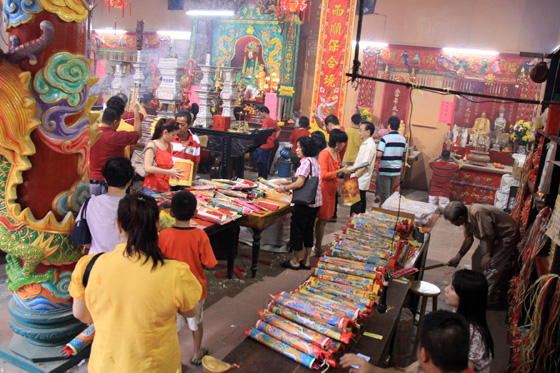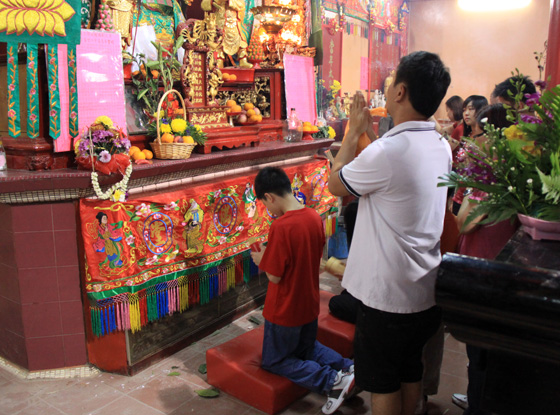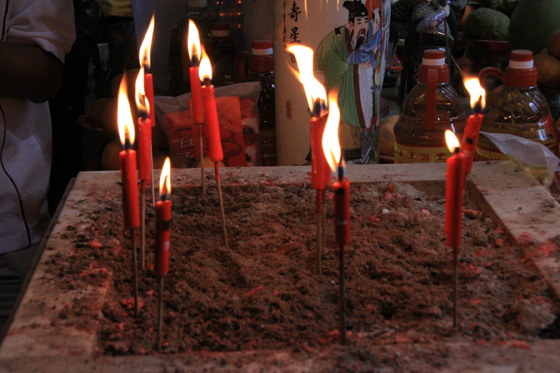 How to get to the Guan Di Temple
The 124 year-old Taoist temple (it was built in 1888) is situated on one of the busiest streets in Kuala Lumpur, Jalan Tun H. S. Lee. If you are unable to find it, look for the beautiful Indian temple (Sri Mahamariamman) and the Guan Di temple is just near opposite to it. Parking lots are available easily around Chinatown should you decide to drive there (usually for about one ringgit per hour). You could also take the LRT services, align at Pasar Seni station and walk to the temple which is just about 200m away. While you are there, take the opportunity to visit neighboring attractions such as Chinatown itself and Central Market which is bursting with local art and handicraft.
Video Guan Di Temple during Chinese New Year
Opening hours
The temple is opened daily for devotees and visitors from 7am to 7pm (opening hours may vary, especially during festivals). There is no entrance fee, but you are welcome to leave a small donation.
Map Guan Di Temple in Kuala Lumpur
Suggestions?
Got any good tips to share with us? Do you know of any great things to do in Kuala Lumpur, or tips on the best places to eat? Let us know by leaving a reply below!
Subscribe now to never miss a post!
Subscribe to our email updates or join us on our Facebook page, right now!
Travel related questions can be asked in our Telegram channel or in our Travel community.