If you are a Burmese Buddhist looking for a place of worship to practice your faith or keen to see how a Burmese Buddhist temple looks like, head down to the Dhammikarama (Dharmikarama) in Georgetown, Penang. It is one of few Burmese Buddhist Temples outside of Myanmar. The peaceful place allows visitors to spend some time reflecting on their lives while experiencing the culture of Burmese Buddhists.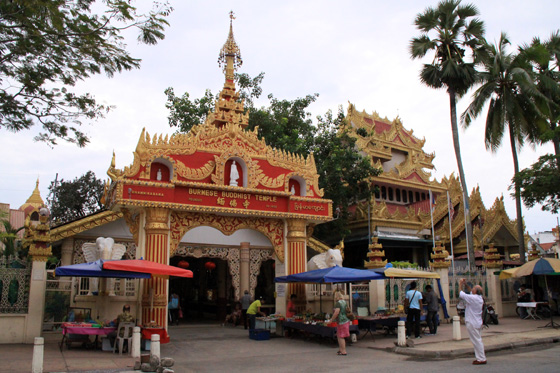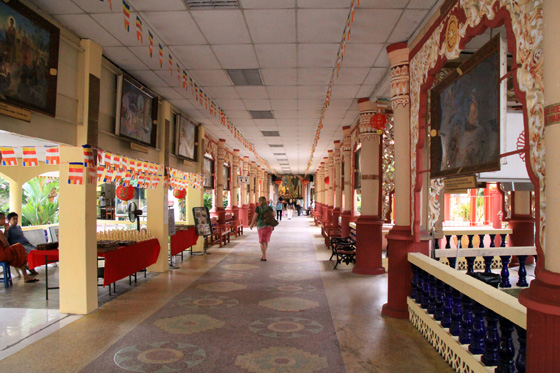 However, this is not to be mistaken with a Thai Buddhist's temple as there are significant differences between the practices of Burmese and Thai Buddhists. The Dhammikarama Temple is also very well-looked after, especially its impressive art works and statues.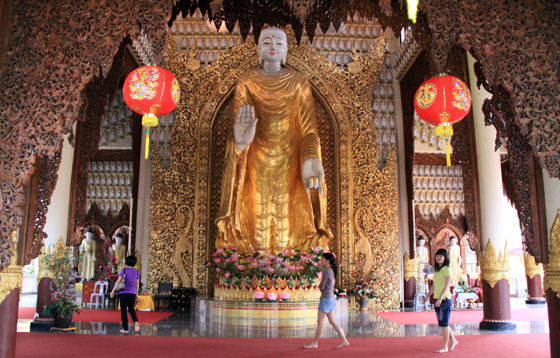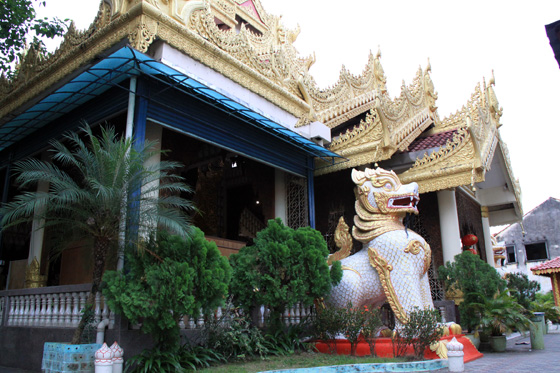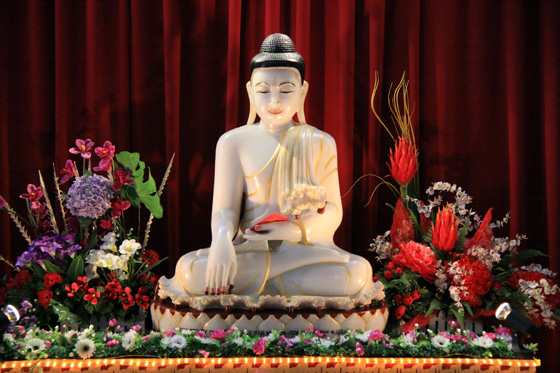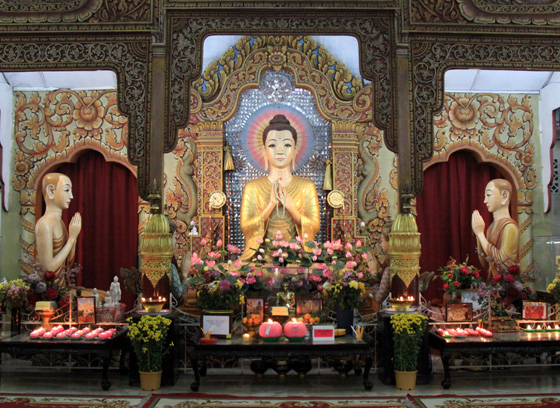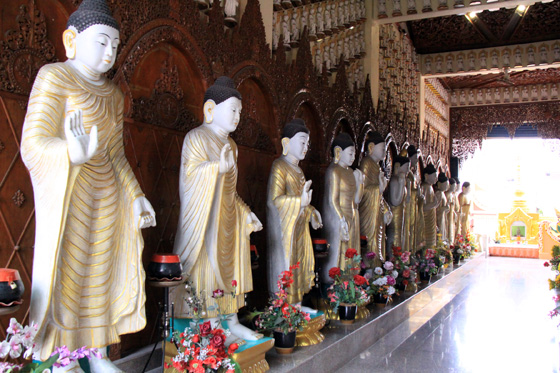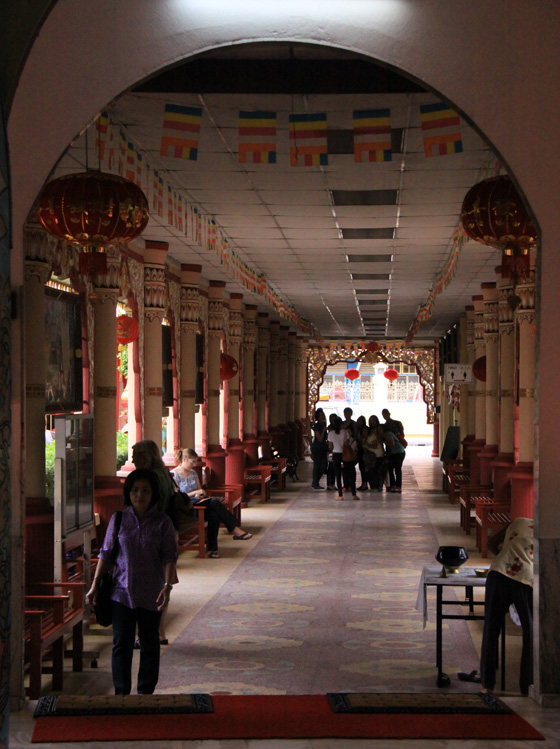 Most of the art works of the statues in the temple are modeled after the different branches of Buddhism from several Buddhist countries. With a lovely landscaped garden and the tall bell tower, you're guaranteed to find some peace of mind and tranquility from the temple's surrounding. Try walking over the bridge of the small fish pond and enjoy great views over the complex from the third floor balcony of the golden bell tower (that is also accessible by elevator).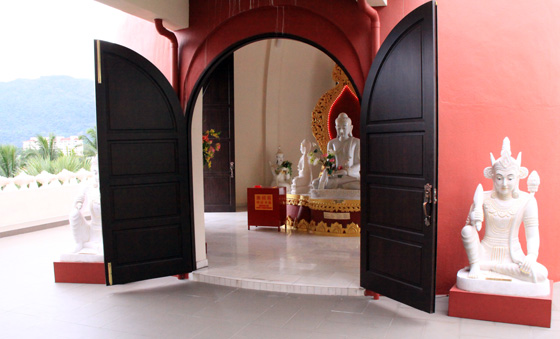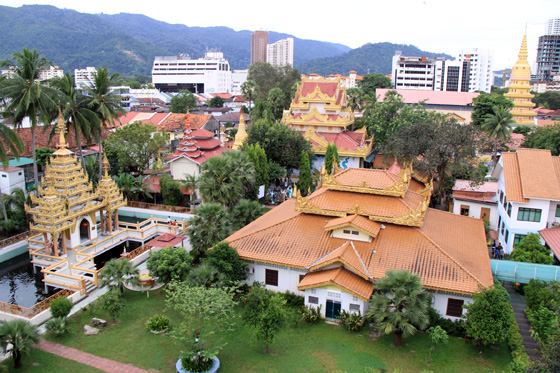 If you need a respite from the heat while touring the grounds of the temple, there is a store in the vicinity where you could get some cold drinks or ice creams.
Those who are culturally and historically inclined will find joy in wandering around the temple to appreciate the Burmese architecture and faith. You will also find that there are many complexes and smaller temples within the vicinity. Don't forget to stop and admire the paintings in which the life story of Lord Buddha is painted intricately, revealing very informative and educational excerpts of his life.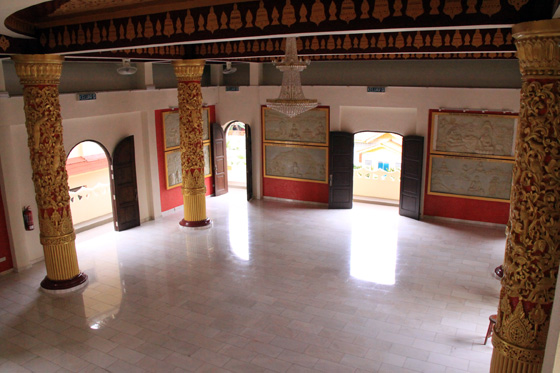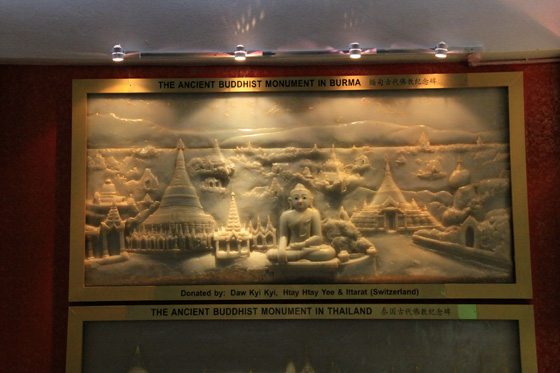 After getting a dose of culture and history, chill out at the guarded globe and the 'merry-go-round' outside the temple.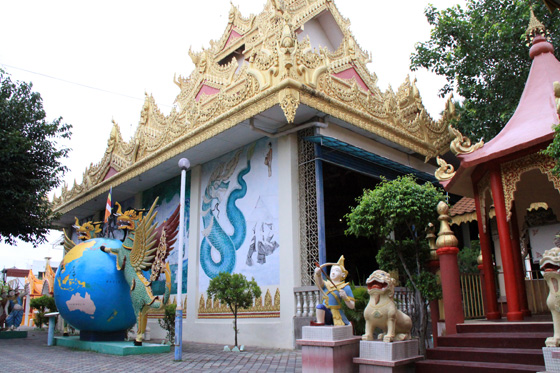 If you're up for some mingling and socializing, there's also a hostel set up for visiting monks where you could talk to them. End your visit by throwing coins in the wishing fortune bowls inside the temple and make a wish – who knows your dreams could come true.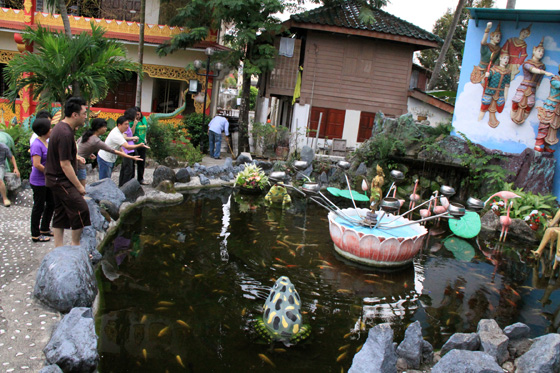 How to get to Dhammikarama Burmese Buddhist Temple
To get to the temple, there's an easy RapidPG bus ride from the center of Georgetown. Be sure to take the one that's heading to Burma Road (bus number 103 should take you there). Every taxi driver knows the place, but it might be difficult finding a driver that agrees on using the meter. If you are exploring Penang by rental car, you can park it directly in front of the temple. When you leave a parking guy comes to collect a few ringgits.
Video Dhammikarama Burmese Buddhist Temple
Opening hours & entrance fees
The temple closes at 5p.m. every day and the entrance is free. The best time of the day to visit the temple is early in the morning before buses with tourists arrive. We had a fantastic time at the temple, as we were almost the only ones there (around 8am). While you are there, you could also head to Wat Chayamangkalaram, a Thai temple just a stone's throw away (directly opposite the Burmese Temple), for another dose of learning. During Buddhist festivals like Wesak Day (in May) it is especially interesting and fun to visit both temples.
Map of Dhammikarama Burmese Buddhist Temple
Suggestions?
Got any good tips to share with us? Do you know of any great things to do in Penang, or tips on the best places to eat? Let us know by leaving a reply below!
Subscribe now to never miss a post!
Subscribe to our email updates or join us on our Facebook page, right now!
Travel related questions can be asked in our Telegram channel or in our Travel community.