Get ready for the Putrajaya International Hot Air Balloon Fiesta that takes place in March every year as there are plenty of quirky and eye-catching air balloons for all of us to see! From the usual rainbow-colored hot air balloon to Darth Vader and Doraemon ones, there is something for just about everyone.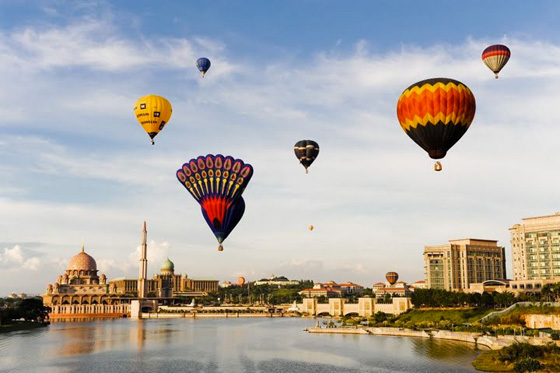 Check the official website as March approaches fast and block off all appointments for those dates. The Putrajaya International Hot Air Balloon Fiesta's main venue, Monumen Alaf Baru, is in Precinct 2, Putrajaya, and usually takes place from 7 a.m. right until 9 p.m. for the entire four days.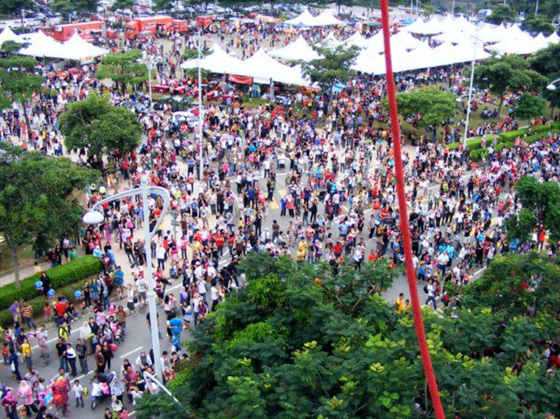 The event is perfect especially for families as the fiesta encourages togetherness by organizing a variety of fun activities for all ages. Held during school holidays, it is the perfect time for a quick family getaway. The uniqueness of the event draws everyone from all over Malaysia as well as neighboring countries. For the past three years, the fiesta has exhibited hot air balloon shows and other aviation sports to the public, and the turnout has been pretty impressive from year to year.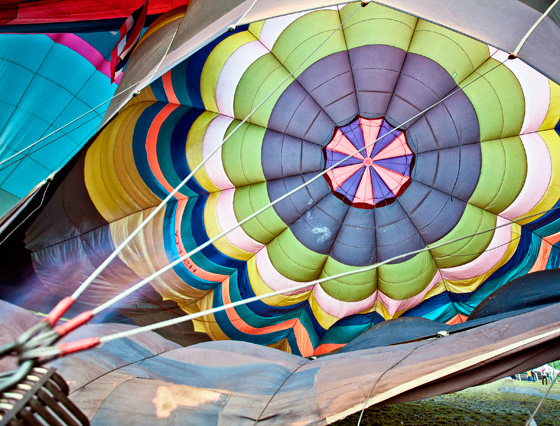 If you happen to be in Malaysia during the festival, make sure to ride the tethered hot air balloon, KMX Kart and also try your hand at archery. Also, take the rare opportunity to board a helicopter and soar above the land and lakes below. There are only 300 tickets available for the tethered hot air balloon and they sell out pretty fast, understandably so as the price is quite reasonable at RM10 per person. However, the availability of the hot air balloon rides depends on the weather. If you fancy the helicopter more instead, each one carries four passengers and the ride will last for about five minutes. Its initial route is Putrajaya and the ticket price is sold at RM130 per pax. Aside from all of that, other fun activities that you and your loved ones could take part in include the Hare and Hound competition, Night Glow and Firework Show, meet-and-greet the foreign and local balloonists and an aviation show to wow you too.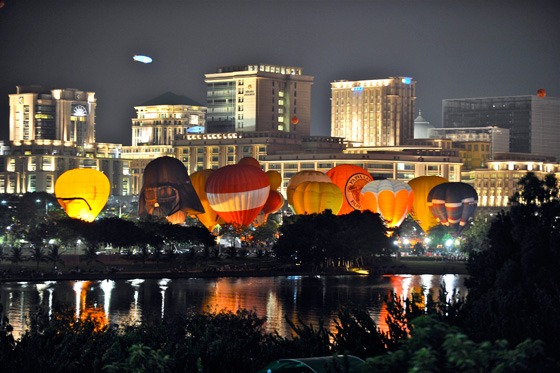 As there's something for just about anyone, you could also rent a booth at the flea market if you're more interested in promoting your service or product and making some money. To book a space, simply download the online form and don't forget to read the rules and regulations first. Booth rental includes 10x10ft booth space, 1 unit 13amp and a ceiling fan. People are going to be hot, sweaty, thirsty and hungry, so you'd definitely make some quick bucks if you sell food, drinks, fans and caps. The hot air balloon fans will thank you for them too.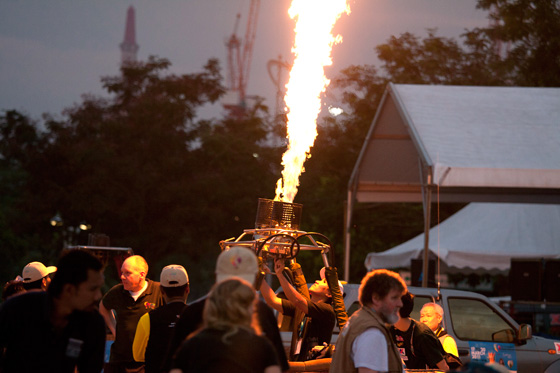 Putrajaya International Hot Air Balloon Fiesta 2012
The fourth edition of the Putrajaya International Hot Air Balloon Fiesta in 2012 will again be held in precinct 2 in Putrajaya, near the Alaf Baru Monument. The fun family event will last for 4 days, from the 15th until the 18th of March 2012. Activities start daily from 7am and end around 9pm.
Maps of the Putrajaya International Hot Air Balloon Fiesta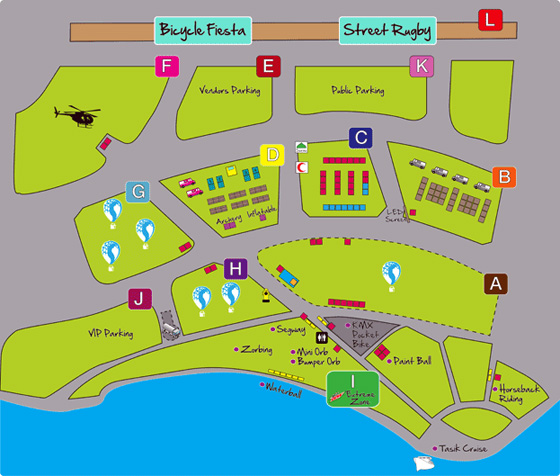 Suggestions?
Have you been to the Putrajaya International Hot Air Balloon Fiesta? Let us know what you thought of it by leaving a reply below.
Subscribe now to never miss a post!
Subscribe to our email updates or join us on our Facebook page, right now!
Travel related questions can be asked in our Telegram channel or in our Travel community.