Top 5 things to do for your day trip from magnificent Kula Lumpur, the capital city of amazing Malaysia.
Kuala Gandah Elephant Sanctuary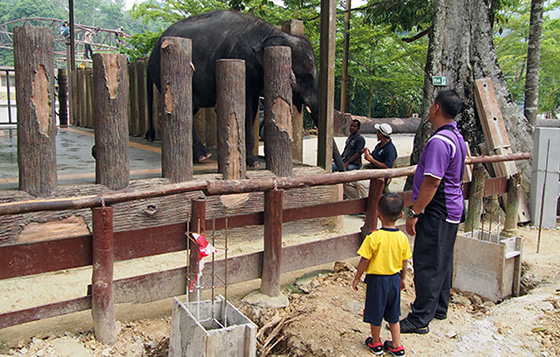 Heading east from Kuala Lumpur, go and visit the small village of Lanchang where you will find an elephant sanctuary named Kuala Gandah Elephant Conservation Centre or the Elephant Orphanage Sanctuary. The elephant sanctuary was established in 1989 within the Krau Wildlife Reserve and is open to visitors who are keen on keeping these magnificent creatures safe and well. The centre is managed by the Malaysian Department of Wildlife and National Parks who between them have saved, raised and provided shelter for many distressed, orphaned, displaced or injured elephants. So packed with these pygmy elephants is the Kuala Gandah, that it is probably the best place on Peninsular Malaysia to an elephant up close.
Cameron Highlands Tour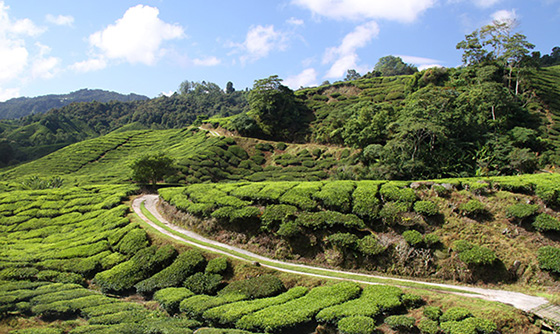 Cameron Highlands is a hill-top resort standing at around 1,500 meters above sea level that was originally discovered by a British surveyor Mr William Cameron in 1885 and from whom it takes its name. The area is famed for its farmlands, tea plantations, nurseries, orchards, waterfalls, rivers, lakes as well as the stunning wildlife that live in the mossy forest. The tour involves taking in all of the above and, along with sense of wonder it will trigger in you, you will also be able to learn more about the physical nature of the land before, moving on to our next suggestion where you can take in the spiritual side. If you are planning to visit Cameron Highlands as part of a day trip, do know that it is much more rewarding to stay here at least for the night or perhaps even two as we are sure you will fall in love with the tranquil scenery.
Batu Caves and Temple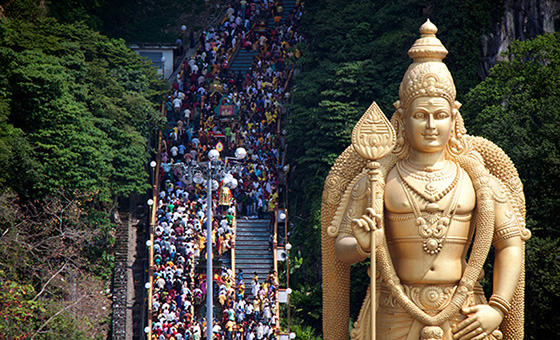 Discover Malaysia's unique heritage with a visit to Batu Caves and Hindu temple. Here, stationed on a limestone outcrop, explorers can embark on a cultural experience of the country starting with the Hindu shrine and 272 steps that will lead you up into the high caverns above and golden 140-foot-high structure of Lord Murugan. On your ascent, there is a fair to strong chance that you will meet one or two mischievous little monkeys, that are harmless but playful. When you reach the top, you'll arrive at the Cathedral Cave filled with yet more Hindu shrines. There is a very spiritual vibe about the whole place which radiates previous belief systems that have all been adhered to here, such as Buddhism, Shamanism and Confucianism. The temple is packed with statues of various gods and while some of the sculptures, statues and paintings are beautiful to look at, be warned as others are more gruesome depicting slaughter and blood. In general, though, most visitors here leave with a sense of enlightenment and a spiritual awakening.
Resorts World's Genting De Casino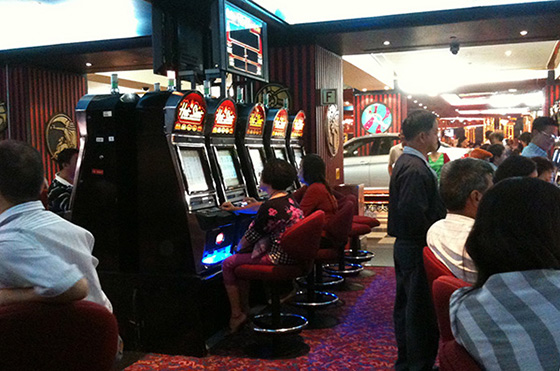 About an hour's drive from Kuala Lumpur, are the Genting Highlands which is a popular weekend getaway and the home of the original casino that opened in 1971 and gave birth to the mega international super chain of casinos that we know today. In casino terms, this is a sacred and historical site which is well worth a visit, even if you're not a fan. Come and try your luck at the Casino De Genting, the only one in Malaysia, as it's not often that you get the chance to play in a casino that's 6,000 meters above sea level. Despite having no rival casinos in the nation, this modern casino has kept up with the times, installing electronic table games that complement the wealth of blackjack tables, roulette tables and classic one-levered slot machines. In addition to these, the casino is also able to offer baccarat, and cashless gaming as well. One thing to be advised, however, is that, considering the fact that you will wagering money in the resort, it would be a wise decision to perfect your game before your visit. Almost all of the most popular casino games are available to play online (for example at สมัคร), and, if you start with play money games and progress to low stake gaming, you won't risk too much before heading over to the Genting (or one nearer home) with your newly honed skills and strategies.
Genting Highlands Theme Park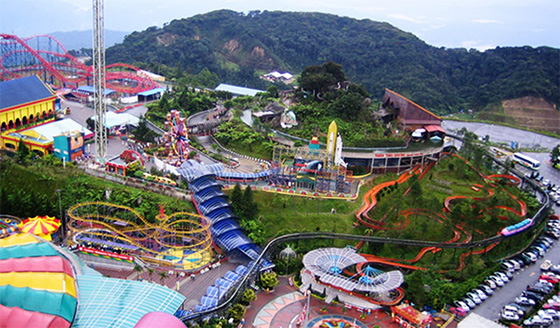 Part of the same resort as the casino listed above, many day trippers like to enjoy a day at the theme park because it is a very happy place filled with joy and entertainment that the whole family can enjoy. This theme park has both indoor and outdoor attractions, including the super chilly Snow World where the temperature inside is -6 Celsius and which is an enchanted attraction full of fairyland fantasies and wonderland wonders. The indoor theme park is the first dedicated indoor activity centre in the world, bursting with fun rides, such as the Mini Train, Rio Float, Busy Bugs, and Safari ride, that everyone in your party can enjoy before moving on to the Video Games Park, which is exactly what you think it is. Coming soon, is the outdoor theme park, based on movies such as Ice Age, Life of Pi, Night at the Museum, Planet of the Apes, Titanic, and more. There is no chance whatsoever that you will bored here and even less chance you will regret your decision to visit.
Subscribe now to never miss a post!
Subscribe to our email updates or join us on our Facebook page, right now!
Travel related questions can be asked in our Telegram channel or in our Travel community.