Being the capital of Kedah situated only 45km away from the southern border of Thailand, Alor Setar provides easy access to the Thai border and the rest of Kedah. Like all towns in Kedah, Alor Setar managed to retain its old world charms. If you want to break away from your daily mundane hectic crowds but yet not venture too far away from the city, Alor Setar will prove to be the perfect destination. Despite the development and being the state capital, tourists are able to enjoy scenic views of paddy plantations in the outskirts of the city. Besides Alor Setar, the three other major cities in Kedah are Sungai Petani, Kulim and Langkawi which are developing in line with the existing development in Alor Setar. Alor Setar is also the birthplace of two Malaysia Prime Ministers, Tunku Abdul Rahman and Tun Dr. Mahathir bin Mohamad.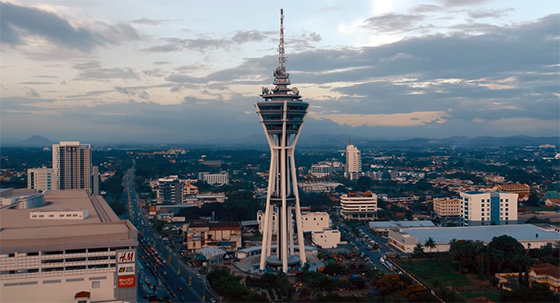 The town of Alor Setar has developed along Jalan Pekan Melayu and most of the places of interest are within walking distance with the most notable being the Balai Nobat, a three-tiered octagonal tower housing the instruments of the royal orchestra such as the serunai, nafiri, gendang and gong which is sadly closed to public. Balai Nobat which was originally built using wood, along with Kotar Setar Palace, Balai Besar and the State Mosque and other early buildings were completed upon the official opening of the Alor Setar town in 1735 by Sultan Muhammad Jiwa Zainal Adilin II, the 19th Sultan of Kedah. A new building was built using concrete and metal later at 1906 during the reign of Sultan Abdul Hamid Halim Shah, the 25th Sultan of Kedah. Now, the octagonal Balai Nobat is standing tall at 18 meter tall and 5 meter wide with 3 storeys with the dome at its apex representing the Islamic elements as those found on mosques.
Nearby the Balai Nobat, you will find the original palace of the Sultan, an early 18th century building which has been converted into a museum called the Muzium Di-Raja which displays a variety of exhibits such as the royal thrones and the bridal chamber. Another place worth noting is Istana Kuning (Yellow Palace), birthplace of the first Prime Minister of Malaya – Tunku Abdul Rahman Putra Ah-Haj on 8th February 1903. He was the sixth child of Sultan Abdul Hamid's 6th wife – Chek Menjalara – who was the daughter of a Siamese Shan State chieftain. At that time, the relationship between fellowmen in Kedah was tightly interwoven with the Siamese as Kedah was still paying tributes to Siam when Tunku was born. Siamese government finally hand over Kedah to the British with the Bangkok agreement in 1909.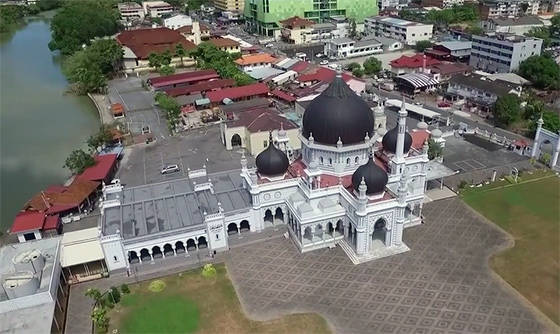 It was a wooden building originally built by Sultan Muhammad Jiwa Zainal Adilin II who was the founder of Alor Setar town in 1735. However, due to the attacks by the Bugis in 1770 and Siamese in 1821, the building has undergone demolition several times. During the reign of Sultan Ahmad Tajuddin Mukarram Shah, the concrete building was completed. This building is also known as Mak Wan Besar Palace because His Royal Highness has once stayed in this palace with his queen, Wan Hajar Wan Ismail which was also known as Mak Wan Besar. Since this place was once used to marry off Sultan Abdul Halim Shah's five princes and princesses, this palace is also renowned as the "Pelamin Palace". After 1941, this palace was used as a school and an office for several organizations. Finally on 25 July 1983, this palace was declared the "Kedah Royal Museum".
To visit Balai Besar (Grand Audience Hall) where the Sultan gave audience to his subjects and administered justice, just head next door from the museum. You will notice the intricately carved building which dates back from the 19th century displaying strong Thai architectural influences. The first building built by Sultan Muhammad Jiwa Zainal Adilin II was destroyed by the Bugis of Selangor in 1770. Across the road stands an impressive domed Moorish building housing the state mosque, Masjid Zahir which is facing yet another favourite spot of the locals, a modern concrete fountain. On the outskirts of the town is the State Museum and the atap-roofed house where Malaysia's fourth Prime Minister spent his growing days.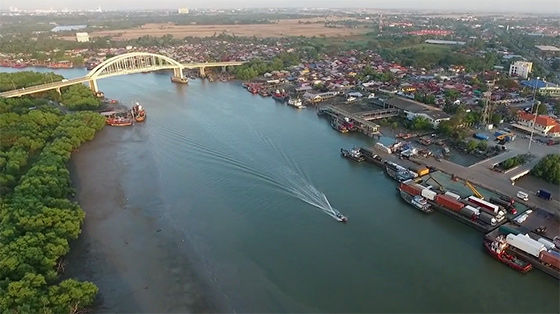 Other than the Masjid Zahir, there is also a significant Buddhist shrine in the city – Wat Nikrodharam. Its architecture reflects strong Thai elements with minor chinese motifs. It is also a sanctuary and an oasis in the city centre with trees and shades providing spiritual shelter to Buddhists. Both Mahayana and Theravada Buddhist traditions are appreciated here. Other places of interest are Kuala Kedah Fort, also known as Kota Kuala Bahang, which protected the Kuala Kedah Kingdom from naval attacks for centuries, the State Museum with a large collection of Kedah's historical, culture and royal heritages which is also a research centre on Kedah's civilisation, Paddy Museum – the first in Malaysia, State Art Gallery, Wednesday Market – source of pride for Kedahans – which is actually open all week long selling a variety of items, from tidbits to beautiful handicraft, Alor Setar Tower, Wan Mat Saman Canal – longest aqueduct in Malaysia, and also Rumah Merdeka which is the Tunku Abdul Rahman Memorial.
If you are craving for more shopping, head over to Aman Central Mall, the major shopping complex in Alor Setar which offers food and entertainment as well such as bowling alleys, arcade center and cineplexes. The other 3 malls that you can visit are City Plaza, Star Parade and Alor Setar Mall. For a modern version of Pekan Rabu (Wednesday Market), make your way over to Souq Al-Bukhary. Alor Setar also has its own technology mall which offers the best variety of electronic products in the best price – Plaza Putra. Last but not least, for the best drive in Alor Setar, look no further than Sultan Abdul Hamid Drive which offers a variety of spas, boutiques, restaurants, antique shops and anything you can imagine.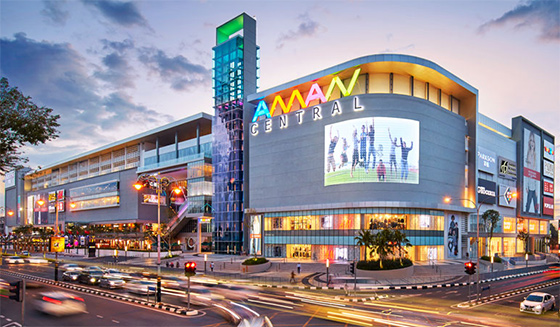 You can get loads of delicious Thai food in Alor Setar. There is also a famous warong (roadside eatery) on the road to Kuala Kedah, at junction of road to Yan – Fishermen's Ikan Kembong. This place serves real fishermen's cuisine loved by the townfolks and you have to be fast if you want to try it out as this place is only open for 2 hours from 11 a.m. to 1 p.m. Midway on the Alor Setar – Kuala Kedah road, you will find Laksa Telok Kechai, a famous local rice noodle in fish gravy, open from 7 p.m. until midnight. You can even ask the locals about it. For Thai and Chinese style foods, head over to Haddyai Seafoods located in Jalan Stadium. For non-Muslim food, you can find some of them in Jalan Putra.
Subscribe now to never miss a post!
Subscribe to our email updates or join us on our Facebook page, right now!
Travel related questions can be asked in our Telegram channel or in our Travel community.