Sights, smells, street food, and the sea. Whatever it is you are looking for you can find it in Malaysia. This exquisite country is nestled in the Malay Peninsula and on a big part of Borneo and offers the perfect blend of Asian, European, and Indian cultures. Whether you are looking for idyllic landscapes, lush jungles, serene beaches, or thriving cities, Malaysia is for you.
While there are endless places to visit and an actual list of destinations would not do justice to the scenery and experiences this country has to offer you (seriously, the list is endless and we've written about most of them at Wonderful Malaysia), here are some of Malaysia's unmissable destinations.
Langkawi Island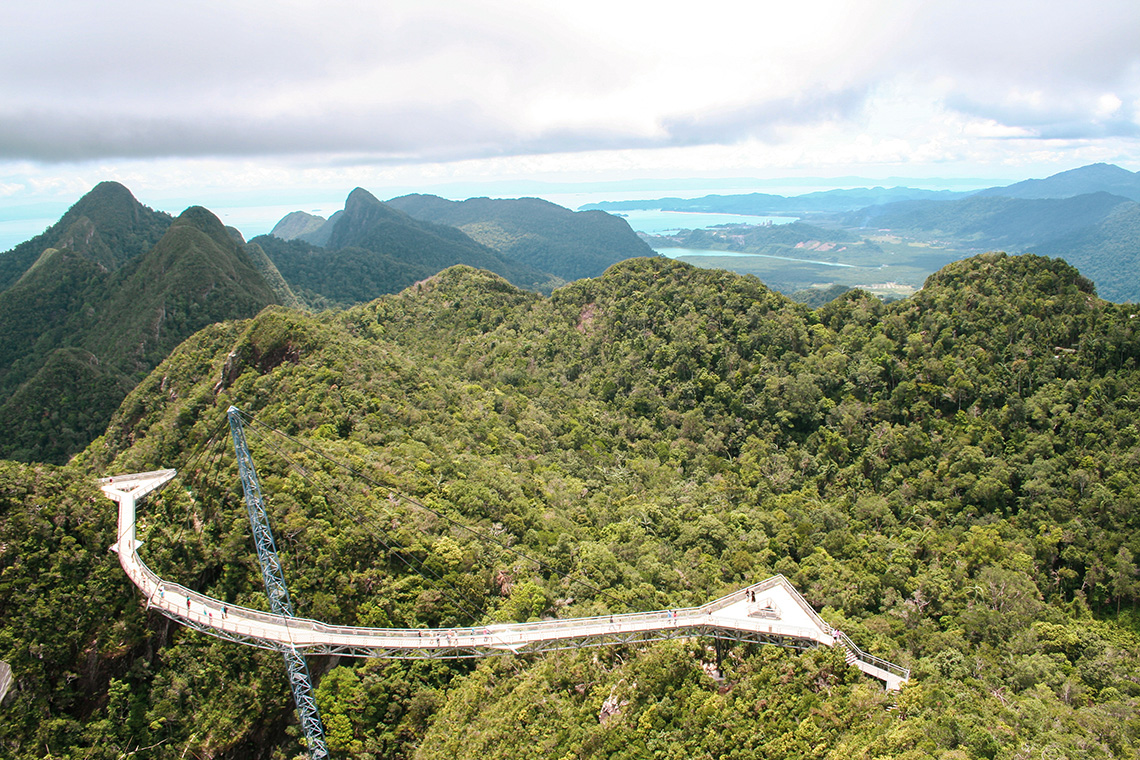 The first on the list is for all the Island lovers. Quiet beaches with waves gently rippling against the pearly white sand, Langkawi Island is a must-see for every traveler on any budget.
Ninety-nine islands make up this Elysian Archipelago we call Langkawi. Easily accessible from anywhere in Malaysia, but traveled to most frequently by ferry from Penang to Langkawi, where a ferry gently sails above the water allowing you to watch yourself float gently into paradise. The first thing one notices about Langkawi is the water. Turquoise. Azure. Sapphire. No one word captures it perfectly but standing on the beach at sunset, or sunrise, and watching the entire world be reflected in those incredible waters is worth the trip to Malaysia right now.
The attractions don't stop at the gorgeous beaches. The world-renowned sky bridge offers a breathtaking view of the Gunung Mat Cincang, Telagah Tujuh Waterfalls, and the sister islets surrounding Langkawi. Not for the faint-hearted, this bridge is suspended 700 meters above sea level and holds up to 250 visitors at a time.
For the restless and sporty among us, the famous Gunung Raya is known as the highest peak in Langkawi. Local myth claims the mountain is the cursed form of a giant called Mat Raya, who once lived on the island. The trails leading to its summit are riddled with the local wildlife, taking a guide is recommended as the trail can be difficult for inexperienced hikers.
Another well-kept secret is the underwater world in Langkawi, while not on the island itself, the group of islets at the Palau Payar Marine Park offer an incredible range of sea life. Everything a diver can dream of from shipwrecks to blacktop reef sharks lies under the sparkling turquoise waters. Real scuba diving or snorkeling enthusiasts should opt for a 40-minute boat ride to the tropical Thai island of Koh Lipe, with 30+ stunning dive- and snorkeling sites.
Langkawi will steal your breath away, but there is so much more to see in Malaysia and nothing quite matches the majestic, 130 million-year-old Taman Negara National Park. This sprawling tropical rain forest is filled with wildlife, exotic plants and natural wonders you did not know existed.
Taman Negara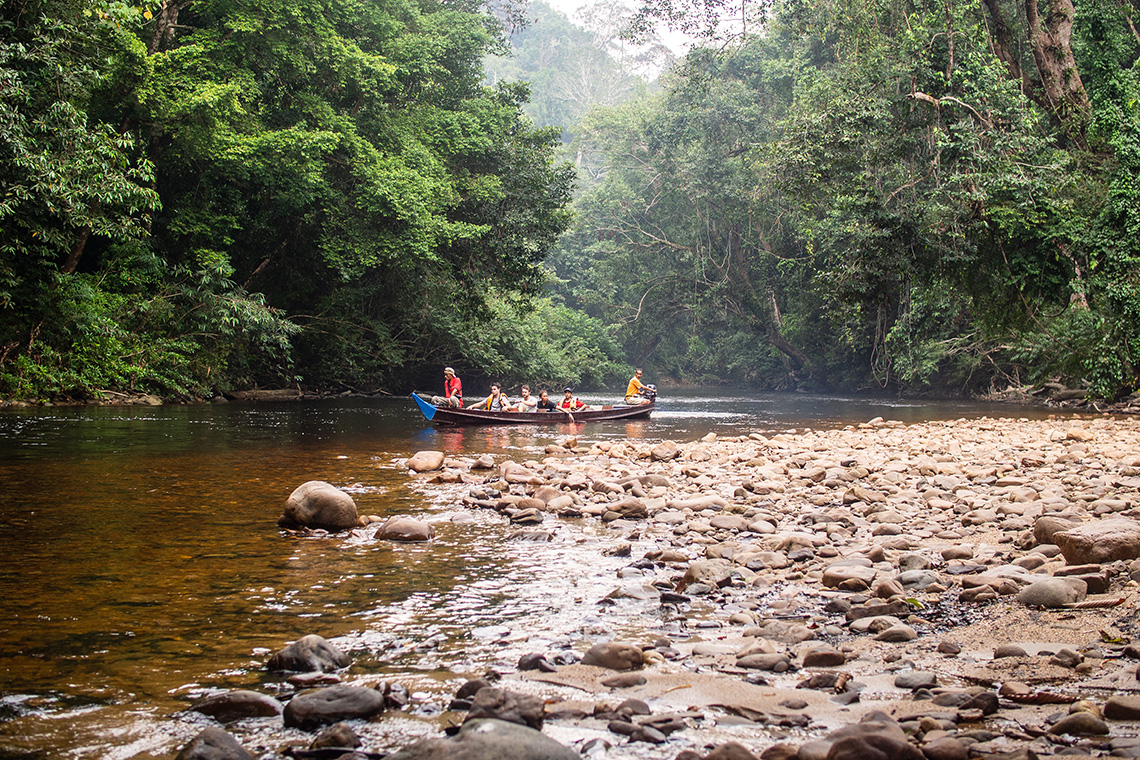 Taman Negara is accessible from anywhere in Malaysia with overland travel on busses which can be taken from Kuala Lumpur, Cameron Highlands, or pretty much anywhere else in the country. Once in the national park there is no shortage of activities and so much to see so definitely set aside a few days to get the most out of this incredible nature reserve.
The first adventure has got to be to visit the indigenous village in the Taman Negara. This tribe of hunters and warriors have been fishing, gathering and hunting for thousands of years using the forest for their sustenance while sustaining it in turn. At these villages, one can try the cuisine, learn the foolproof thousand-year-old hunting methods and understand more about an ancient people living in a modern world.
Another natural wonder is the world famous Kelah Fish Sanctuary, known for the Red Mahseer that can be fed and seen at this fish Sanctuary as you stand hip-deep in the water and watch these beautiful aquatic creatures surround you as you feed them. While the Red Mahseer may be the most famous fish in these waters, there is no shortage of wildlife in Taman Negara. Black bears, leopards and all kinds of animals live and hunt in these forests, rare are the opportunities to see such majestic beings in their natural habitat. As Taman Negara is a huge national park, chances of actually spotting the rarest of animals or birds are pretty slim, but you might be lucky during a hike or boat ride.
For the fearless and the young, there are incredible caves in Taman Negara where one is lowered in, fully equipped with a helmet, lamp and battery pack and can explore the deep underground veins of the jungle and all that lies within them.
Penang, Georgetown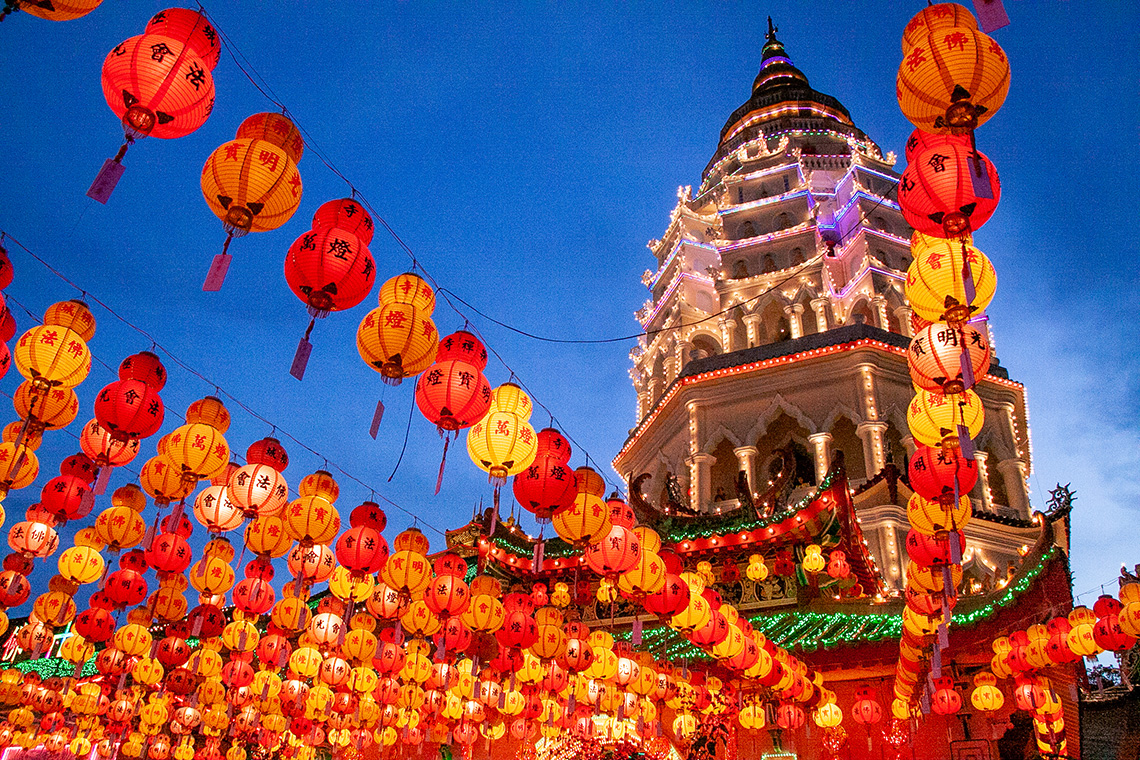 A source of pride to all the locals, Penang and specifically Georgetown is a large island on the west coast of Malaysia and has been made a Unesco World Heritage Site (together with Malacca, a stunning historic coastal town near Malaysia's capital KL). Famous for its temples, museums, and street food, Penang is a wonderful insight into the urban culture and lifestyle of Malaysia.
Georgetown has something for everyone, but there are several other great sights in other parts of the island. One stopover that cannot be missed is the Tropical Spice Tour, set in a garden with a tropical feel to it, a fascinating tour of the local Flora and Fauna is followed by a cooking class using natural ingredients all from the very garden you just toured. If holidaying with children, you might as well visit the nice butterfly farm – Entopia by Penang – which is located nearby the Tropical Spice Garden.
If your trip to the east has been a search for enlightenment, stop by the Kek Lok Si Temple, a famous pilgrimage site for the local monks and believers. Take some time to enjoy being in one of the largest, most revered Malay temples.
Last but not least is the street food in Georgetown. Wherever you wander, no matter how far you walk, the spicy aromas and voices from the store owners calling you to sample their local luxuries will always be heard in the distance. Try everything that catches your eye. The taste, flavor, and smells are unforgettable and will make you fall in love with the local food. We can wholeheartedly recommend having dinner at one of the popular food courts, like Red Garden Food Paradise, New World Park Food City, Northam Beach Café and for years our personal favorite the food stalls at New Lane Street (Lorong Baru).
Malaysia is incredible. Full of life, nature, smells, and colors. There is so much to do and see in this beautiful country, you are guaranteed to fall in love with it.
Suggestions
Got any good tips to share with us? Do you know of any great things to do in these or other places in Malaysia, or tips on the best places to eat? Let us know by leaving a reply below!
Author
South African – Israeli who is all about new people, foods, sights and experiences. You'll find me hunting sunrises from hilltops at ungodly hours. Love long beach days, early sundowners and getting lost in new places. Currently studying economics and planning my next big adventure in the Far East.
Subscribe now to never miss a post!
Subscribe to our email updates or join us on our Facebook page, right now!
Travel related questions can be asked in our Telegram channel or in our Travel community.