One of the places worth mentioning in Penang is the Botanic Gardens. Located at Jalan Kebun Bunga (literally translated to Flower Garden Road, how apt a name!), it is Malaysia's only botanic garden, boasting a great and artistic landscape. As such, Penang is proud for being home to this green piece of land that makes a great spot for a jog or stroll with friends and family.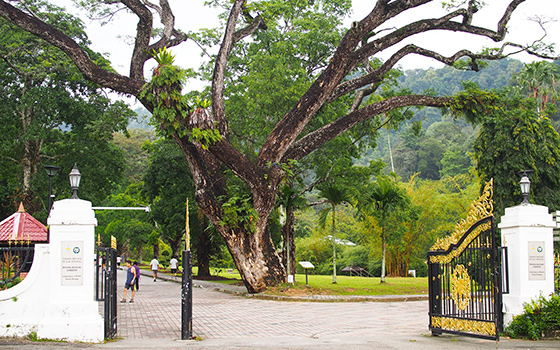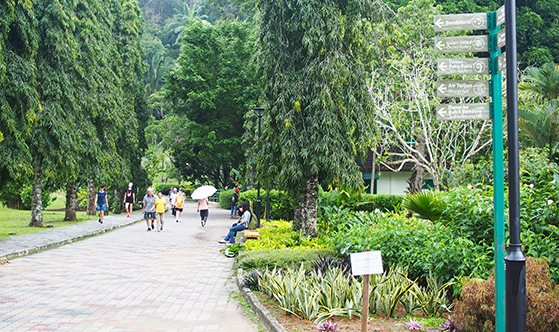 Why is the Penang Botanic Gardens so popular? The garden is most well-known for its greenery with a variety of flora and fauna. Some of the rare and special flora that can be found in the garden include the large roots of Sengkuang tree, the Cannon Ball tree, the Pinang palm, the black lily and the candle tree. Of all, you'd probably find the Cannon Ball tree most fascinating; there are indeed 'cannon balls' hanging from the tree trunks! On the other hand, you can see many types of insects and butterflies in the garden too. There are even cheeky Dusky Leaf monkeys and Black Giant squirrels to greet you as you step into the gardens. Beware of your belongings as the monkeys might be little but they don't hesitate when snatching your food and belongings (this especially goes for the small groups of Macaques that roam the area).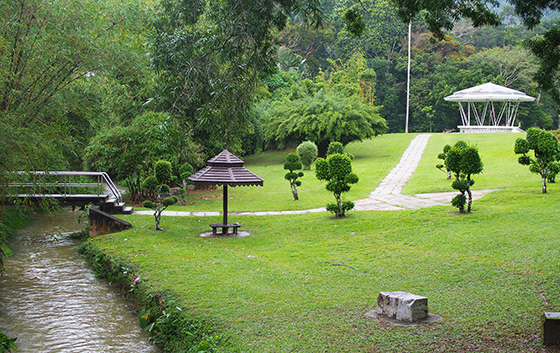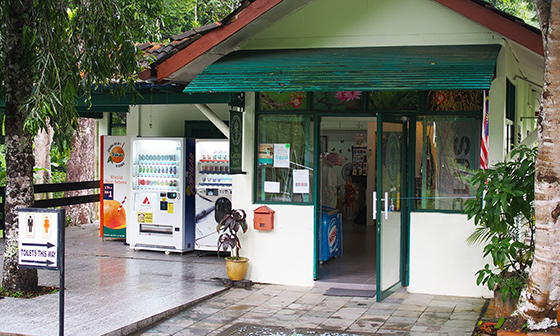 There is much to do at the Botanic Gardens. Recreational activities are always the favorite with the soothing greenery around and the cool fresh air, so the garden is always popular with people in the mornings and evenings performing aerobics, jogging and other exercises such as 'tai chi' and 'qi gong'. Those more game for adventure will go jungle trekking. If you simply don't want to break out in a sweat, do nothing but sit and relax in the shade of the trees. Plonk yourself on the grass, sit and chat with friends or pack a picnic basket to be enjoyed with family (once again, keep an eye out for the monkeys!).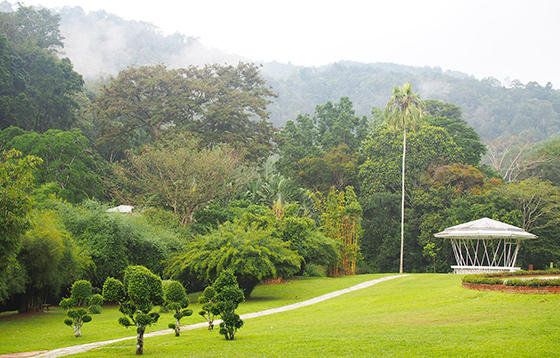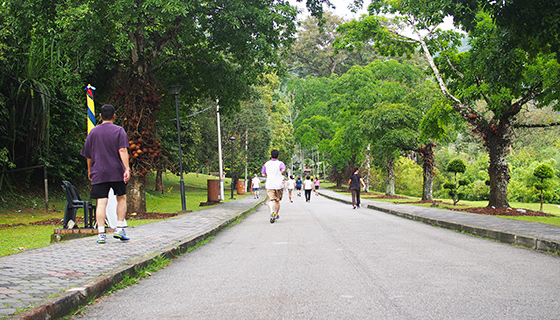 Green fingers and plant lovers will love the Botanic Gardens even more for its fern and cactus houses. A number of fern and cactus species that are really rare and special can be found here. There is an aroid walkway, which has about hundreds species of aroids (members of the Araceae family of plants) being displayed. Other than these, you can pay a visit to the lily pond which is a favorite among visitors. With the variety of colorful flowering plants from a wide diversity of Malaysia flora seen here, it is no wonder that the Penang Botanic Gardens has been selected as the host for the annual International Flora Festival that takes place in May every year. If you happen to be in the island that month, make sure to drop by the Botanic Gardens for the most beautiful sights of blooming flowers and plants of every shade and tone. It will also be a good chance to gain some information and knowledge in plants, landscape or techniques in herbarium.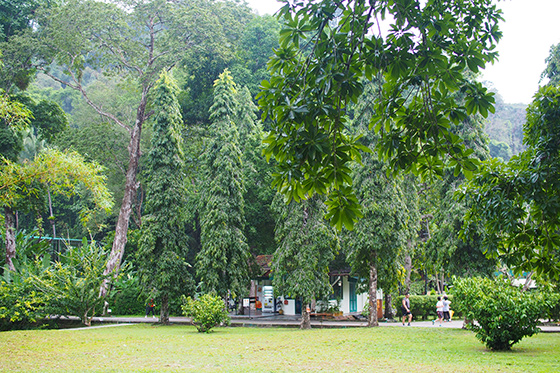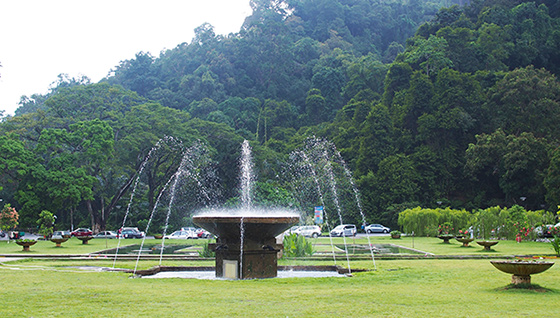 All these greenery, fresh air and mingling among plants can be gotten for free! There are no fees charged to visitors, so visit the Botanic Gardens with no reservations to feel nature close to yourself. The Botanic Gardens is open every day from 5 a.m. until 8 p.m. daily. The garden is located approximately 8km from the Georgetown city, so getting there is not difficult at all. There is ample parking if you are driving there with a rental car. Every taxi driver knows the way to the gardens. In front of the main gate, there is a small park with a fountain, with next to it a few shops selling drinks, snacks and small bites to eat.
Map Botanic Gardens
Suggestions?
Got any good tips to share with us? Do you know of any great things to do at Penang Island, or tips on the best places to eat? Let us know by leaving a reply below!
Subscribe now to never miss a post!
Subscribe to our email updates or join us on our Facebook page, right now!
Travel related questions can be asked in our Telegram channel or in our Travel community.