One of Malaysia's highest waterfalls is located in a remote district of Dungun, Terengganu. As part of the state's green heritage, the Chemerong waterfall offers a good hiking spot for any outdoor and hiking enthusiasts. Talling at a height of 305 metres and appearing like a giant human figure, the waterfall can be accessed by one or two hours of jungle trekking depending on hiking experience. Upon reaching the waterfall, visitors can opt to follow hiking trails to a nearby mountain, Mt. Berembun and visit Langsir Waterfall as well. Local adventurous hikers would usually embark on a 3D2N hiking expedition combining all three spots into one Chemerong-Berembun-Langsir (CBL) trip, which requires them to camp at nearby camping sites. Despite the poor network coverage, the state park facilitates good camping facilities.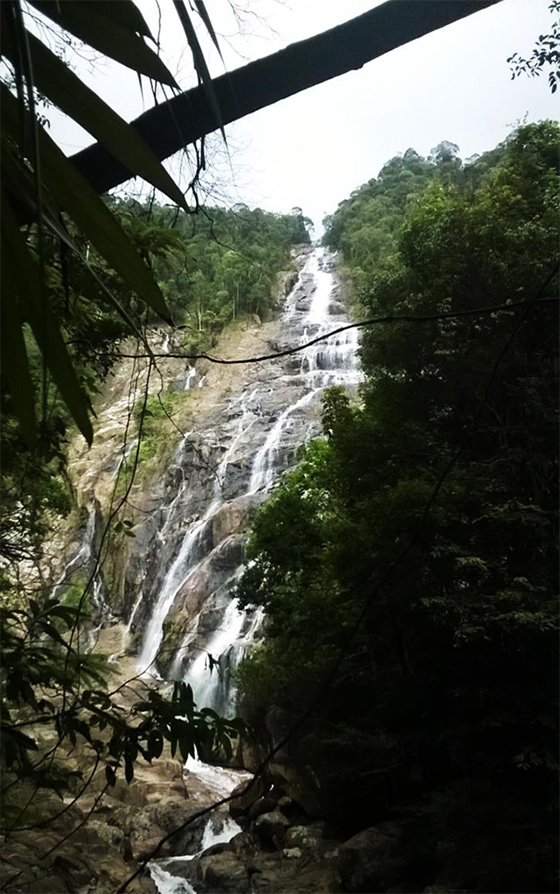 Exploring some of Malaysia's finest forest
The natural splendor of Chemerong waterfall adds to the cool and rejuvenating atmosphere, providing a good spot for visitors to rest and enjoy the serene presence of rich biodiversity in the forest. One can be captivated by the pure, turquoise color of river streams flowing from this majestic waterfall. The natural beauty of giant rainforest trees and their impressive buttress roots are for any tree lovers to admire. Efforts of sustaining the river quality have been a priority of the forestry management through preservation, conservation and rehabilitation of the forest.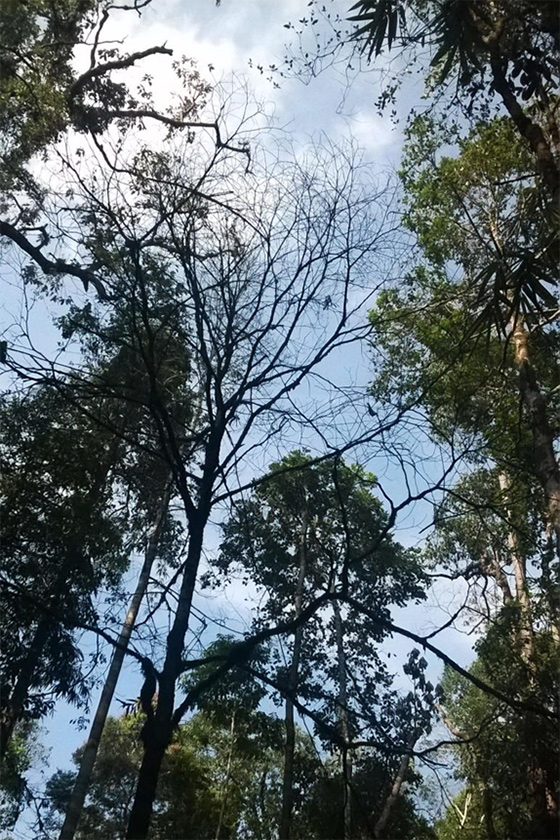 Best time to visit
An important factor to consider is the weather, particularly for visitors planning for an overnight stay near the waterfall. All around the year, Terengganu, like any other places in Peninsula Malaysia, generally experiences a hot and humid climate. The best time to pay a visit is during the dry season from March to October when rainfall is fairly low and massive flash floods are very minimal.
Checklist trip to Chemerong Waterfall
Hiking or trail shoes (preferably)
Poncho
Insect repellent
Waterproof bags for electronic devices
Towel
A bottle of water, snacks or packed food
Gloves
First aid travel kit
Day pack
A guide or frequent visitor (the trails can be confusing for any first timer)
Visitor's Approval/Permit (for overnight stays, camping activities, and others)
Going to Chemerong Waterfall
The Chemerong Waterfall is situated 30 kilometres from Al-Muktafibillah Shah town, about 100 kilometres from the city of Kuala Terengganu. Visitors can travel to Chemerong Amenity Forest (where the waterfall is located), either by private vehicle or public transportation such as taxis.
Subscribe now to never miss a post!
Subscribe to our email updates or join us on our Facebook page, right now!
Travel related questions can be asked in our Telegram channel or in our Travel community.