The Eastern and Oriental Express (E&O) is one of the world's top 25 luxury, first class steam trains according to The Society of International Railway Travelers. This train runs between Singapore, Malaysia and Thailand. I got to know about this train when I came across somebody's list of last year's New Year Resolutions. Unless I hit a jackpot, only then will I be able to board this majestic train and enjoy the privileges of a presidential suit on board.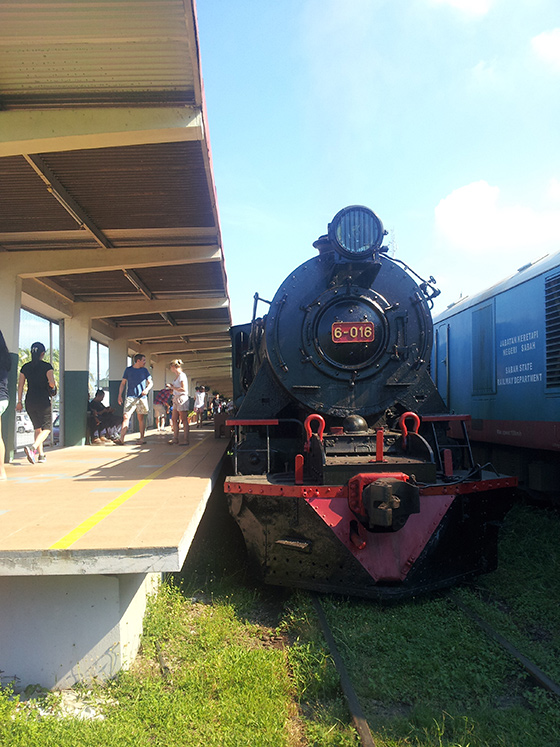 Anyhow, I had a stroke of luck to be able to board a steam train in December last year. It is not one of the world's top luxury, first class steam trains but still passable as a business class train for the price of RM290 per person which runs from Tanjung Aru Station to Papar town of 38.5 kilometres away. This steam train which runs on the North Borneo Railway uses steam engines which are part of the only few functional wood burners left in the world, according to the Engine Museum, United Kingdom.
Tanjung Aru Station is where passengers board the train. Each of us were given a train passport, a boarding pass and a map of Kinarut and Papar town at the counter before proceeding to board the train. At each station, we will receive a coloured chop on our passport to indicate that we have checked in. The journey takes around 4 hours departing at 10am from Tanjung Aru Station for Papar town.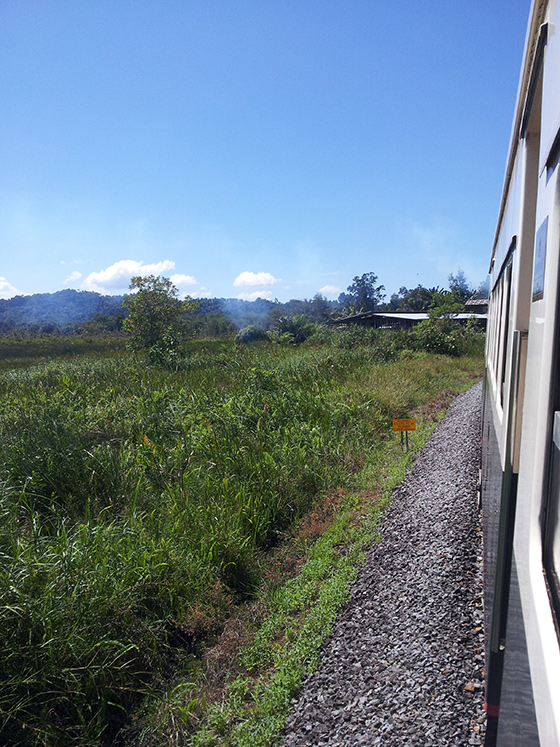 As the train departs, the next stop would be Kinarut Town. In between, we will pass by Putatan which overlooks the coastline view of the South China Sea on our right. Windows are open throughout the journey to allow passengers to experience the 1900s era of the steam train and as well as for photography lovers like us to snapshot at different angles. Throughout the journey of 40 minutes before arriving Kinarut Town, we were served light breakfast with the choice of Tenom coffee or Sabah tea. Kinarut is a small town where wooden shop houses can be seen which further enhance the heritage experience of that era. The main attraction of the town would be the Buddhist Tien Nam Shi Temple that features 18 statues of Buddhist monks. With the extremely hot weather on that day, my visit to the temple was cut short and I quickly headed back to the train and was pleased to find cold towel ready on the table.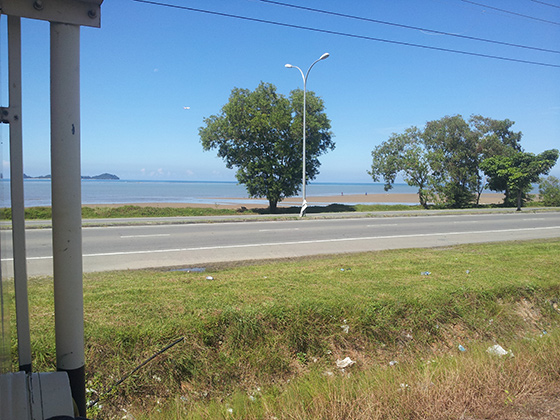 The train departs from Kinarut Town at 11am for Papar Town. Before arriving Papar, the train would pass by the Kawang Forest Reserve which is a sight one shall not miss. Along this route, enjoy the countryside view of mangrove jungles, paddy fields and plain greenery before the train takes us into a total darkness through the 450 metres Pengalat Tunnel. Then, the train brings us further across the Papar river over a steel bridge and finally we arrived this small town that is more well developed compared to the earlier town, Kinarut. My friend and I managed to grab some fruits from one of the shops before heading back to the train for our Tiffin style set lunch.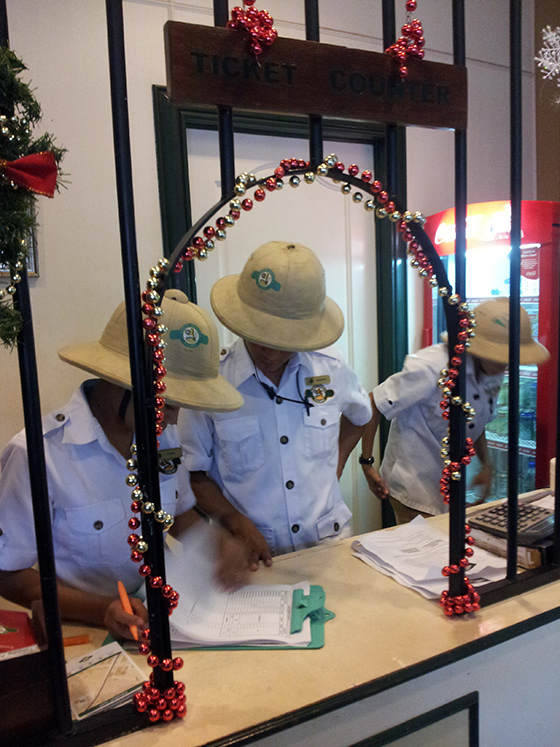 The ride on the North Borneo Railway is yet a short and remarkable journey that gives us a reflection of the 1900s era. The service given on board along with the cosy seating further lifts the mood of being on board a steam train. All you have to do is just head down to Kota Kinabalu, Sabah and get yourself a ticket on a journey that will transport you back in time.
About the author: Onn May Ling lives in Petaling Jaya and is currently new to writing on places she has visited. Her interest is on reading, writing on Science subjects and eating.
Subscribe now to never miss a post!
Subscribe to our email updates or join us on our Facebook page, right now!
Travel related questions can be asked in our Telegram channel or in our Travel community.