Calling all aspiring paleontologists and dinosaur enthusiasts! Experience a time warp to the Mesozoic Era at Dinoscovery by Dinosaurs Live!, Asia Pacific's first-of-its kind world-class interactive, edutainment dinosaur exhibition at Avenue K.
Featuring reengineered life-size animatronic dinosaurs in true-to-life adventure-like settings, the 13,000 square foot exhibition invites visitors to travel back in time and learn about dinosaurs via 15 hands-on, experiential and highly interactive educational activities whilst offering a sensory feast of endless fun for the whole family!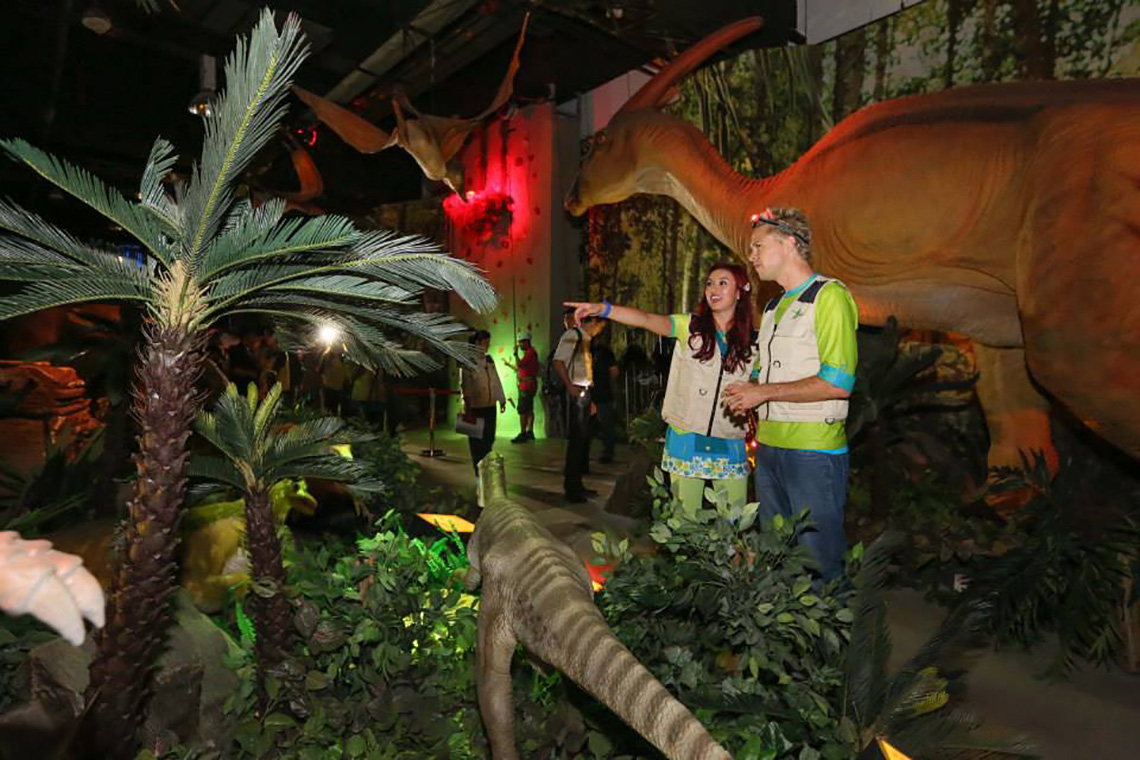 Dinoscovery by Dinosaurs Live! is designed to provide a highly exhilarating experience whereby visitors are able to see larger-than-life dinosaurs move and hear them roar in their habitat. Apart from that, the exhibition's mini cinema also provides visitors the chance to see these reptiles in 3D.
Amongst the exhibition's star attractions include the Dino Quest, a Radio Frequency Identification (RFID) based scavenger hunt which will propel the visitors through a time warp and transform them into paleontologists on the hunt for dinosaurs and specimens. Visitors will be equipped with a paleontologist map and a RFID band which will guide them through the hunt to detect nearby specimens. Upon completion of the activity, visitors will receive a Junior or Expert Paleontologist certificate at the redemption and merchandising counter.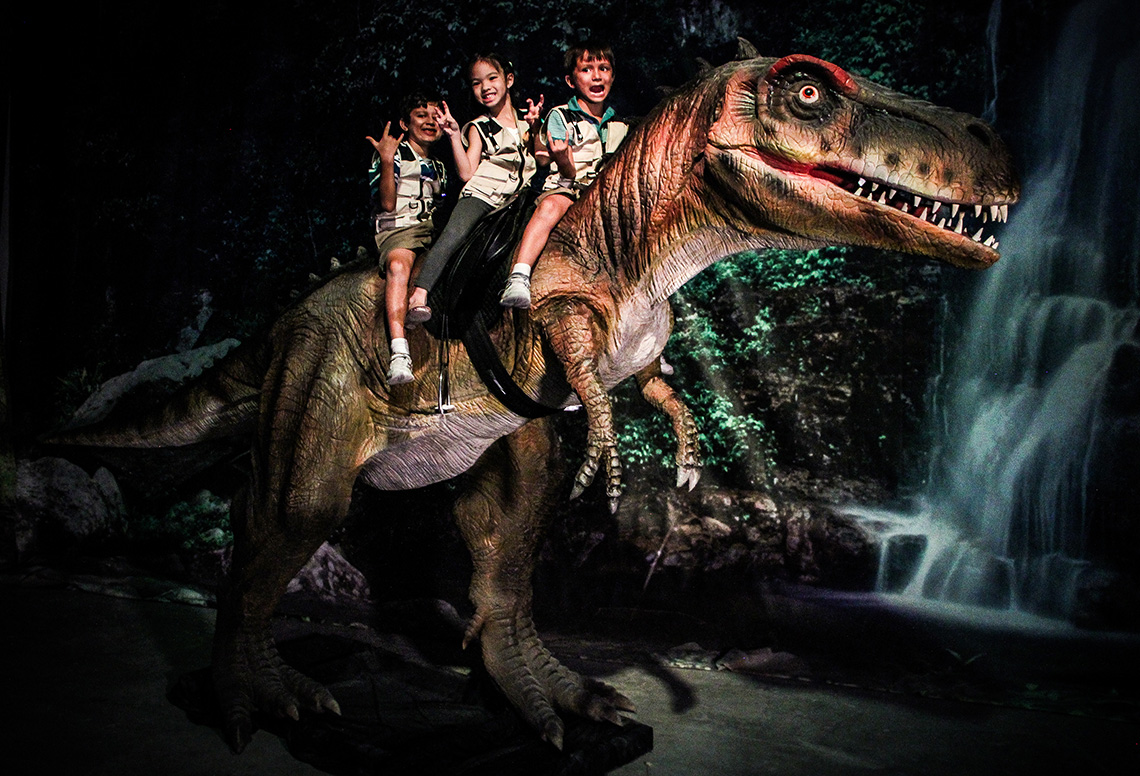 Other exciting activities include the opportunity to participate in an adventure to save the Diplocuses by shooting pesky mosquitoes, excavating fossils at the sand pit, climbing a wall to have a glimpse of a Pteranodon's nest, handling dinosaur poo, challenging a Gallimimus in an interactive race, and learning about the evolution of dinosaurs by analyzing and comparing present-day animals such as chickens and elephants with dinosaurs as such the Theropod and Sauropod.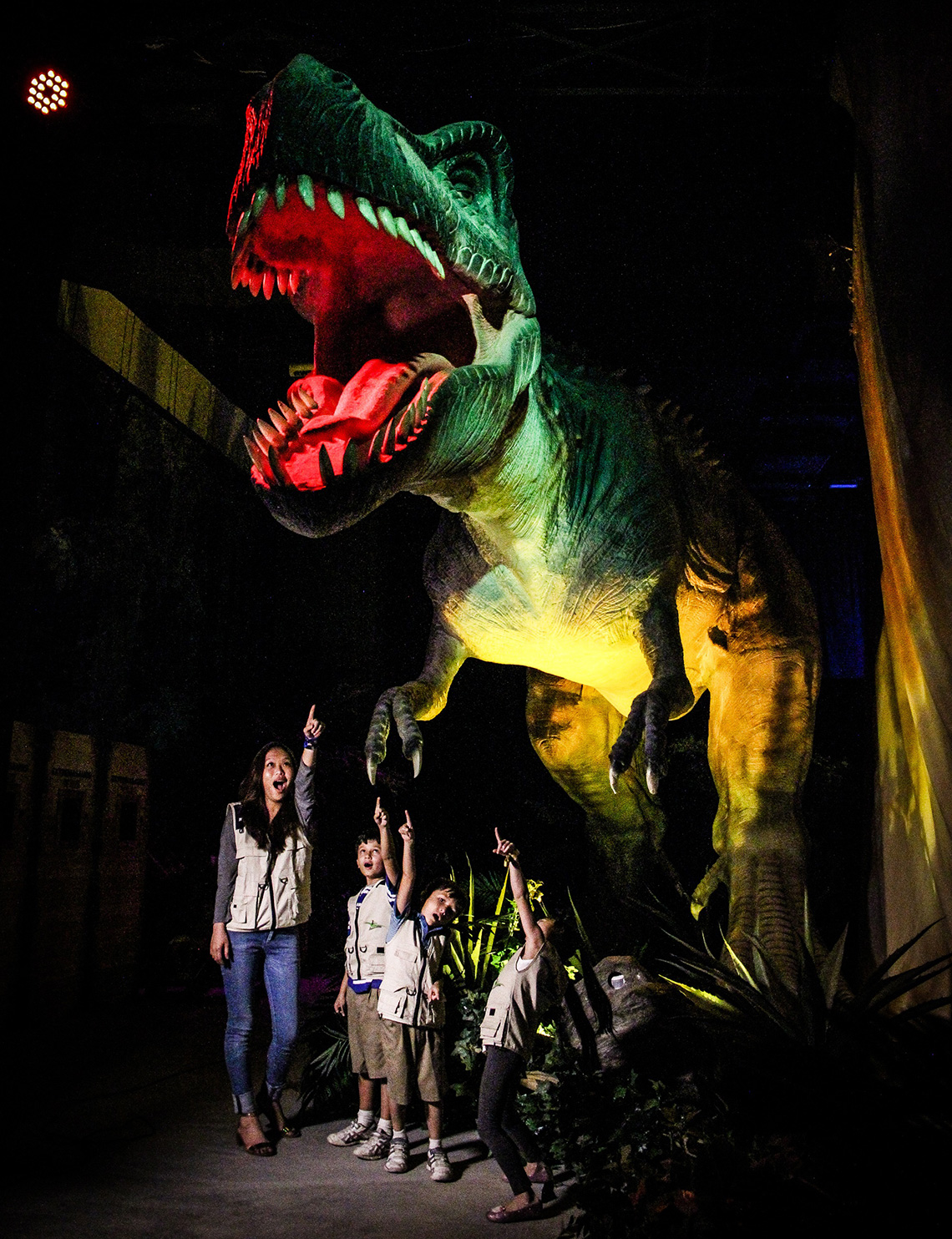 Visitors may also enjoy delectable fusion food while quenching their thirst with a variety of unique mocktails and freshly brewed coffee at the Discoveria Cafeteria. Unleash your inner paleontologist today!
Entry Fees & Opening Hours
Tickets for children aged 17 years and below are priced at RM35 for Malaysians and RM50 for non-Malaysians while tickets for adults are priced at RM25 for Malaysians and RM40 for non-Malaysians. Opening hours are 10am to 7pm on weekdays and 10am to 8pm on weekends including school and public holidays.
Contact Details & Address
Level 4, Discoveria @ Avenue K Shopping Mall
156, Jalan Ampang, 50450 Kuala Lumpur
Phone: +603 2181 7218
For more information or enquiries on the exhibition, contact the exhibition hotline 03 2181 7218, log on to discoveria.com.my or visit Discoveria's Facebook page at facebook.com/discoveria.kl.
Location Dinoscovery by Dinosaurs Live!
Suggestions?
Got any good tips to share with us? Do you know of any great things to do in Malaysia, or tips on the best places to eat? Let us know by leaving a reply below!
Subscribe now to never miss a post!
Subscribe to our email updates or join us on our Facebook page, right now!
Travel related questions can be asked in our Telegram channel or in our Travel community.