Located over six thousand feet above sea level and 51km northeast of Malaysia's bustling capital Kuala Lumpur is the Genting Highlands, Malaysia's premier tourist destination and getaway. For any person visiting Malaysia, Genting is a complete must-see, bursting with all manner of entertainment prospects, fine dining experiences and luxury accommodations that make the vast majority of Asia's resorts look pale in comparison.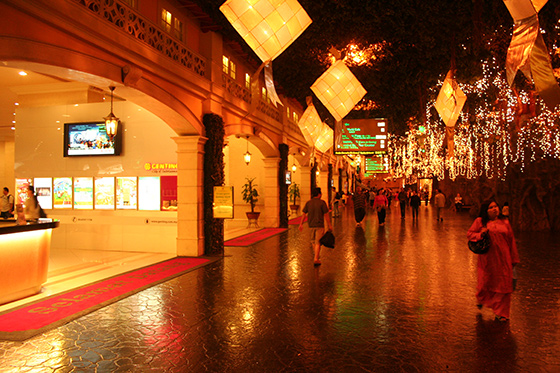 Arriving in the Genting Highlands, one is likely to feel rather awe-struck. Jutting out of the top of the most verdant of hills, the resort offers spectacular views of the surrounding area and countryside. Peaks and hills pop up out of the clouds creating a magnificent and heavenly atmosphere, one that seems exceptionally different to the hot bustle of the Malay archipelago's less vertiginous regions thanks to the spring time weather and temperature that Ulu Kali Mountain experiences all year round. Many visitors' first experiences of the resort will be via the amazing cable cars that run up to the top of the mountain, a trip that offers views that one can only describe as one of a kind.
In terms of entertainment, Genting excels. There's an indoor theme park featuring all manner of fun and exciting rides for people of every age as well as an indoor snow area! The indoor park is surrounded by a huge range of restaurants, bars and eateries too; the Coffee Terrace buffet restaurant, western-themed Bubbles & Bites, and the exquisite Genting Palace Restaurant, to name but a few. The resort also features an even more exciting outdoor theme park featuring dizzying rides and even more restaurants, making this a place where no one could feasibly run out of things to do and see.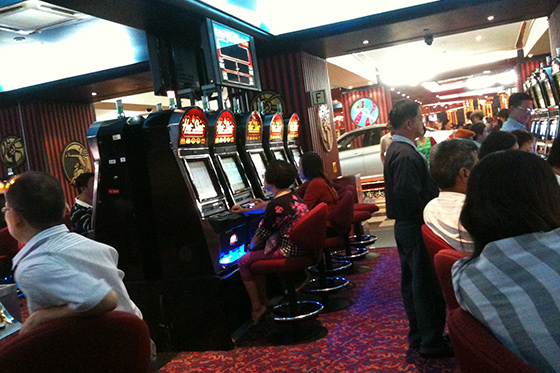 Resorts World Genting also features the country's only casino with multiple outlets throughout the complex, named Casino de Genting. Here players can enjoy all of the slots, table games and experiences one would only usually find on the Las Vegas Strip. Should you decide to try your luck, perhaps it is wise to brush up on your playing skills, for example by doing a few online games at 918kiss.
For adults, Genting Highlands features even more amazing things to do. The hotels dotting the resort feature a great number of bars and terraces that look out over the surrounding countryside, and late night thrills can also be enjoyed at the Genting Club 360 Bar, Cloud 9 nightclub and The Patio wine and whisky bar. All of these regularly feature world-leading acts and bands that make whiling away an evening a complete joy!
Finding suitable accommodations is quite easy, just do an easy Google search for Genting Accommodation and several links with all options pop up. Those that are looking for splurge should either chose Geo Resort & Hotel or Genting Grand. A little bit further away from the busy mountain resort is Grand Ion Delemen Hotel, another fine 5 star hotel. Those that simply want a great bargain should go for a stay at First World Hotel, for years one of the biggest hotels in the world.
Have you ever been to Genting? What were your favourite parts of this amazing resort? Let us know your thoughts in the comments section!
Subscribe now to never miss a post!
Subscribe to our email updates or join us on our Facebook page, right now!
Travel related questions can be asked in our Telegram channel or in our Travel community.