It is not easy to miss the Istana Balai Besar palace as its unique traditional and cultural finishing catches your eye right in the middle of the Kota Bharu town.
Istana Balai Besar can boast being the oldest place in Malaysia. Its unique Great Hall is still used for royal ceremonies such as the crowning and coronation ceremonies. The palace also serves as an institution to preserve Malay heritage and tradition. Muhammad Salleh, a craftsman from the neighbouring state of Terengganu, is accredited for the fine works of Istana Balai Besar. Touted as the "most skilled craftsman in Kelantan" then, Muhammad Salleh was commissioned to produce a structural piece of art. His superb craftsmanship and the wonders of his works can be admired until today as they have remained unharmed by time.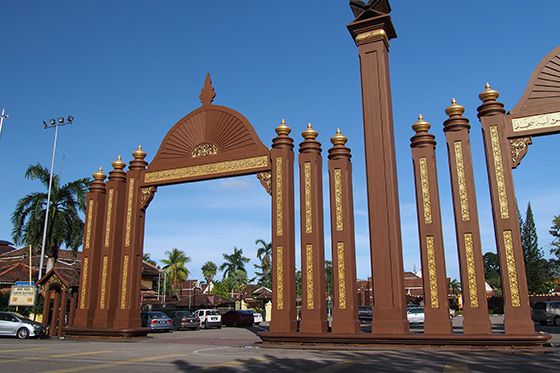 Work on Istana Balai Besar first began in 1842 and the palace was completed shortly two years later in 1844 during the rule of Sultan Muhammad II. Built on a land spanning 1.6 hectares, the palace was constructed to replace the old one located on the Saba Island at the east coast of Sungai Kelantan. Saba Island was the centre of the Sultanate ruling in Kelantan before the year 1842 but due to erosion caused by flooding which was an almost annual affair, the centre of the ruling was shifted to Kota Bharu.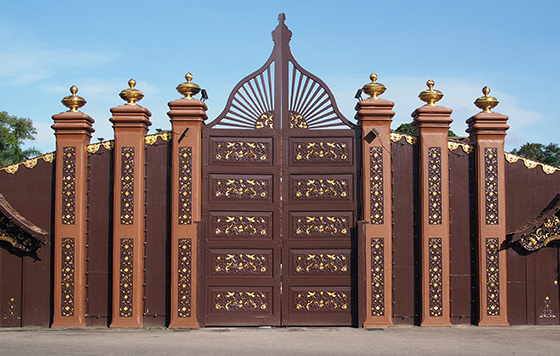 Close by the palace is another attraction – a house which served as a workshop to produce bunga emas ("golden flowers"). These bunga emas are presented to the Burmese every three years back then as a token of friendship. As Istana Balai Besar is unfortunately not open to the public, pop by the workshop and also, just admire the craftsmanship of the palace from afar. It is worth seeing even from across the street as its massive walls are beautifully engraved in smooth and unique carvings.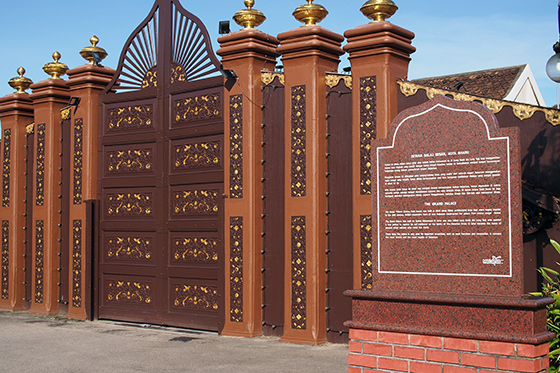 Map Istana Balai Besar
Suggestions?
Got any good tips to share with us? Do you know of any great things to do in Malaysia, or tips on the best places to eat? Let us know by leaving a reply below!
Subscribe now to never miss a post!
Subscribe to our email updates or join us on our Facebook page, right now!
Travel related questions can be asked in our Telegram channel or in our Travel community.