Written by Amanda Chini –
"If You Want Good Music, Know The Right Places & The Right People"
See, Malaysia is the type of country that follows stereotypes instead of setting trends, but recently there has been a change of wind direction as the nightlife in the heart of Kuala Lumpur has slowly begun to open it's channels and flow towards a more diverse and exciting scene.
We've had the recent disaster for our tourism side: FMFA 2014; due to lots of reasons best not mentioned as everyone's entitled to their own opinions, it was cancelled and the tourism percentage decreased disastrously. However, this still doesn't affect the nightlife scene in the city center; if you head down towards Changkat Bukit Bintang, you can find yourself right in the smack middle of many options and types of places with quite a good variety.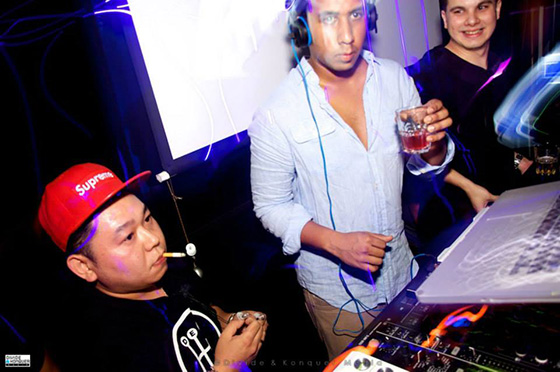 Pisco's would probably have the entitlement for simply being one of the top, most overcrowded bars for expats and the high-end society of Kuala Lumpur; owned by Spaniard, Nico who's worked his little gem from scratch and dedicated real time and effort into his venue alongside his partner Yvonne which just proves to show business and personal can mix, and the good vibes this Spanish tapas bar emits. Not only does he have several funky/soul/reggae musicians in to play live music, but also usually during the hustling busy weekends, Sound Love Affair takes place. What is Sound Love Affair? The love of good sound enjoyed by creative individuals, started up by none-other than Friz; Sound Love Affair portrays to be a night of deep, sensual house music played on the second floor of Pisco's where people can hardly weave through each other as it is chock-a-block jammed-pack full.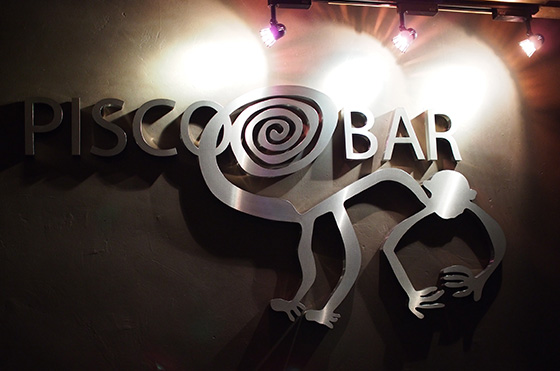 Just next door to this expat-sided bar, you are able to find yourself another venue to enjoy good deep house which is named Nagaba, owned by the same guy as Lust which is just opposite and is re-known for it's hot & sexy R&B nights with the local swag from the hood, Nagaba is three floors of fun to explore. On the rooftop, there are usually Sunday sunset parties taking place, on the second floor, deep and tech house music fills your ears and usually once a month, a talented international DJ is brought in to pump up the vibe. On the bottom floor, it's more of an exclusive lounge and restaurant to enjoy good conversation with dim lights and shots by the bar all night long.
Moving on a little further, Frangipani's is another good spot to enjoy tech-house, usually with Jonathan who's a resident DJ there as well as a fabulous social-butterfly; not only is there good tech-house music, but a fresh array of sound selection such as the classic R&B and old-school hip hop, minimal house, Latin house, and vibrant tunes that make you want to get on your feet and shake what your momma gave you. Although Frangi's is well known for it's ever famous 'Gay Nights' on Friday, do not be fooled, it usually tends to be full of the hottest girls, since sleazy men don't try and feel them up.
The spots mentioned previously are venues you'd definitely want to check out if you are more on the deep-house side of music rather than commercial songs, which are in turn fun to have a night out with your friends, but always know where to go in case you want to change it up a little. Amongst this busy street full of bars and pubs, there are also several English pubs with raucous loud music and disco lights, etc. just like a bar in England, and during weekends, this is one of the busiest streets in town, the hustle and bustle of KL never sleeps!
Coming up soon towards August/September 2014 in Jalan Mesui will be a new bar named Favela (after the Brazilian street bars – like the 'barrio' in The City of God) owned by Tunku Khairil which will have a hotel attached and furthermore adding on the delight of being able to host amazing rooftop parties on the very top which also has a swimming pool. Latin vibes, crazy rhythms and fun entertainment alongside amazing cocktails are all to be expected for awaiting Changkatters, keep on the look out for it!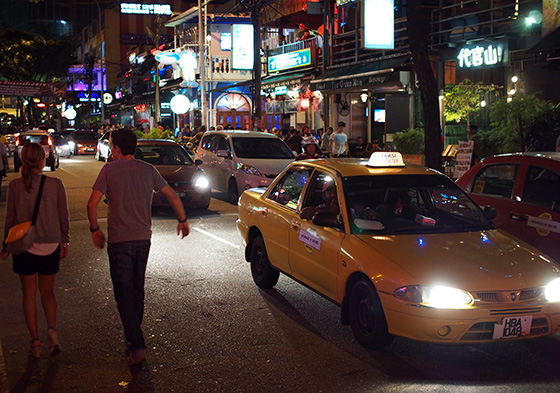 You will never run out of things to do in KL, you just have to find a good crowd to run with, and know what options are available. Food is also served in most of the bars and pubs in Changkat before 11pm, and some of the pubs even have real bacon and lots of steamboat stalls for the aftermath and hangover of a drunken night are placed all around this area. Hope this article is helpful as it is entertaining, so you guys can explore the nightlife and see that Beach Club is actually not the spot to be, as most unhelpful taxi drivers take you there if you're a tourist and ask them where to party. You will always find the secret good spots in every city, good luck!
Subscribe now to never miss a post!
Subscribe to our email updates or join us on our Facebook page, right now!
Travel related questions can be asked in our Telegram channel or in our Travel community.