Many are still not sure what the Peranakan term means. However, they are more likely to have heard or be familiar with 'Baba and Nyonya'. The well-known community was formed when the culture of the Malays were assimilated into the lifestyles of the Chinese. While maintaining their names and religion, the Chinese do converse in Malay, eat with their hands and don traditional Malay clothing. The Peranakan community is particularly concentrated in the Straits Settlements of Penang, Malacca and Singapore and today, the people of Malaysia are more colourful and we have a another category of delightful cuisine, good news indeed to Malaysians who simply love eating.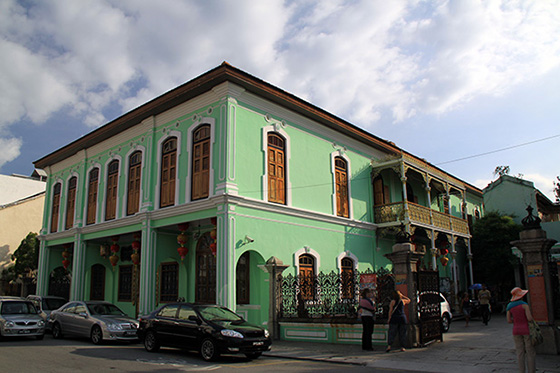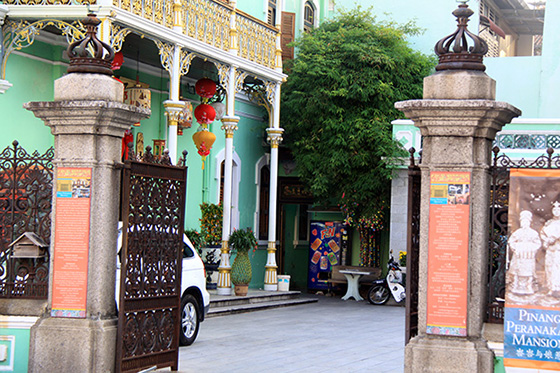 A testament of the Peranakans' presence is the renowned Peranakan Green Mansion in Penang which offers a glimpse of Baba and Nyonya culture, lifestyles and traditions from the olden days. Here, more than 1,000 pieces of antiques and collectibles are well-preserved and placed on display, leading to the mansion being known as a famous Baba and Nyonya museum.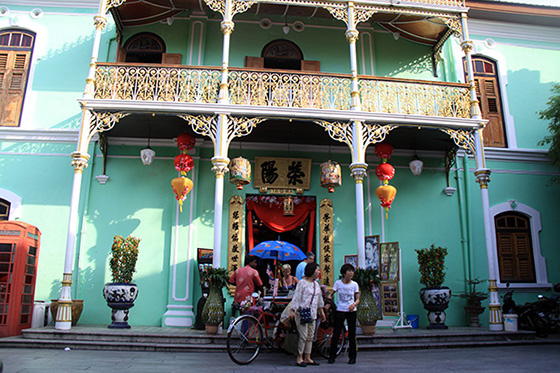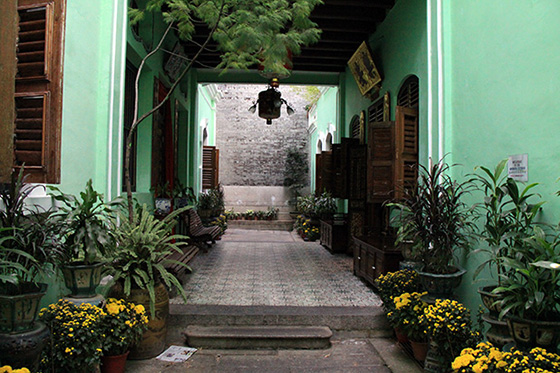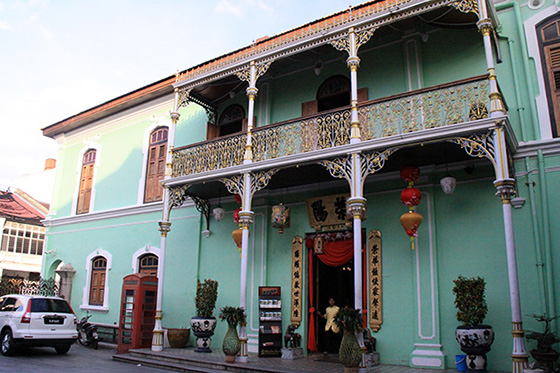 The building itself is an attraction. A marvellous construction at the end of the 19th century by one of the local personalities, Hai Kee Chan, although not a Baba himself, built his home in accordance with typical Baba culture by incorporating Chinese crafted wood panels alongside the British floor tiles and Scottish ironwork. Through many years of wear and tear due to neglect, the Peranakan Green Mansion has finally been restored to its glory.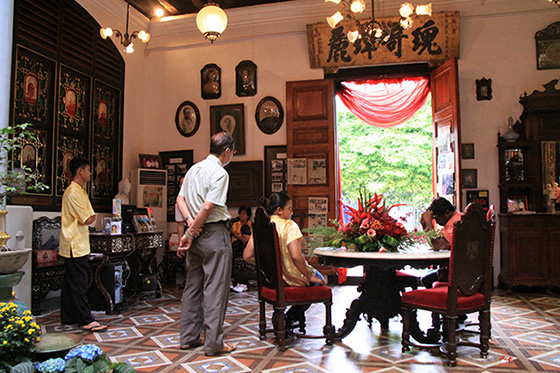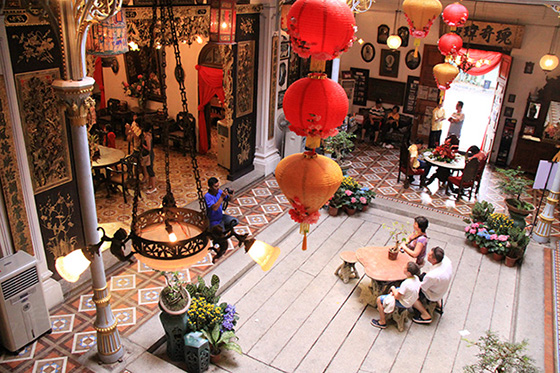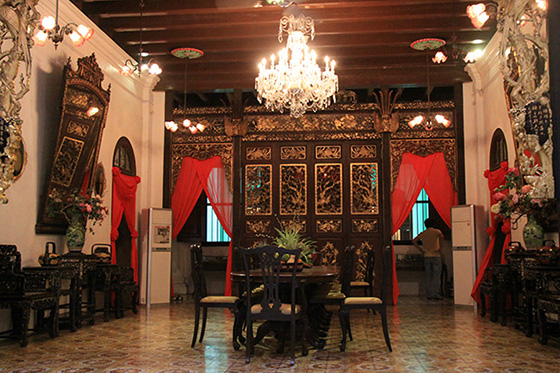 Although the mansion is open to the public daily including public holidays and school holidays from 9.30 a.m. to 5 p.m., pre-arrangements to visit must be made in order to control the crowd to maintain the beauty and exquisiteness of the mansion. To set foot into the mansion, adults will be charged a fee of RM 20 while children below 6 get to enter for free. If you'd like a guided tour, you can arrange for one but they will only be conducted if you have made prior arrangements and are visiting in a group of at least 5 people.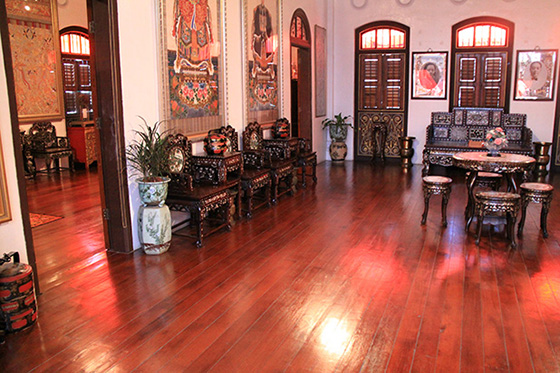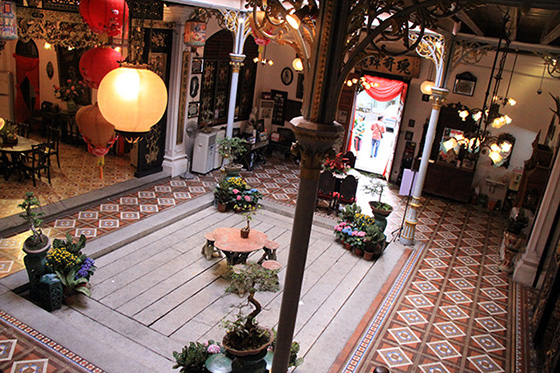 In order to preserve the lifelines of this structure and its antiques, security cameras were installed to monitor the mansion's condition and to also ensure that visitors behave themselves! Eating and drinking in the mansion is strongly forbidden as well as videography and photography. If you have somehow defied the rules and have captured some shots of the mansion, please do obtain a written consent from the management before using the footage for whatever reasons. If you are wondering why the strict rulings, it is only to ensure that heritage and history are well-preserved for the generations to come.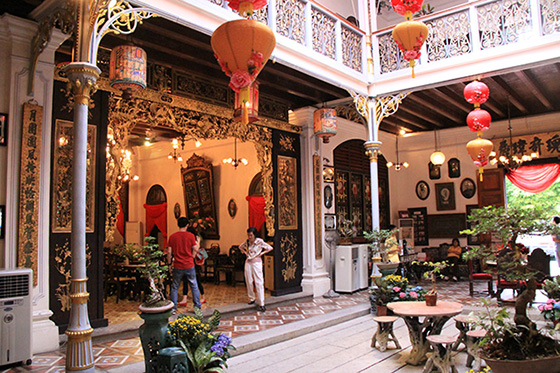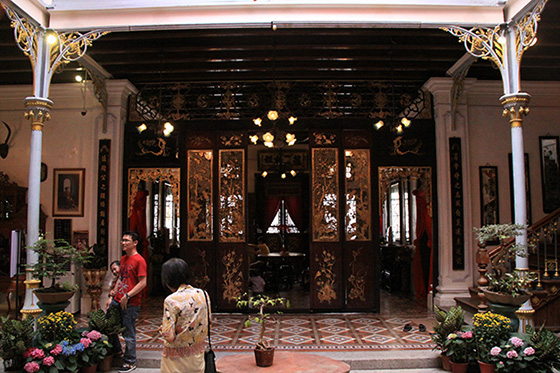 Contact details & address
29, Church Street
10200 Penang, Malaysia
Tel : +604-2642929
Email: [email protected]
Website: pinangperanakanmansion.com.my
How to get to the Peranakan Green Mansion
To get to the Peranakan Green Mansion, take a RapidPG bus ride from the center of Georgetown. Be sure to take the one that's heading to the Chulia Street area (bus numbers CAT, 103, 204 and 502 should take you there). Church Street is right in the heritage centre of Georgetown. Every taxi driver knows the place, but it might be difficult finding a driver that agrees on using the meter (Penang taxi drivers are notorious for that). If you are exploring Penang by rental car, you can park it directly along Church Street near the mansion.
Opening hours & entrance fees
Peranakan Green Mansion is open to the public daily from 9.30 a.m. to 5 p.m. (including public holidays and school holidays).
Adults pay RM20 entrance fee, children under 6 may enter for free.
Hotels in the area
Popular hotels and guesthouses in the near vicinity of the museum are: 23 Lovelane Penang, Eastern And Oriental, G Hotel, Evergreen Laurel, Equatorial Hotel, Cheong Fatt Tze Mansion, Traders, Clove Hall, Campbell House, Yeng Keng Hotel, Hotel Royal Penang, Hotel Penaga, Bayview Hotel Georgetown, The Northam All Suite, Eastin Hotel Penang and the Chulia Heritage Hotel.
Map
Suggestions?
Got any good tips to share with us? Do you know of any great things to do in Penang, or tips on the best places to eat? Let us know by leaving a reply below!
Subscribe now to never miss a post!
Subscribe to our email updates or join us on our Facebook page, right now!
Travel related questions can be asked in our Telegram channel or in our Travel community.