Malacca (Melaka in Bahasa) was already famous during colonial times. First the Portuguese set foot here, followed by the Dutch and the English colonials. Especially the Dutch left their marks. There still a great example of Dutch architecture known as 'Stadthuys'; build in 1660. The Dutch Christ Church was built in 1753. Both buildings are still in use. The city itself has besides the two buildings not that much to offer. It's best to visit the city for a maximum of two days, and then continue the trip through Malaysia. It will take about 2,5 hours by rental car or taxi to reach Malacca. You can also use the bus or train to get there (though the train doesn't stop directly in Malacca, but a 30 minute taxi ride from the town). Should you plan to visit Malacca, also consider paying a visit to Gunung Ledang; a beautiful recreational park at a 20 minute drive from the city.
Popular attractions in and around Malacca
Malacca was listed as a UNESCO World Heritage Site in 2008, together with Georgetown. Both cities have a wonderful historic center, with typical building styles of former times. Many of the attractions can be found within the limits of the Heritage Site. Below a list with todo's in Malacca. Besides the historical highlights we also listed a few other fun things to do in the city.
Christ Church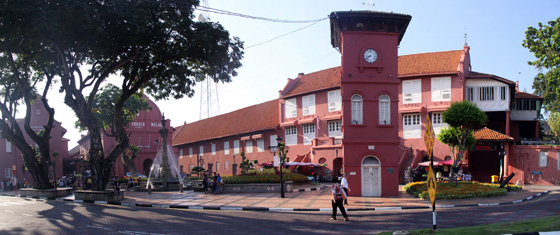 In Malacca city center you find the beautiful Christ Church. Make sure you visit this attraction when you are in Malacca; though it is difficult to miss.
Stadthuys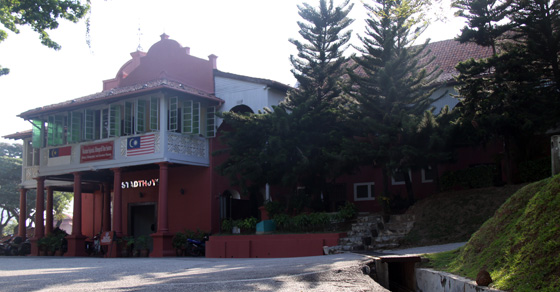 The old Dutch Stadthuys is located right next to the square (known as the Dutch Square) where you can also find the Christ Church. There is a guided tour inside the building.
St. Pauls Cathedral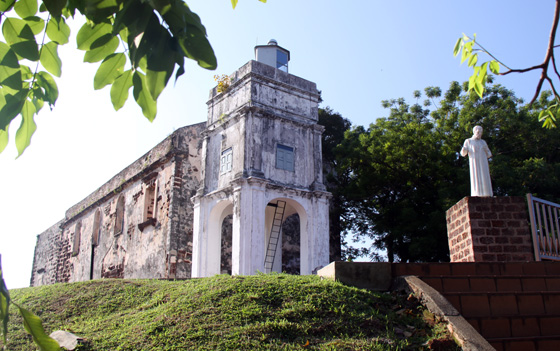 Near the famous Christ Church and the Stadhuys you will see the entrance to the path that leads up to the top of the hill called Bukit St. Paul; where you can find the ruins of the old St. Pauls Cathedral. Visit this attraction in the early morning to avoid the crowds and to enjoy a much cooler weather.
Porta de Santiago (A Famosa)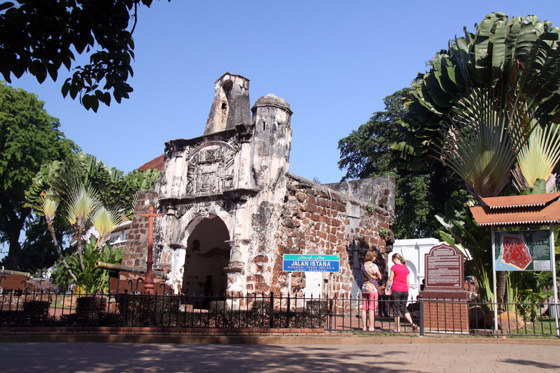 Right below Bukit St. Paul there is another sight that you should visit when you are in Malacca; Porta de Santiago or A Famosa. This is where you can see the ruins of a Portuguese fortress.
Jonker Street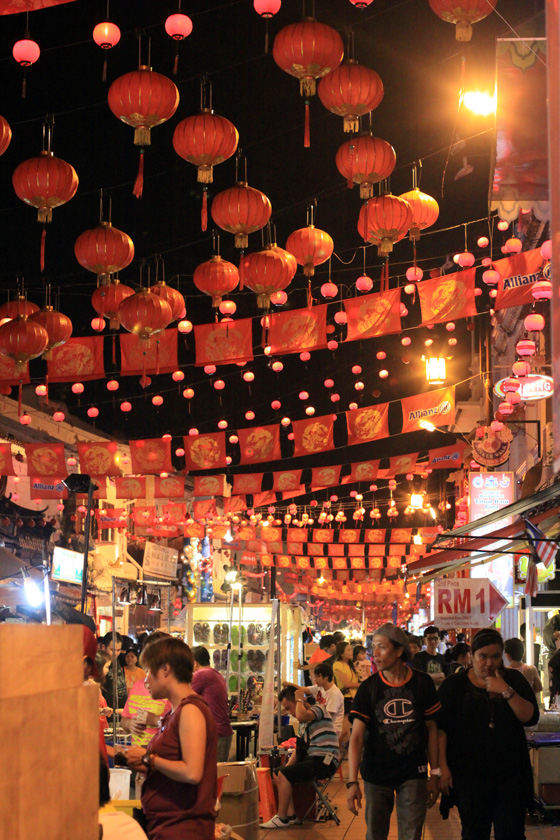 Jonker Street is where tourists can enjoy the popular night market during weekends. Besides many street vendors that sell all kinds of stuff (including typical souvenirs) there are also many places to eat or enjoy a snack or drink.
Cheng Hoon Teng Temple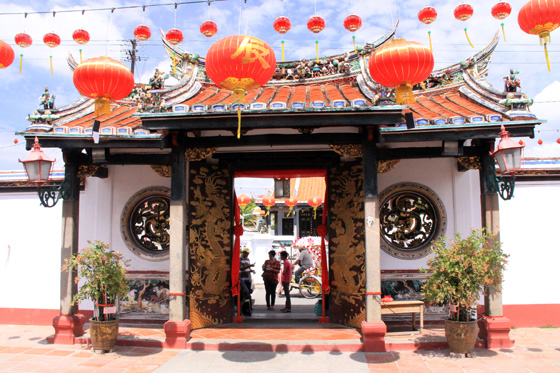 The most important and very beautiful Chinese temple where you can witness devotees doing their daily rituals. Especially pleasant to visit during Chinese New Year. Located along Temple Street.
Portuguese Settlement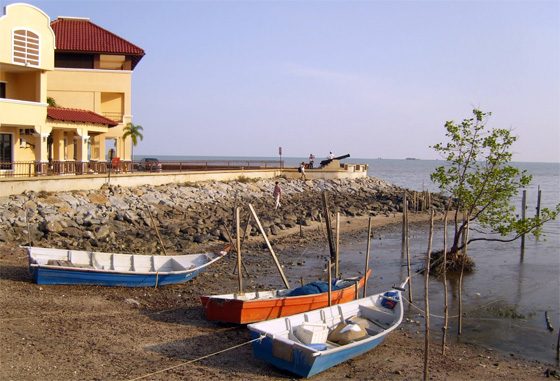 Located along the coast of Malacca, at a 10 minute drive from the city center. Here you can still breathe the Portuguese atmosphere, this is the place where the descendants of the Portuguese still live. Numerous small hawkers sell fresh fish, Portuguese style.
Malacca River Cruise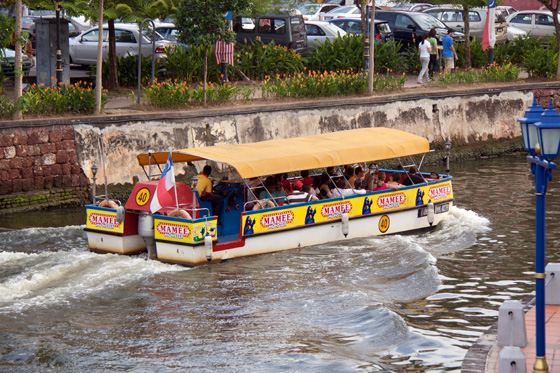 A nice way to explore the city. The river cruise operates daily until late in the evening. Best time to do the cruise is around sunset. During the first part of the cruise the sun still shines, but on the way back it is already dark outside and the area is beautifully lit (at some sections a bit too much perhaps).
Baba and Nyonya Peranakan Museum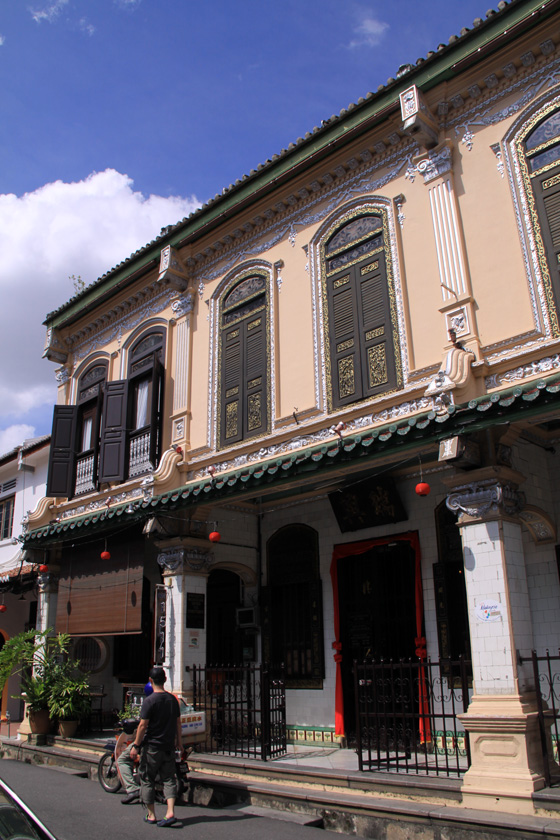 Learn everything about the Peranakan culture at this wonderful museum. Located near Jonker Street, along Heeren Street.
Taming Sari Revolving Tower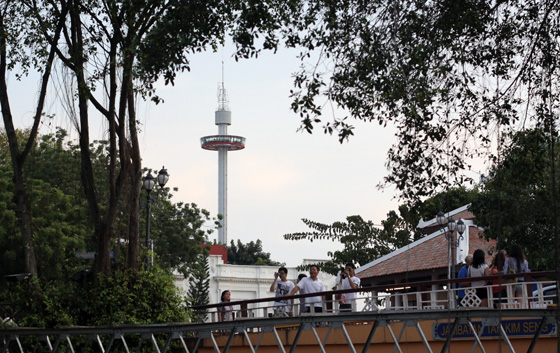 Enjoy breathtaking 360-degree views of the historic city and the coastline. A great way for a different perspective on the city of Malacca.
St. John's Fort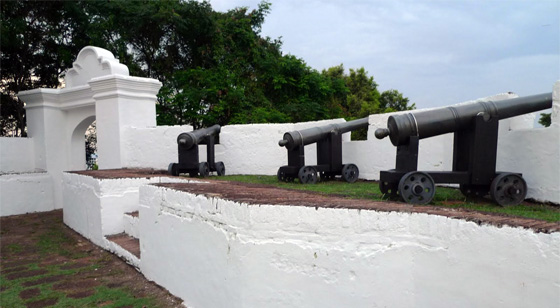 Not to miss when visiting Malacca. Remarkable because of the cannons that face inlands as in those days the main threat came from the mainland instead of from sea.
Francis Xavier Church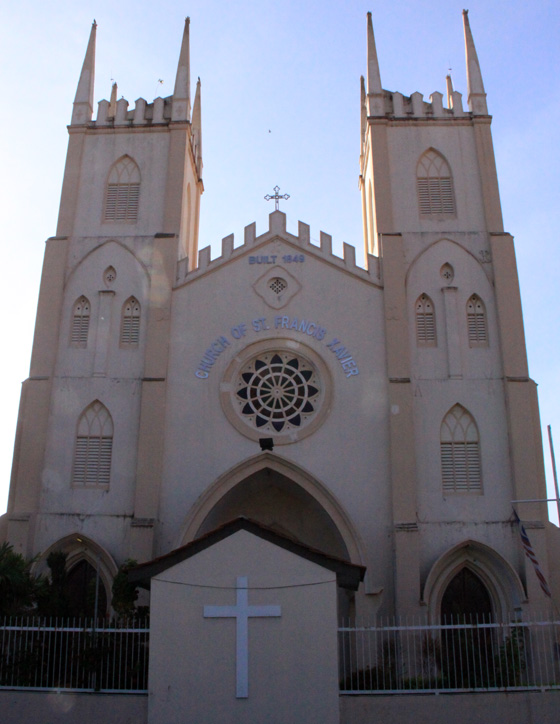 St. Francis Xavier was renowned for his Catholic missionary work in Southeast Asia during the 16th century. This beautiful Church at just 3 minute walking distance from the Dutch Square was named after him.
Zheng He Tea House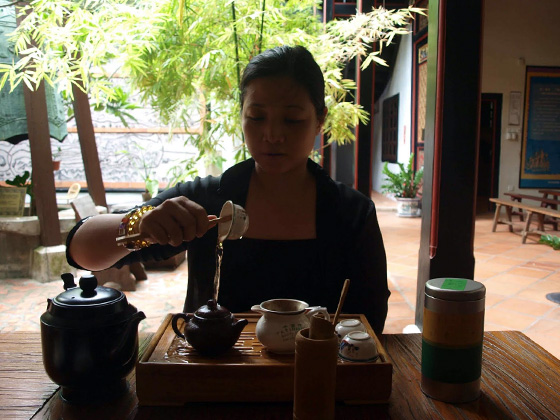 The Zheng He Tea House is an absolute delight. Enjoy the tea ceremony with extensive explanations about the history of tea.
Sunday Morning Antique Market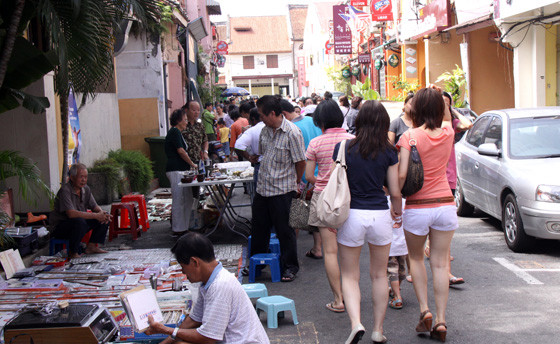 Every Sunday morning until 12pm you can enjoy the little antique market along Jalan Hang Lekir (right next to the popular Geographer Cafe).
Dataran Pahlawan Melaka Megamall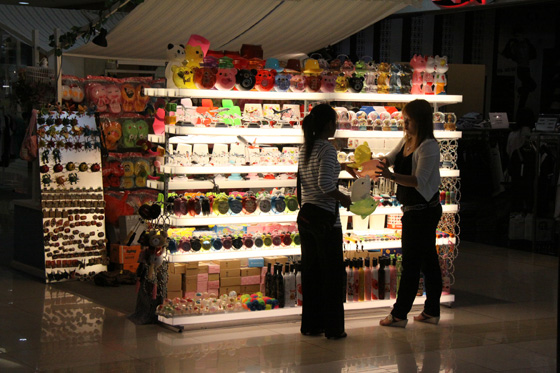 Dataran Pahlawan Melaka Megamall is one of the most popular malls in Malacca. It is located nearest to the Historical Center, at only a 5 minute walk from Jonker Street (& Dutch Square). If you would like to do some shopping, this is the place to go to.
Popular places to eat in and around Malacca
Limau Limau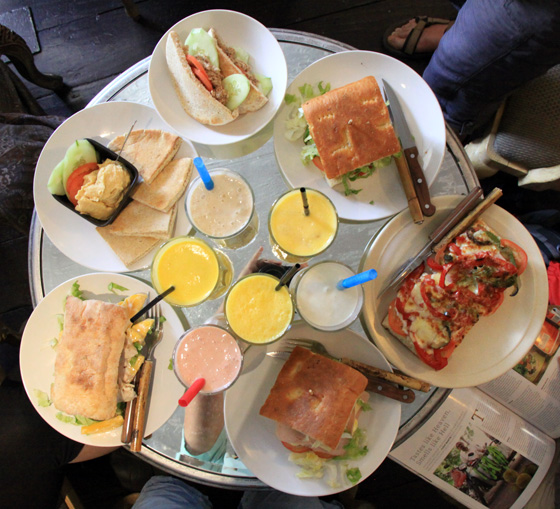 Limau Limau is a very nice and cozy lounge bar where you can enjoy delicious shakes and tasteful sandwiches. We always drop by for a nice western lunch (or breakfast). Limau Limau is located between Jonker Street and Temple Street (along Jalan Kampung Hulu).
Jonker Dessert 88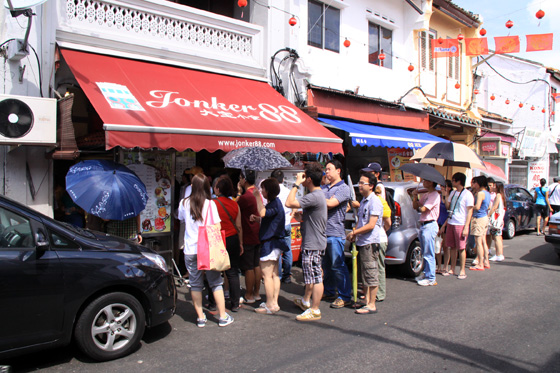 Perfect Cendol, great Sago Gula Malacca and delicious Laksa. At Jonker Dessert 88 you will always enjoy great food and snacks. Famous in and outside Malacca, the huge line in front of the place is proof of that.
Sate Celup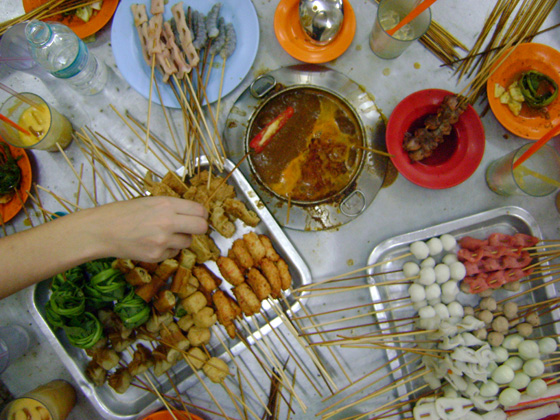 Very fun to experience. Sate Celup is a typical Malaccan way of eating sate skewers with all types of food, varying from meat, fish, seafood and vegetables. Restaurant Ban Lee Hiang along Jalan Ong Kim Wee is very popular among locals.
Hainan Food Street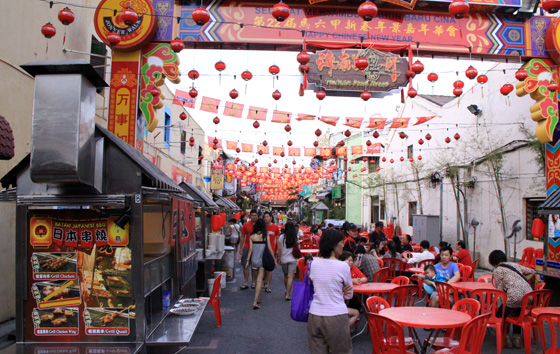 This crowded food street can be found along Jalan Hang Lekir (same place of the Sunday Morning Antique Market). At the end of the day all the small hawkers open for business, here you can eat at the small food court.
Mods Cafe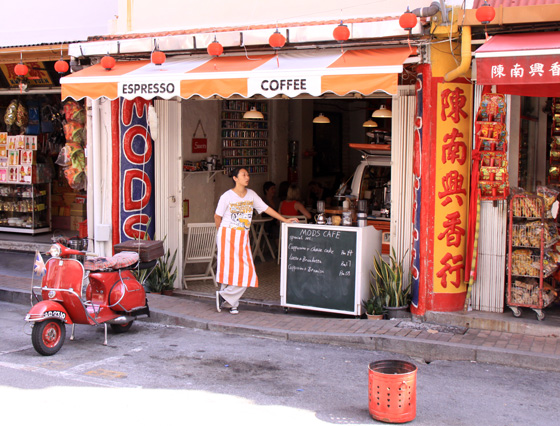 During our most recent trip we discovered Mods Cafe along Jalan Tokong (Temple Street, near the Cheng Hoon Teng Temple). The owner is a genuine Barista. He has all the equipment needed for making the best coffee in town. It is a very nice place with a retro atmosphere. We enjoyed a few fantastic cups of coffee.
Burgers at The Baboon House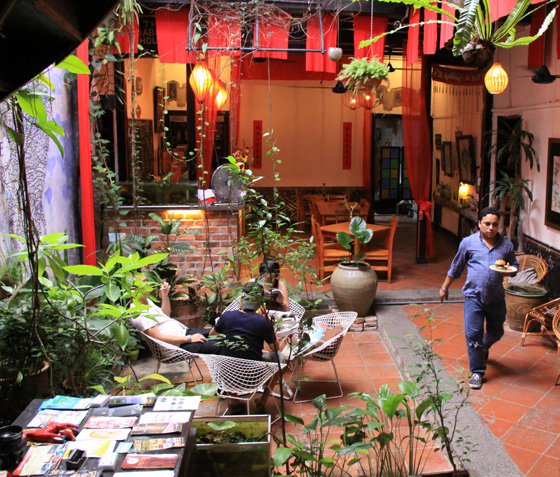 Our buddy from Melaka invited us to The Baboon House as he was certain we would enjoy their hamburgers. He was right; those hamburgers are delicious. I you are looking for a good place to enjoy a lunch, head over to The Baboon House on Heeren Street.
Suggestions?
Got any good tips to share with us? Do you know of any great things to do in Malacca, or tips on the best places to eat? Let us know by leaving a reply below!
Subscribe now to never miss a post!
Subscribe to our email updates or join us on our Facebook page, right now!
Travel related questions can be asked in our Telegram channel or in our Travel community.