Sarawak Cultural Village (Kampung Budaya Sarawak) is a very popular attraction near Kuching, in the state of Sarawak (on Borneo). Here you can experience local tribes in their authentic homes; you can learn their customs by participating in one of many workshops. The village is actually a living museum. Sarawak used to be inhabited by many different tribes that roamed the forests. Nowadays there are still tribes in Sarawak, but most of them live far away from civilization, deep in the jungles of Borneo. Unfortunately even there are they threatened due to deforestation.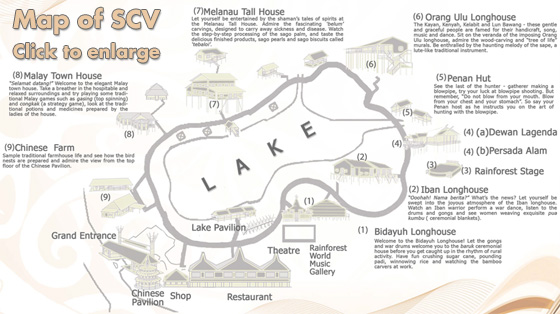 Tourists can learn about the many different tribes of Borneo. Within the village you can see many typical tribal houses, many of them are known as longhouses. Here a family or sometimes even multiple families lived together.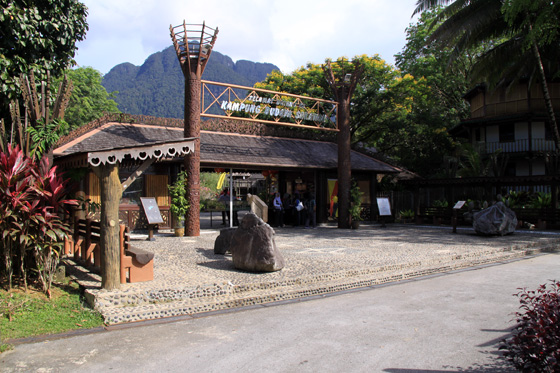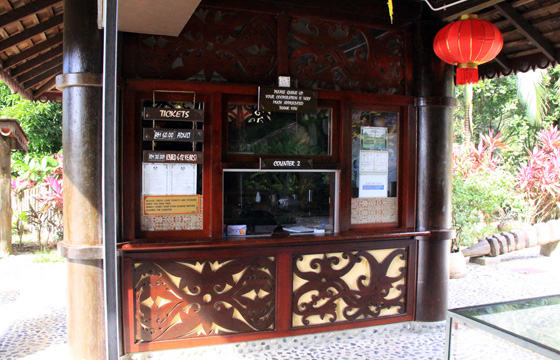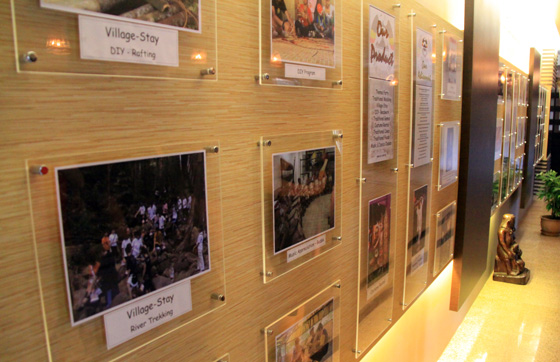 Highlight of a visit to the Sarawak Cultural Village is the dance performance where professional dancers depict numerous traditional dances; each dance originates from a different tribe. We were pleasantly surprised by this performance. There were quite a few hilarious moments during the 45 minute lasting show.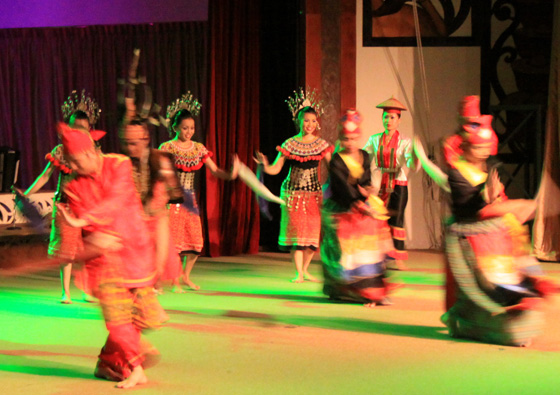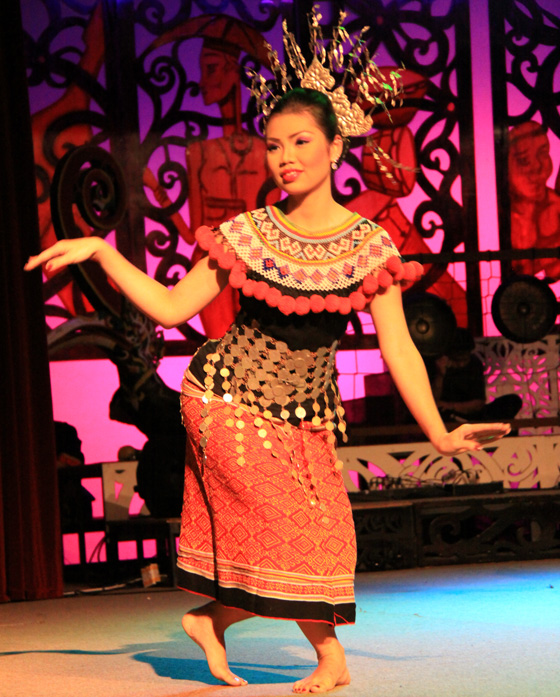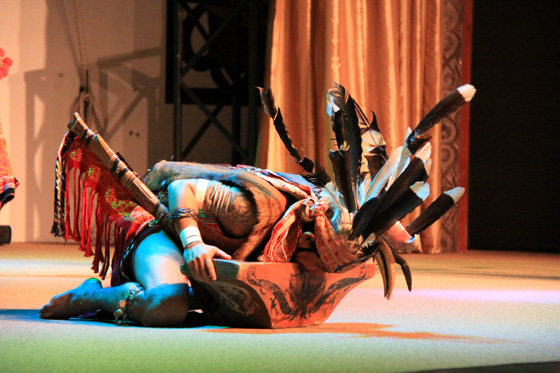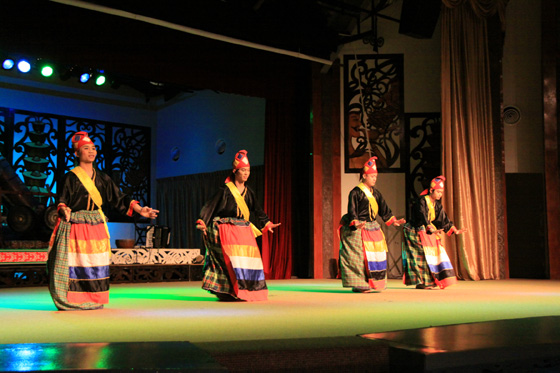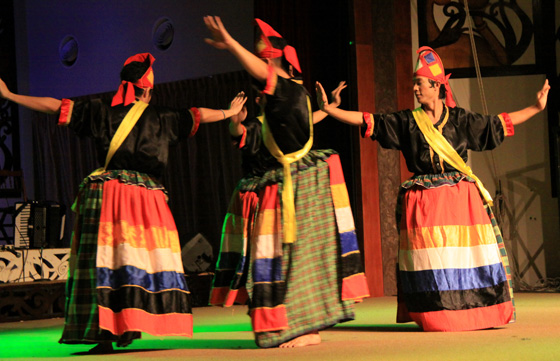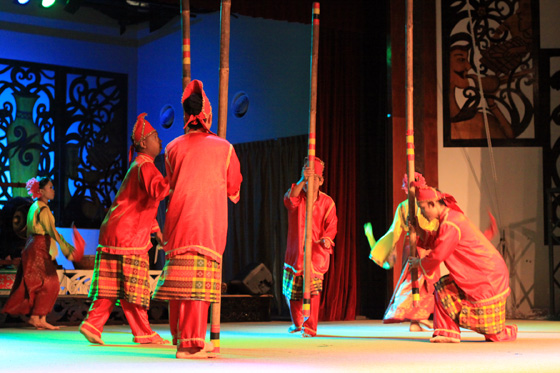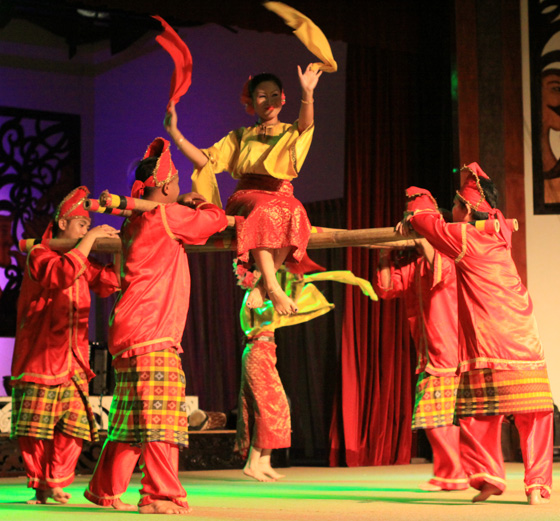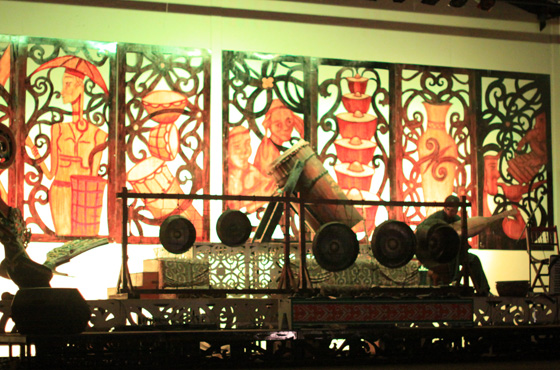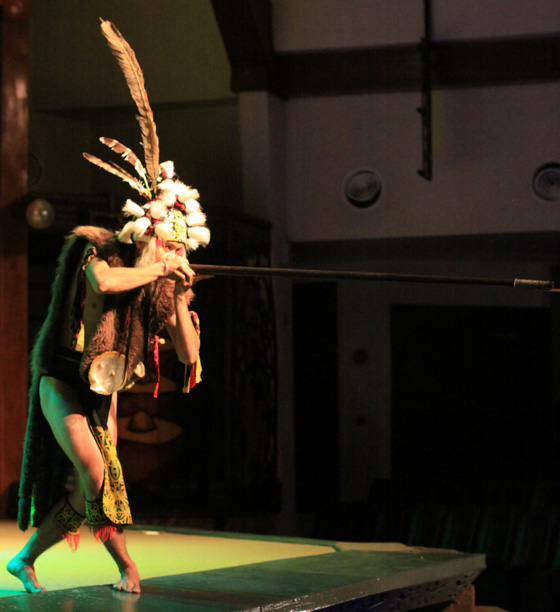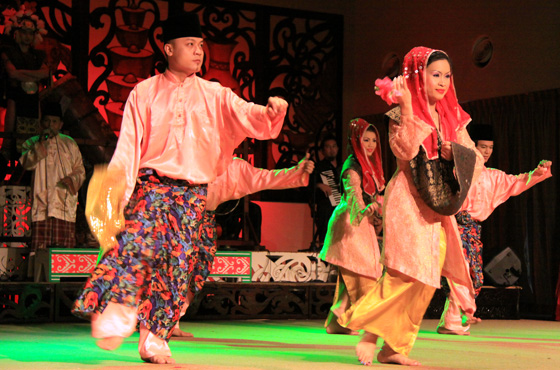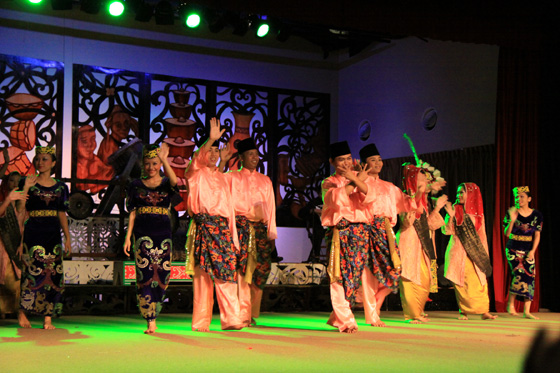 After the dance we were still able to walk through the village. Though there weren't any activities (as these end in the afternoon), we did get a good idea of the way the different tribes used to live. We also had a look in a few of the houses (including longhouses) which was very nice. To us it was probably even more fun to visit it this way, as we had a relaxed stroll through the village. Nobody else was there at the time. Kids will have a blast doing all the activities. They will make all kinds of traditional things, the whole day will be very educational for them.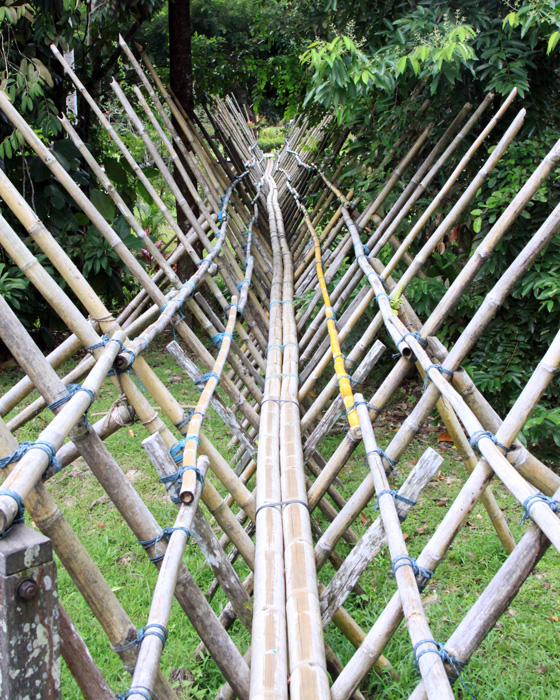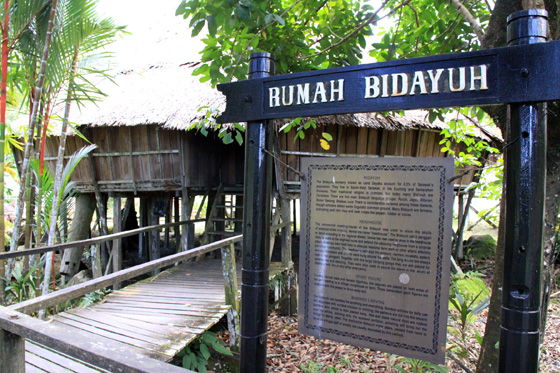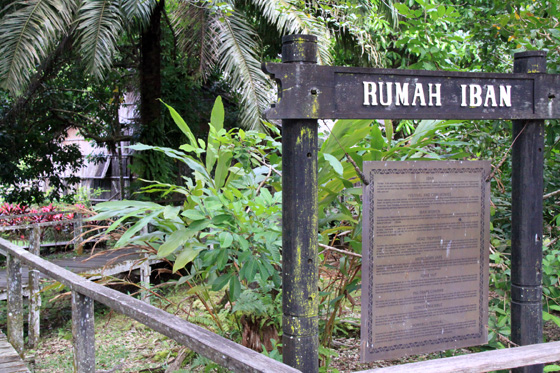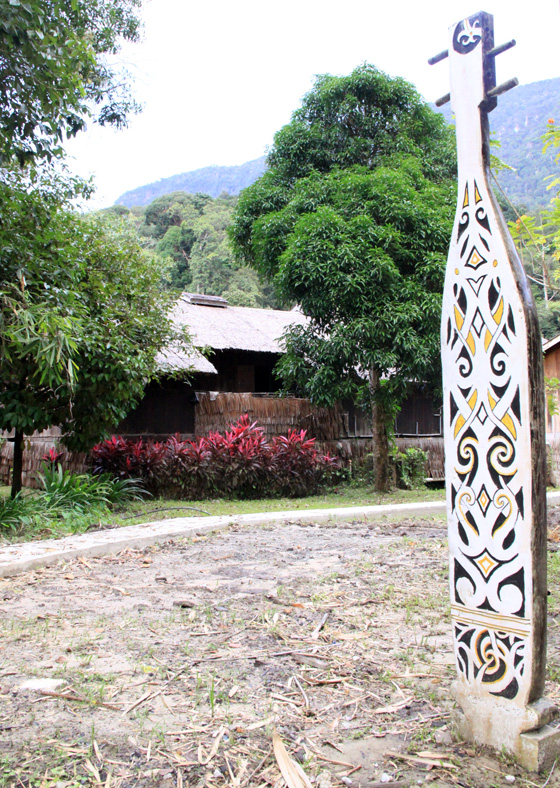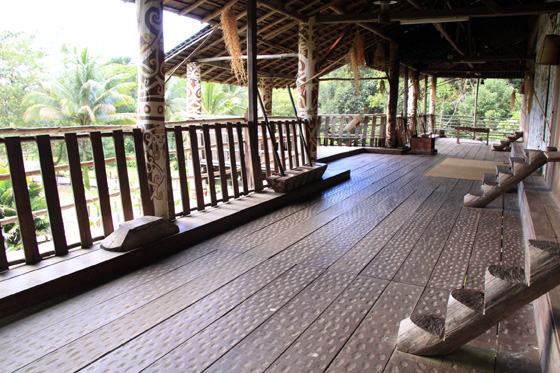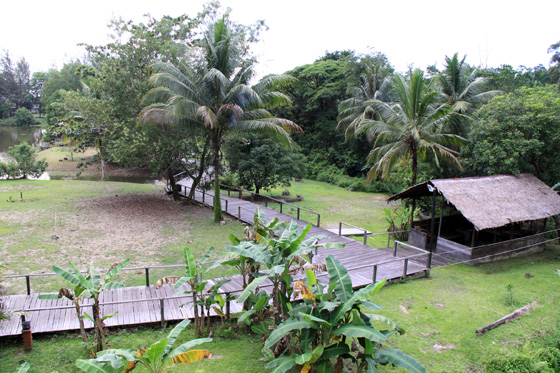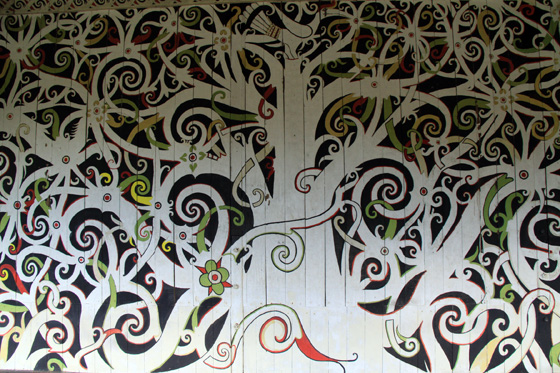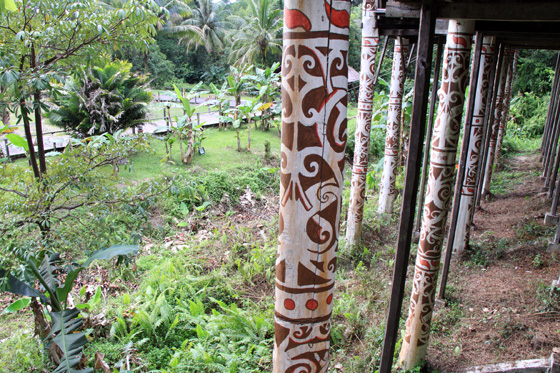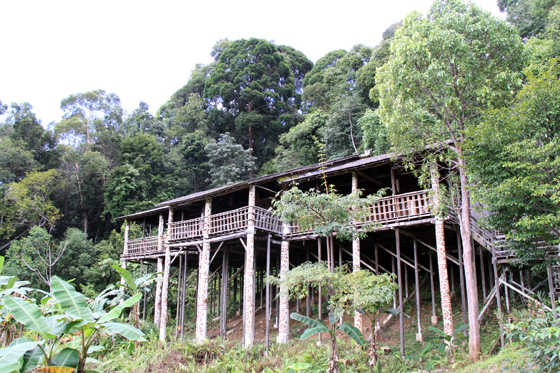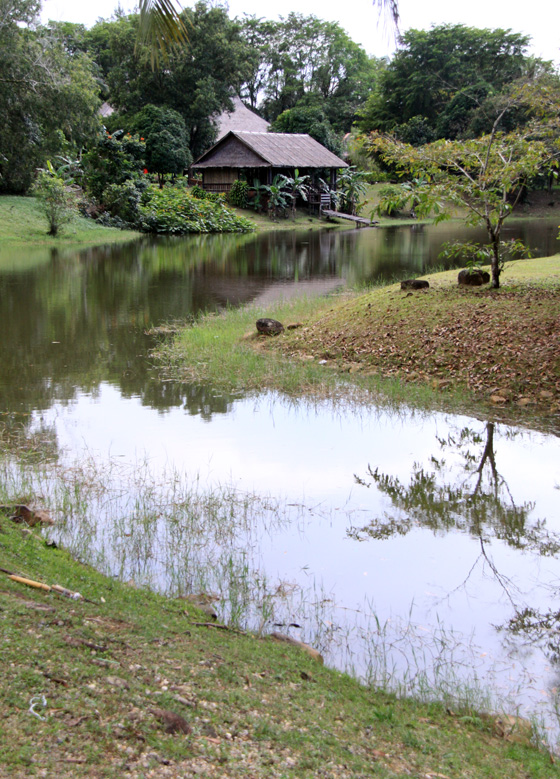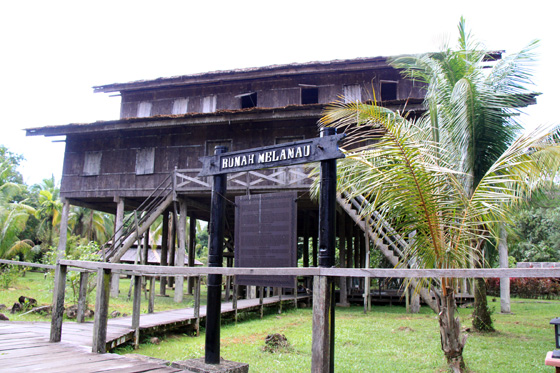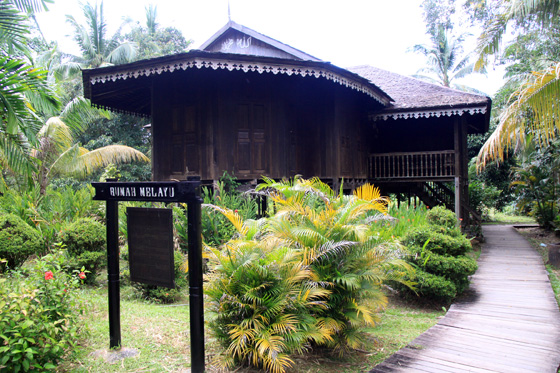 Rainforest World Music Festival
The village also forms the stage for the yearly Rainforest World Music Festival, an internationally renowned music festival.
Entrance fees
Tickets are sold for RM60 for adults and RM30 for children. When we visited the village we arrived at 3.45pm, thinking that we would be in time for the dance performance. Though this was true (it starts at 11.30am & 4pm) all the activities were already at an end. At the counter we were told that we could return the next day free of charge to experience all activities. As we already made preparations to visit Bako National Park that next day we told them we were unable to return and to make it up to us we got a 50% discount on the ticket prices.
How to get to Sarawak Cultural Village
The attraction is located north of Kuching, a 45 minute drive by car from the city. The village is located at the slopes of Mount Santubong. If you cross the small road from the main entrance you walk to the nice Damai Beach. Here you also have a few shops, restaurants and a small food court. There are busses that you can take to the village. Another option is by taxi (which is expensive as you also pay for the return trip). Many hotels and tour agencies in Kuching offer an organized trip to Sarawak Cultural Village. There are two nice resorts near the village; Puri Damai Resort and the Damai Beach Resort.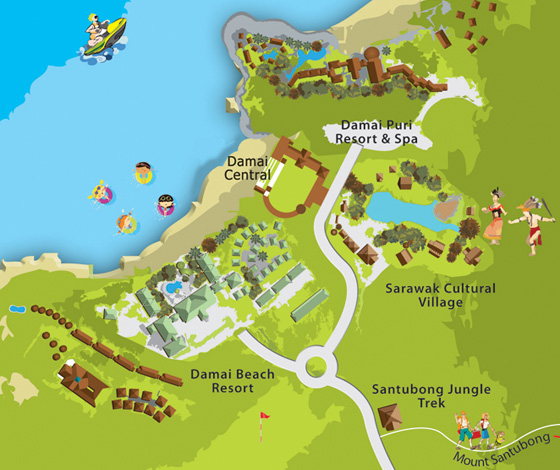 Opening hours
Sarawak Cultural Village is opened daily from 9am to 5pm. Check out their official website for details on all the activities that take place during the day.
Map of Sarawak Cultural Village
Suggestions?
Got any good tips to share with us? Do you know of any great things to do in Sarawak, or tips on the best places to eat? Let us know by leaving a reply below!
Subscribe now to never miss a post!
Subscribe to our email updates or join us on our Facebook page, right now!
Travel related questions can be asked in our Telegram channel or in our Travel community.