In Malaysia, a wet market typically refers to a fresh food market with fish stalls. The stalls are usually run by individual owners and normally lack amenities like refrigeration. As such, traders rely heavily on polystyrene boxes filled with ice cubes so that the fish and seafood stay fresh. The wet markets tend to open very early in the morning and would be closed by lunchtime. Every small town in Malaysia has at least one wet market housed in a covered building at a fairly central location, with traders generally focusing on local products, but also providing a full range of fresh produce.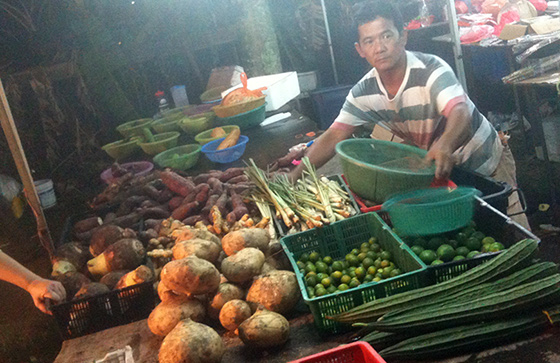 Despite some city folk in modern Kuala Lumpur who prefer to shop for fish, meat and vegetables in a more comfortable supermarket in major shopping centres compared to the wet markets which can become hot, crowded and unpleasant in smell, there is still a fairly large population who prefer the freshness and prices at the wet market. For the wet markets' believers and also those who have chance of being converted, here are some of the best wet markets in Kuala Lumpur: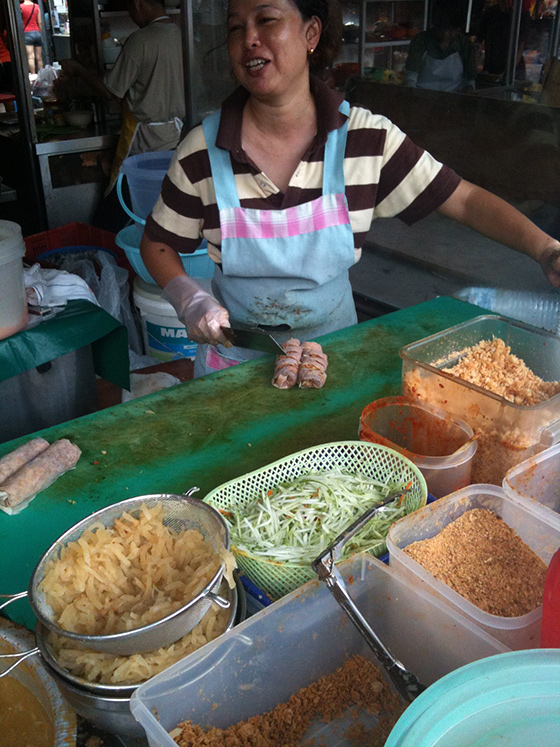 1. Taman Tun Dr Ismail (TTDI) wet market
Situated at Jalan Wan Kadir 2, the Taman Tun wet market has existed for over 25 years old with close to 268 stalls. It is probably the cleanest wet market around. Choices are plenty and the prices are reasonable, from fresh meat and poultry to a wide selection of fruits and vegetables.
2. Chow Kit wet market
For generations, the Chow Kit wet market has been frequented by residents in the vicinity to obtain the freshest ingredients for their household. The market is also popular among restaurant owners. This place may not strike a chord with visitors who might be put off by the smell, crowd and heat; however, those who are game will be rewarded by local foods and wet goods at a very low price. The market here begins as early as 6 a.m. Everything you'd need for your kitchen can be found here, ranging from dried salted fish to chicken feet to fresh spices and herbs.
3. Pasar malam Bangsar
Although not exactly a wet market (hence the name pasar malam or night market), the night market in Bangsar is still worth a mention. The night market takes place every Sunday from 5:30 p.m. to 11:00 p.m. Popular with both expats and locals alike, the stalls offer a whole range of items, from freshly cooked food to clothing and fresh flowers. If you don't have a car, it is then recommended that you take a cab to the night market as the closest LRT station in Bangsar is a 30-minute walk away.
4. Sri Petaling wet market
Perhaps considered as one of the best wet markets to date, Sri Petaling is the place for fresh seafood. Most of the stalls sell fresh shellfish, fish, fruits and vegetables at a much cheaper price.
Subscribe now to never miss a post!
Subscribe to our email updates or join us on our Facebook page, right now!
Travel related questions can be asked in our Telegram channel or in our Travel community.