Bird Paradise Wildlife Park is the first and largest covered wildlife park in Asia. It is home to over 2,500 birds that, well, make themselves feel very much at home as they fly, soar, hop and even swim over, across and around the park. The park was officially launched by Chief Minister of Kedah Y.A.B Dato Seri Syed Razak on the 25th of December 2002.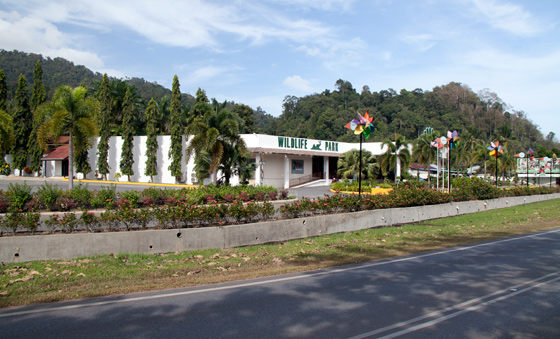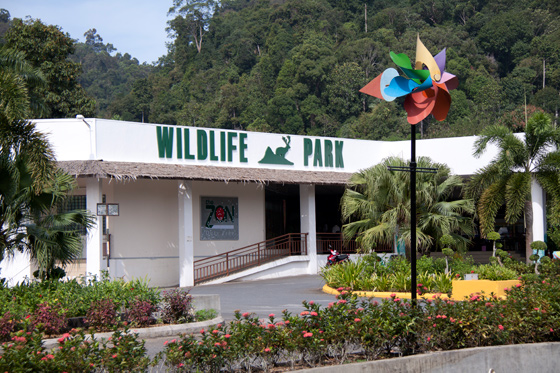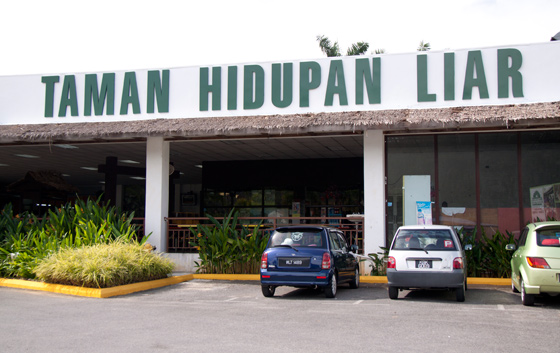 The park was originally named "The Bird Paradise" but the name was later changed to "Langkawi Wildlife Park" in 2006. The change was necessary as the park is not just home to birds but also to various other species there; there are crocodiles, pythons, donkeys, raccoons and monkeys. You could feed some of them with food provided by the park staff but of course, there are some animals that you wouldn't want to risk getting too close to!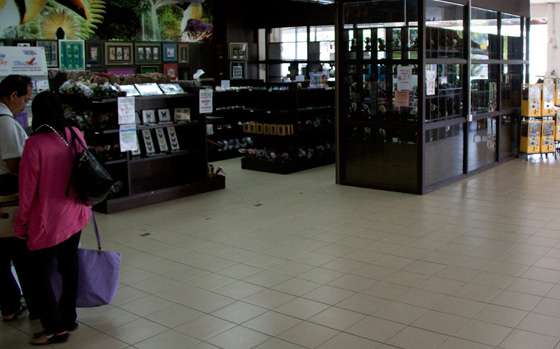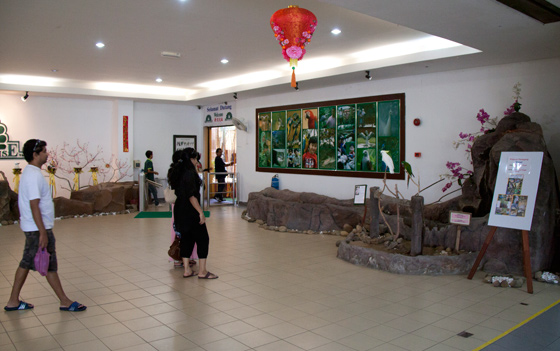 Nevertheless, the highlight of the park remains its 2,500 birds of more than 100 species. As you stroll through the tropical gardens, you will see a walk-in aviary that allows you to take a closer look at the colorful birds. Soon, you will come across a man-made waterfall that cascades from a height of 15 m high. Against the beautiful backdrop of the waterfall are different species of water birds such as the flamingo or the mandarin ducks. The scene indeed looks a lot like a postcard picture or a painting on a canvas; there is no denying that flamingos are a favorite or that mandarin ducks indeed exude calm and elegance.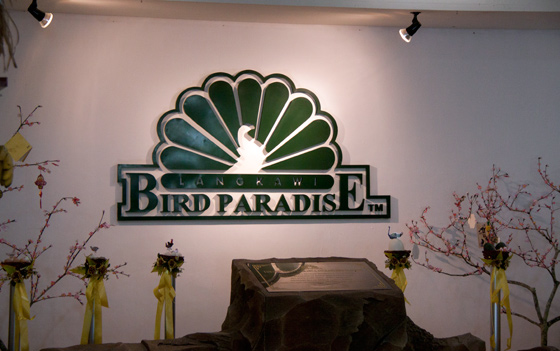 After mingling with colorful and friendly birds, it is time to get a little tougher. If you are a fan of eagles, you can check out the eagle section where you will have the chance to see the carrion (the flesh of dead and decaying animals) eaters. There is no need to be afraid of the majestic birds as they only feast on the dead! You can also check out the owl section if you have not had the chance to see an owl. Species such as the barn owl can be found there.
Bird Paradise Wildlife Park is definitely a paradise for animal lovers, particularly birds. The park stretches for an area of 5.5 acres along Jalan Ayer Hangat on the island of Langkawi, Kedah and is a mere 10-minute drive from Kuah Town. If you are visiting the island, do drop by the Bird Paradise Wildlife Park for an opportunity to discover the fascinating world of birds and nature.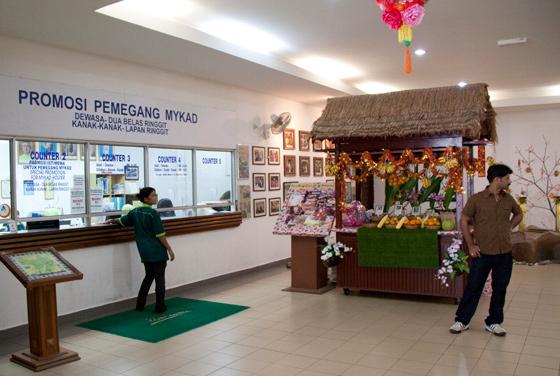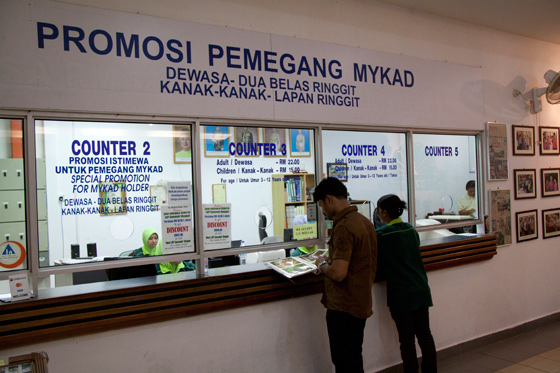 Entrance fees
Adult: RM28
Child (3 – 12 years old): RM18
Opening hours
The Bird Paradise is open daily from 8.30am to 7pm. Last entry is at 6pm.
Contact details
Langkawi Wildlife Park
c/o: Wildlife Planet Sdn Bhd
Lot 1485, Jalan Ayer Hangat,
Kampung Belanga Pecah,
07000 Langkawi, Kedah, Malaysia.
+6 010-7789619
+6 04-9665855
+6 04-9661855
Email: [email protected]
Official website
How to get to the Bird Paradise Wildlife Park
The Langkawi Bird Paradise Wildlife Park can be easily found as it is clearly visible along the main circle road around the island. After you leave Kuah and drive north along Jalan Ayer Langat, you will see the Bird Paradise Wildlife Park on your left hand. It is located a little bit north of the Gunung Raya Golf Resort.
Video Bird Paradise Wildlife Park
Map of the Bird Paradise Wildlife Park
Suggestions?
Got any good tips to share with us? Do you know of any great things to do in Langkawi, or tips on the best places to eat or other great information to share with us? Let us know by leaving a reply below!
Subscribe now to never miss a post!
Subscribe to our email updates or join us on our Facebook page, right now!
Travel related questions can be asked in our Telegram channel or in our Travel community.