The Panorama Langkawi Cable Car is a 2.2km long telpher carrier. Starting place is of this great attraction is Oriental Village on the northwestern side of the island. Soon after departure the gondola immediately rises almost 400 meters at a 42 degrees elevation. The carrier takes you up Mount Matahari, one of the highest mountains (hills) on the island. At the top (approximately 700 meters) you have breathtaking views of the island. Right in front of the mountain you'll see Oriental Village and the Burau Bay area (Mutiara Burau Bay Resort and Berjaya Langkawi Resort). On the other side you can see two luxurious resorts; The Andaman and the Datai.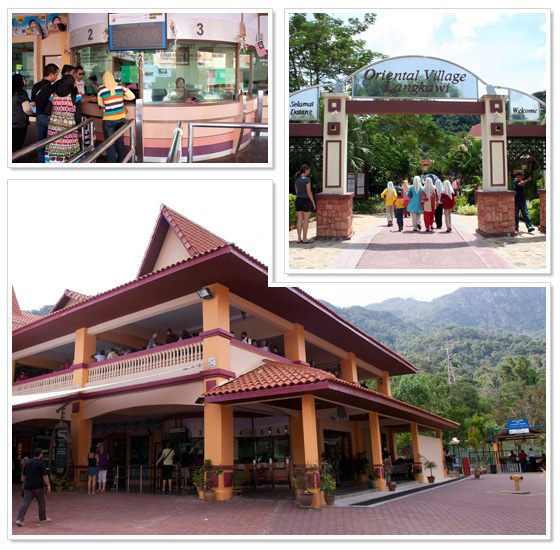 From the gondola you can also see the Seven Wells, another great attraction on the island. On top of the mountain there is a small restaurant and a store where you can buy some refreshments. There is a lookout plateau where you can see several signs that point into the direction of big cities, and neighboring countries like Thailand and Indonesia.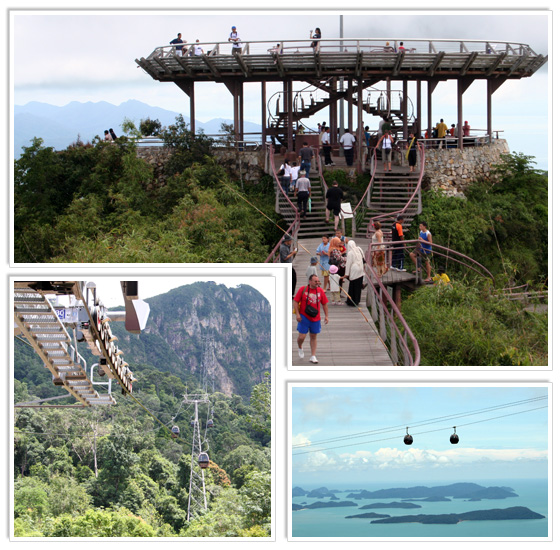 In 2006, a long course bridge has been built. To get to this suspension bridge you need to head over to the highest point of the ride, at the level 2 stop. From here you walk down a path for approximately 100 meters. At the end of the path, the suspension bridge starts. During rough weather operators will temporarily close the Cable Car. The best time to visit the attraction is during clear weather, and this is usually in the early morning. Visiting hours are Monday – Thursday from 10am till 7pm, Wednesday 12pm – 7pm and Friday – Sunday, Public & School Holidays 9.30am – 7pm. Costs are 30RM for adults and 20RM for children.
Sometimes the attraction is closed to public due to maintenance. In that case you cannot enter the Cable Car. Often maintenance means the attraction is closed the whole day or even longer. Check the official website to find out whether there is maintenance planned to avoid disappointment.
Subscribe now to never miss a post!
Subscribe to our email updates or join us on our Facebook page, right now!
Travel related questions can be asked in our Telegram channel or in our Travel community.