Many urbanites these days head to the condominium pool, sports center or the water theme park for a swim or a splash about in the water. Seldom does one give thought of nature's natural sources for some water fun. It is quite amusing that some stay away from the beach or waterfall despite being on a beach holiday, but instead take a dip in the hotel pool! It is time to see what nature has in its lesser-known spots, that includes discovering waterfalls which only nature enthusiasts would know about.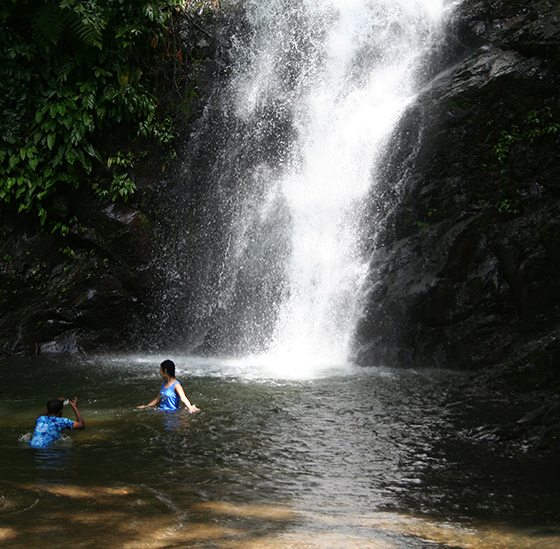 The Durian Perangin Waterfall is located on the northern slope of Gunung Raya, the highest mountain of Langkawi. The thought of water cascading from such a high peak should be enough to tempt you into spending a day dipped in cool gushing waters. The waterfall, which has several tiers place, is a hit among locals but remains relatively favored by visitors, who prefer to visit the more 'touristy' places on the island. The grounds of the Durian Perangin waterfall make a great picnic spot where even having a simple meal can turn out to be an enjoyable experience.
If you are adventurous enough to hike slightly higher towards the peak, you will see a well-maintained park. Staying on the path, you will come across several shelters where you can stop to catch your breath while enjoying the view and the soothing sounds of the cascading waters. Continuing your journey, you will encounter the many tiers of the waterfall, at which you can take a dip if you want. Note that caution must always be exercised as the rocks in the water can be slippery as well as sharp, so thread and splash around carefully.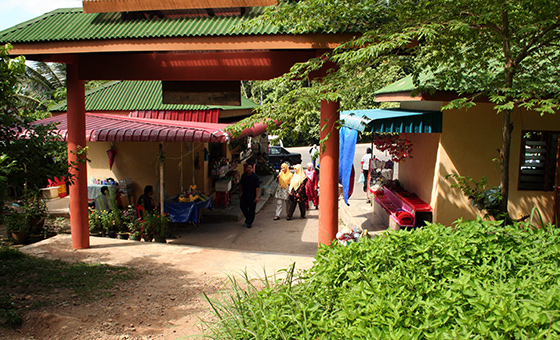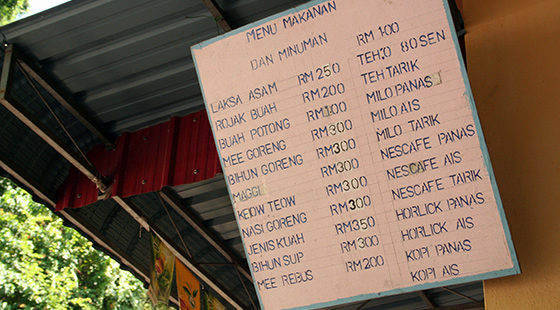 If you do make your way to the summit, you will be rewarded with a panoramic view that is simply breathtaking. If you have come this far, just another 5 km up the track will leads you to the highest peak of Gunung Raya. On your way down, there is a trail that you must explore, which will take you to a destination that you would not expect to find at the foot of a mountain – the Malaysia Book Village. You'd probably think it is absolutely strange to find a library-like facility smack in the middle of a mountain but that's what it is! The book village is part of the International Book Villages and Book Towns Movement and is the first and only book village in Southeast Asia. Find an extensive collection of new and pre-loved books, all ready to be indulged in against a setting of calm and serenity.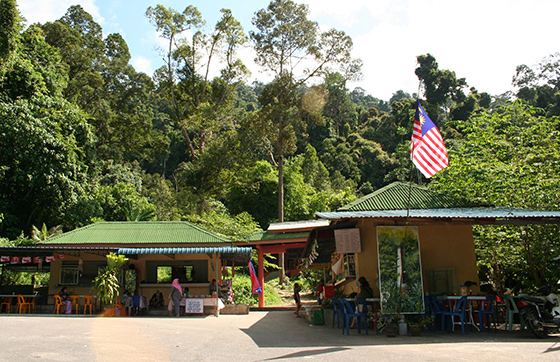 How to get to the waterfall
The Durian Perangin waterfall is just 16 km from Kuah town. You could either drive there in a rented car or get a cab ride there. There are food stalls and shops located at the car park of the waterfall, so you can get some refreshments for your hike or picnic, or some swimming gear if you had not come prepared.
Map of Durian Perangin Waterfall
Suggestions?
Got any good tips to share with us? Do you know of any great things to do on Langkawi Island, or tips on the best places to eat? Let us know by leaving a reply below!
Subscribe now to never miss a post!
Subscribe to our email updates or join us on our Facebook page, right now!
Travel related questions can be asked in our Telegram channel or in our Travel community.