Brunei is located on the north coast of the island of the exotic island of Borneo, surrounded completely by the South Asia Sea and Sarawak. Brunei isn't exactly a popular tourist destination but that is because they have not discovered what there is to see and do! The four most popular places that people will drop by at while in Brunei are:
Ulu Temburong National Park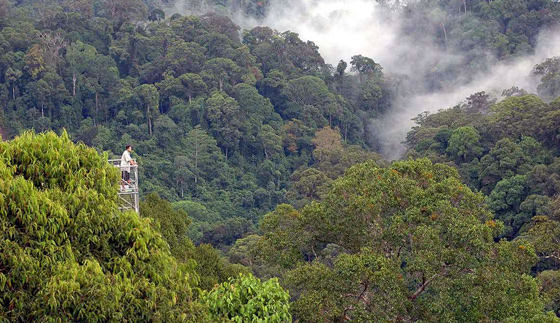 The jungles of Brunei are an excellent attraction by itself. Over 80% of Brunei is still virgin jungle, which is a great piece of news for nature lovers. Take a step back in time at the Ulu Temburong National Park as you explore its beautiful untainted forests. Make your way through lush, thick jungle and you may be rewarded with a crystal clear, cool waterfall. One example is the Jalan Dadap Waterfall where you can just take a dip and enjoy the sounds of the water and the forest – an extremely tranquilizing environment given the absence of crowds at these nature spots.
Tasek Lama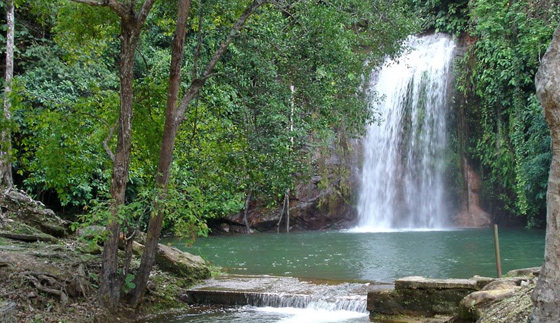 Those who prefer not to break into a sweat hiking can visit Tasek Lama. The park is located right in the middle of Bandar Seri Begawan, the capital city. The park is a great way to see the livelihood of the locals as they come for their morning exercise. Monkeys loiter the grounds of the park, so be careful of your belongings. Walk through the park and enjoy the serenity of the atmosphere, occasionally punctuated by the sound of falling water from the nearby man-made waterfalls. Tasek Lama is also an ideal place for families as it has several playgrounds all around the park.
Kampung Ayer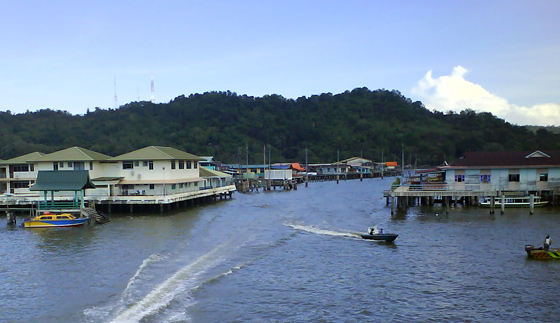 If Venice is too much out of your range, then the Venice of the East is something you can go to while you are in Brunei. Kampung Ayer, literally meaning 'water village', is South East Asia's largest floating village. Take a boat across the river and you will see how the locals go about living in houses on stilts. There are schools, a fire station, a police station, shops, restaurants and a mosque to cater to the needs of the 30,000 villagers who inhabit this water village. After cruising around the villages, ask your boatman to take you further down the river to try catching a glimpse of the proboscis monkey that is only endemic to Borneo.
Muara and Berakas Beaches
If you are one who loves barbecues, you will notice that the locals share your penchant for charring their food too! Barbecues are popular in Brunei especially at the Muara and Berakas Beaches, the two most popular spots to go for a day in the sun. The beaches are also great for some treading in the water or a game of ultimate Frisbee or soccer.
In Brunei, you will see many barbeques going on. This is because barbeque is a really popular cooking form in Brunei. So once here, take some time and join the locals at the public barbeque grounds! Muara Beach and Berakas Beach are two popular places where you can go and barbeque some food and join the locals in a game of ultimate Frisbee or soccer.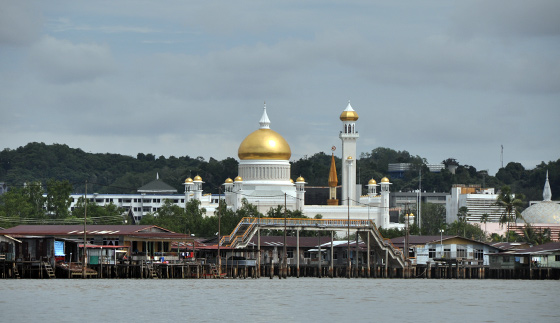 No visit to Brunei is complete if you don't visit their mosques. The Sultan Omar Ali Saifuddin mosque, also known as the floating mosque, is breath-taking when lit up at night. The Jame'Asr Hasannal Bolkieh mosque isn't too bad itself and is definitely worth a visit for its architectural beauty and design. Plan your visit to coincide outside the prayer times as these houses of worship will be quieter then. Do dress modestly when entering these places.
If you are looking for a holiday where most of it is spent drinking in bars, then Brunei is not the place for you. In fact, do not drink in public even if you are a non-Muslim. However, if you are looking for a relaxing holiday, spent mostly sightseeing and getting up close with nature, then Brunei should be in your bucket list.
Subscribe now to never miss a post!
Subscribe to our email updates or join us on our Facebook page, right now!
Travel related questions can be asked in our Telegram channel or in our Travel community.