Beaches at Langkawi
Langkawi has a considerable amount of beautiful beaches. Though most of them are private beaches that belong to the many exclusive resorts; however there are also numerous really stunning public beaches. Beaches surrounding Langkawi are really beautiful, though beaches on islands like Perhentian, Redang or Tioman are even better. They are however far more better then the beaches around Penang. Langkawi has many secluded beaches, where you can sunbathe all by yourself.
Our pages on Langkawi
Best beaches at Langkawi Island
Rhu beach
The best place for these isolated beaches is in the northern side of the island, nearby resorts The Datai, The Andaman, Four Seasons and Tanjung Rhu. Some of the best beaches are located along Jalan Teluk Yu and Jalan Tanjung Rhu. If you drive past the luxurious resort Tanjung Rhu there you will find the public Rhu beach. Here you will find some nice hawkers and also some souvenir shops. There is also a small harbor where you can book tours to visit the mangrove forests.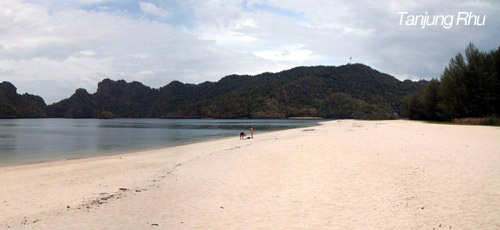 Burau Bay (Pantai Kok)
The beaches in front of Mutiara Burau Bay and Berjaya Langkawi Resort are great too, although usually somewhat more crowded (to be specific; this means you share a huge beach with around 20 other tourists, which is not that bad of course).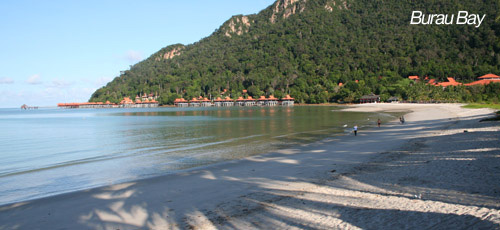 Pantai Cenang
Probably the best public beach can be found in the Southwestern part of the island; Pantai Cenang (which is also a very popular tourist place). Here you find a long stretch of white sandy beach, with nice restaurants and bars along the beach. Pantai Cenang is by far the most popular beach on the island. Most luxurious hotel is Meritus Pelangi Beach Resort, located north of Pantai Cenang.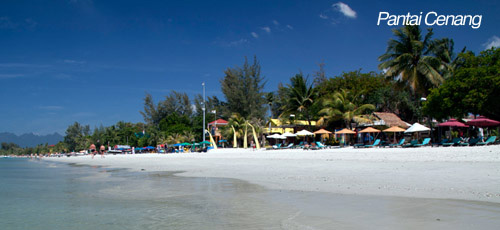 Pantai Tengah
Next to Pantai Cenang lies Pantai Tengah; an equally beautiful beach but usually less crowded. There are few nice resorts along this long stretch of beach; The Frangipani Langkawi, Holiday Villa Beach Resort and Awana Porto Malai Hotel.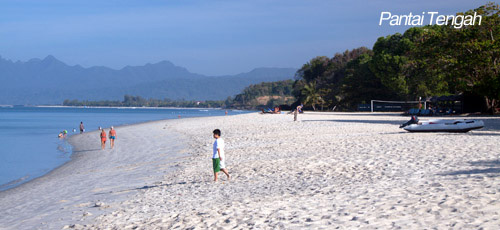 Black Sand Beach
To the north there is the famous Black Sand Beach. Though it is not the best beach to visit for sunbathing; it is a nice beach with a fantastic view on some of the Thai islands opposite of Langkawi.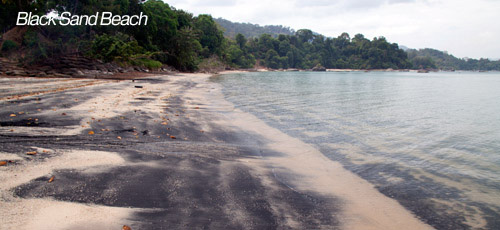 Pasir Tengkorak
Along the way from the Black Sand Beach to the Northwestern part of the island, along Jalan Teluk Yu, you will find the nice and secluded Pasir Tengkorak beach.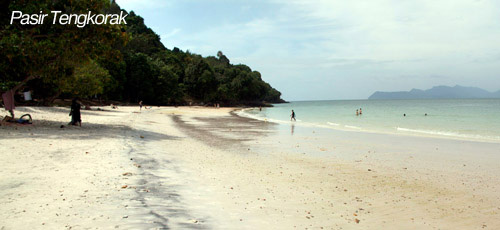 Pantai Kok
Nearby Telaga Harbor along Jalan Telok Barau you have the nice Pantai Kok beach; especially popular among locals who come here to picnic during weekends. There is one luxurious hotel in this area; The Danna Langkawi Hotel.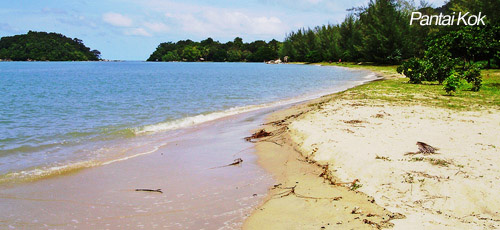 Datai Bay
There is also one beautiful beach at the Northern tip of the island, but this beach is inaccessible to wandering tourists. The beach along Datai Bay is only accessible to guests of both The Datai and The Andaman; two very luxurious resorts on the island.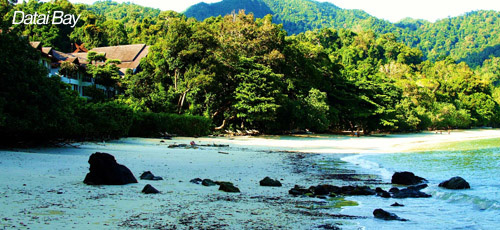 Tip: Explore the islands best beaches on a motorcycle. You can rent one for around RM40 a day.
Map of Langkawi Island in Malaysia
Subscribe now to never miss a post!
Subscribe to our email updates or join us on our Facebook page, right now!
Travel related questions can be asked in our Telegram channel or in our Travel community.