Resorts and hotels at Langkawi Island
Langkawi has many hotels and resorts ranging from budget accommodation to the most luxurious resorts on the planet. Though hotels and resorts can be found throughout the whole island, there are certain locations where you can find more hotels clustered together. Below a list with the areas in Langkawi with some of the corresponding hotels and resorts you can find in those areas. Most resorts are located directly along one of the nice beaches of Langkawi Island.
Our pages on Langkawi
On this page:
Resorts around Kuah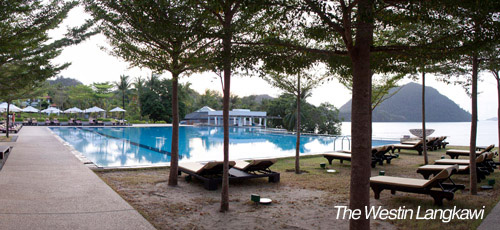 The small town of Kuah mainly offers basic accommodation. The most exclusive resort in the area is the Westin Langkawi; with fantastic views over the sea and also with a nice private beach. We enjoyed some of the best breakfasts over there. In the town itself the Bayview hotel is pretty popular (but still basic).
Resorts around Pantai Cenang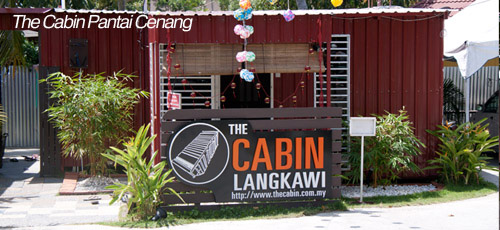 On the western side of the island there are numerous hotels and resorts grouped together along famous Pantai Cenang beach. Accommodation is mostly basic, though Meritus Pelangi Beach Resort is a fantastic 5 star resort along a stretch of private beach. Another very nice resort in this area is the Bon Ton Resort. Along Jalan Pantai Chenang there are numerous guesthouses where you can stay for less than RM100 per day. We stayed at TheCabin (February 2011) and thought it was a very nice place to stay overnight. Cenang beach was right behind the guesthouse (3 minute walk) and the guesthouse is located right along the busiest part of Pantai Cenang (right next to Langkawi Underwater World). We paid RM150 per night including air-conditioning.
Resorts around Pantai Tengah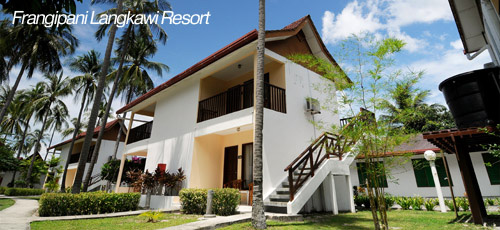 Along this nice beach there are a couple of nice resorts and also enough basic accommodation available. This area is located 'below' Pantai Cenang, on the western part of the island. Popular resorts are Frangipani Langkawi Resort, Holiday Villa Beach Resort and Villa Molek.
Resorts in the Burau Bay area
Burau Bay area is located in the northwestern part of Langkawi Island. It has very nice beaches and it is also located nearby many popular attractions on the island (Langkawi Cable Car, Seven Wells). Along Burau Bay there are two nice 3 and 4 star resorts; Berjaya Langkawi Resort **** and Mutiara Burau Bay Resort ***. Latest addition is the fantastic 5 star The Danna Langkawi; right next to Telaga Harbor. There are only three hotels in this area; especially during peak season it's wise to make your reservations up front.
Resorts north of the island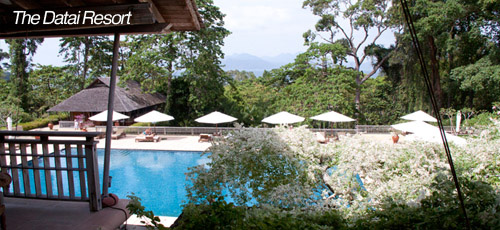 The most exclusive resorts are located in the northern parts of the island. The famous Datai Bay and Rhu beach has a couple of very nice 5 star resorts. There is no basic accommodation in these parts of the island. The resorts that you can find here are The Datai Resort, The Andaman, Tanjung Rhu Resort and the Four Seasons Resort.
Rebak Island Resort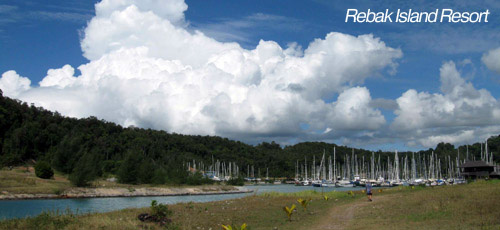 On the western side of the island there is a small island called Rebak Island. You can see the island from Pantai Cenang. There is a very luxurious resort on the island; Rebak Island Resort. The area has a small harbor which makes it especially popular among those who travel the world by sea.
Map of Langkawi Island in Malaysia
Subscribe now to never miss a post!
Subscribe to our email updates or join us on our Facebook page, right now!
Travel related questions can be asked in our Telegram channel or in our Travel community.