We used to live in KLCC, about a three minutes walk from Pavilion KL; one of the most popular shopping malls in Kuala Lumpur City Center. Most shopping malls in KL have a food court with many nice small restaurants. Pavilion KL has the famous Foodrepublic; of which there are a couple of throughout Southeast Asia. Foodrepublic is located at level 1 of the mall, themed "Gourmet Emporium". Besides Foodrepublic there are numerous other restaurants, some we have reviewed elsewhere on this website. Though there was ample choice of places to eat, we often ended up in the Foodrepublic; there were just so many nice stalls.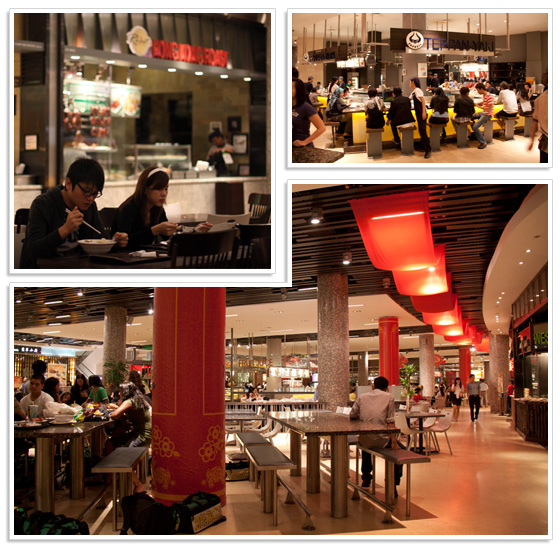 Getting food is easy. You just go to one of the small restaurants and order something from their menu. You immediately pay and either wait for your meal to be ready, or you already find a seat somewhere at one of the many tables. Drinks are sold separate at one of the two "beverage islands". After you finished your meal, Foodrepublic staff will clean your table fast so others can sit there.
Foodrepublic can be extremely crowded, because Pavilion KL is a very popular mall. Especially during weekends it might take a few minutes to find an empty table. Our personal favorites are Yong Tau Fau, Mak Tom's Nasi Lemak, Express Teppanyaki and Little Wok.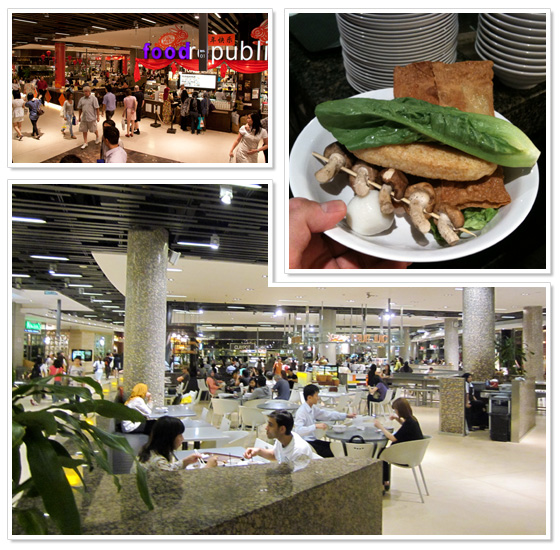 The negatives
Tourists probably don't find that many negative aspects at Foodrepublic. It has everything under one roof, many different dishes to try and most tourists will not know at taste the difference with the authentic version of the dishes sold at Pavilion. Locals may think different about the dishes at the food court, not all are as authentic as they could be. Most locals would say they charge ridiculous prices (special tourist prices) even compared to other food places within KLCC. Foodrepublic is probably one of the most expensive food courts in Malaysia.
What I personally found negative about the food court was that many of the shops suddenly disappeared. Every time I found my next favorite dish over there, the small shop got replaced by a new shop.
The positives
Tourists will find Pavilion KL Foodrepublic the food paradise on earth. Every dish imaginable can be found here. The atmosphere is great, prices are ok (for tourists) and the ambiance is very nice which also gives Foodrepublic a safe feeling (hygienically speaking). The food court is open throughout the day (same opening hours as the shopping mall) and there are always plenty of tables available.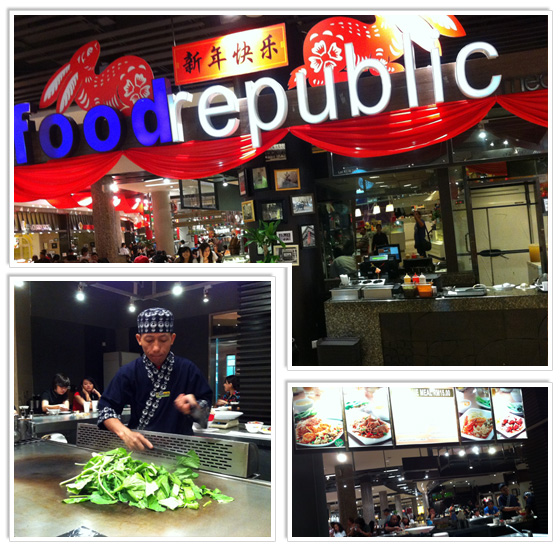 Verdict
We think Foodrepublic in Pavilion KL is one of the best places for tourists to enjoy a nice local meal. Locals will also enjoy the food court (as it is always packed with people) but not all will agree on the authenticity and definitely not on the high prices. It is a beautifully designed food court, and probably one of the cleanest in Malaysia. We rate Foodrepublic a 7/10.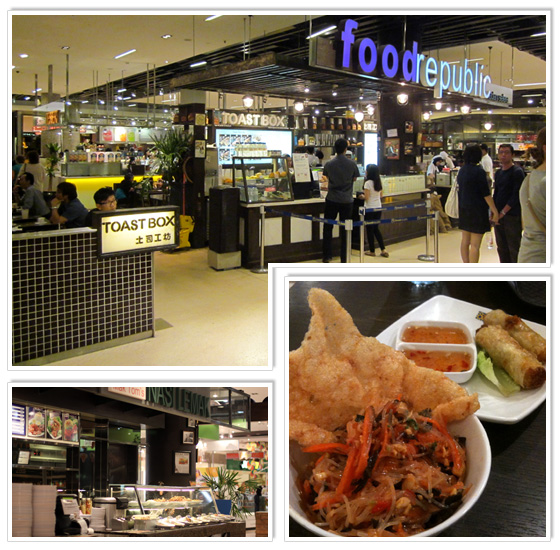 Contact details
Foodrepublic (halal)
Pavilion KL Shopping Mall
Lot No. : 1.41.00 – 1.51.00 & P1.13.00 – P1.20.00, Level 1
Tel. : 03-2142 8006
Map
Note: Reviews are subjective in nature. What we find fantastic others may find atrocious. Some don't mind waiting for a few minutes, others would have left by then. Some don't care about a minor mishap in service; others don't visit the place ever again. Try to read through the subjective parts and decide for yourself whether you do or do not want to visit the place!
Subscribe now to never miss a post!
Subscribe to our email updates or join us on our Facebook page, right now!
Travel related questions can be asked in our Telegram channel or in our Travel community.