The Bread Shop is a very nice bakery in the Bukit Damansara area. It is only a 5 minute drive from Jalan Maarof in Bangsar. Once you know where to find the place it is easy to get to, though the first time might be tricky for those that do not know the city outskirts that well. When we visited the place for the first time we were positively amazed by the wonderful selection of fresh breads. Contrary to many other bakeries they even have two slicing machines, one that does big slices and one for the small sliced bread (you can choose which thickness you want, thin slices resembles European bread).
Their selection of bread consists of white bread, square white bread, organic whole meal, cranberry walnut, wholegrain, sourdough and French loaf. Most breads are only available from around 11.30am, so keep this in mind when you off to do some bread shopping (and ask for their baking schedule for next visits). I personally love their regular white bread and their organic whole meal. Both breads are really fresh, even after defrosting it still has that taste of freshly baked bread.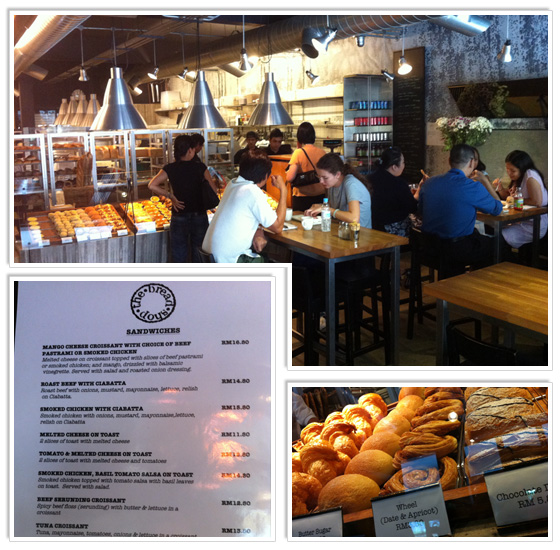 Those that love small bites could try their nice scones, cinnamon swirl, chocolate Danish, apple Danish, custard almond, garlic toast, sausage cheese roll and many other nice snacks.
Their lunch menu is very nice. We especially liked the Roast Beef with Ciabatta (RM14.80), Beef Burger (RM16.80) and the Smoked chicken (with basil tomato salsa, RM14.80).
Let's immediately start off with the negatives.
The negatives
There are not that much negatives to report about the Bread Shop. The only things that bothered us a bit during our visits is that we found out that the 'Pure Orange Juice' actually is Sunkist (so from a carton).
The quality of each sandwich differs from time to time. One day you get way more sauce then the other day; we would like it better if every sandwich is made the same way.
There is no white sugar available and not everybody likes brown sugar in their coffee.
It was also rather disappointing to find out that the bread shop is not opened on Sundays, though this is the perfect day for a nice lunch with friends. During weekdays it can get quite crowded, this means long lines and sometimes you have to wait before a table becomes available (there are only 4 tables that offers four seats per table, besides the small outside terrace and the bar chairs at both sides of the shop.
The positives
The bread is absolutely fantastic. I don't know any other place that sells bread this delicious. They have a nice lunch menu; so far every time we tried a different dish we were amazed by home much we liked it. The coffee at the Bread Shop is very nice, but their cappuccino is not always that great. If you come in the morning; the scones with jam and cream are very nice.
Staff is very pleasant and their service is great. They have a good eye for detail and work pretty smoothly together. When I bring along my bag (that I always do to avoid bringing home numerous plastic bags, the Bread Shop uses paper bags) I can just drop it and they fill it up with sliced bread during my lunch. They do not charge service tax on the bread, although I pay for it together with my lunch. They even warned me to keep all the bags open at one point because the bread was still cooling off.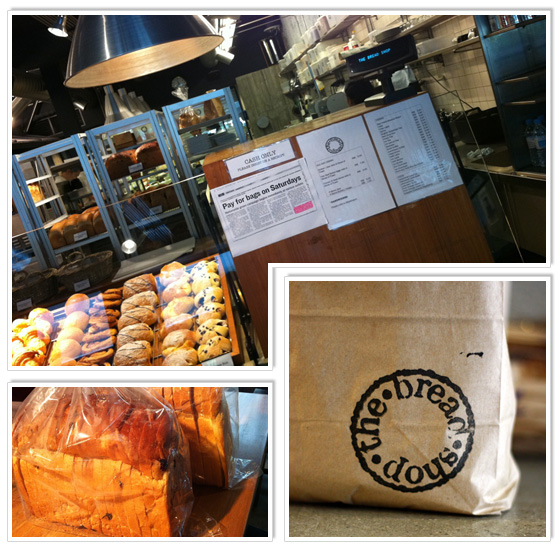 Verdict
I must admit I found my favorite bakery in Kuala Lumpur. Before the Bread Shop I bought bread at the supermarkets, usually Cold Storage or Mercato below Pavilion KL. The quality of the bread at the Bread Shop is much better than elsewhere in KL. If you know 'better' places, do let me know. I think European expats will especially love the bread they sell over here (most know of the place already judging by the big lines on Saturday).
If you are looking for oven fresh bread, go visit The Bread Shop. If you are looking for very nice western lunch dishes, go visit the Bread Shop.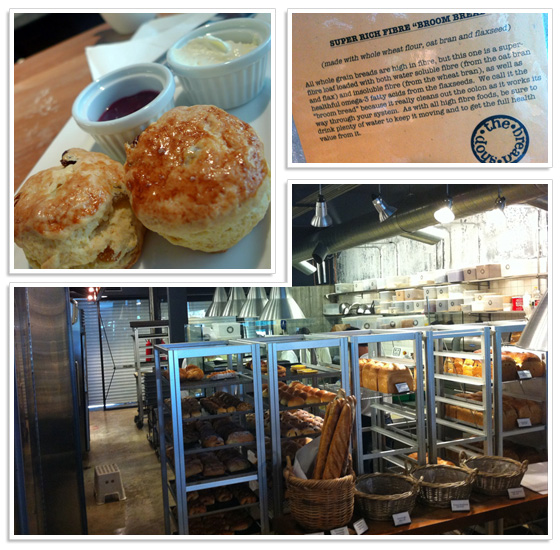 Contact details
The Bread Shop (halal)
11, Jalan Setiakasih 5
Damansara Heights
50490 Kuala Lumpur
Tel: 03-20938734
Opening hours: from Monday to Fridays (8am-7.30pm) and Saturday (8am-5pm). Closed on Sundays.
Map
Note: Reviews are subjective in nature. What we find fantastic others may find atrocious. Some don't mind waiting for a few minutes, others would have left by then. Some don't care about a minor mishap in service; others don't visit the place ever again. Try to read through the subjective parts and decide for yourself whether you do or do not want to visit the place!
Subscribe now to never miss a post!
Subscribe to our email updates or join us on our Facebook page, right now!
Travel related questions can be asked in our Telegram channel or in our Travel community.